Leclair Violin Sonatas on Naxos
A simply lovely disc, beautifully performed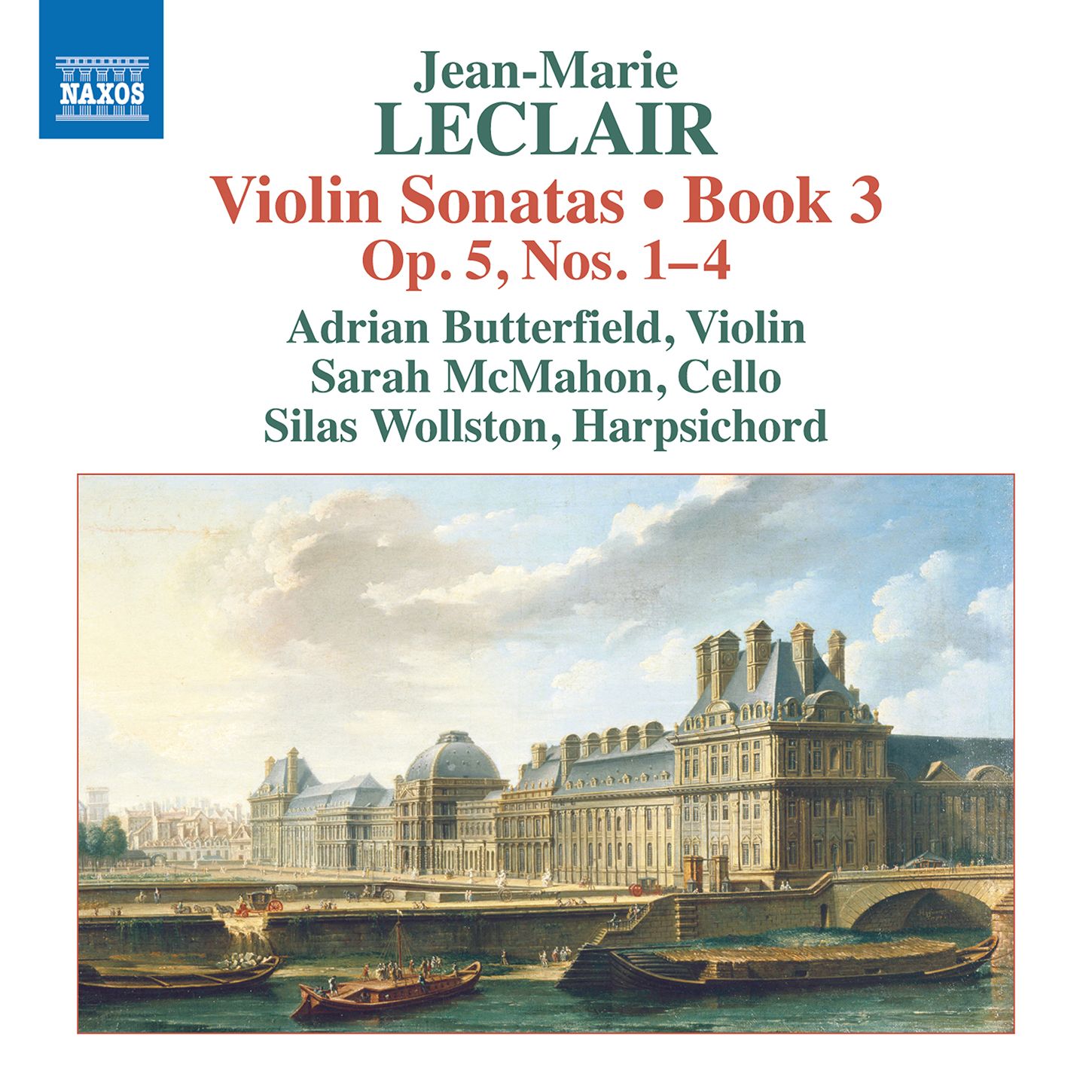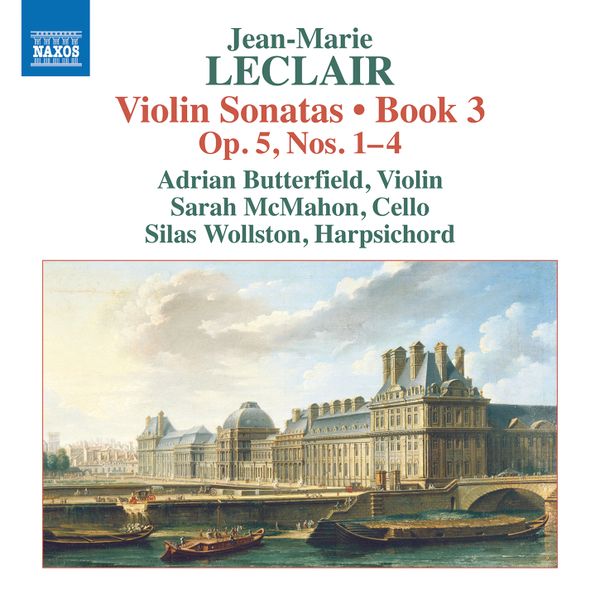 Published in 1734, this third of Jean-Marie Leclair's four books of violin sonatas balances exquisite Italianate lyricism and French dance idioms; to that, Leclair adds significant  use of variation form in this book. Technical demands increase through continuous multiple-stopping, intricate figuration and the inclusion of rustic drones.
Bornin Lyon, France, in 1697, training as both violinist and dancer before establishing is reputation on the violin. His first two books of sonatas were key (published 1723 and 1728), as were his legendary concerts at Le Concert Spiritual. His life was certainly full of incident: he was appointed at the court of Louis XV (and indeed the third book of Sonatas is dedicated to that King), but left after an argument with another violinist. Leclair was, it appeared, murdered in 1764, with suspicion falling on his nephew, although it was never proved.
Donald J. Grout describes Leclair as "the greatest French master of the solo and trio sonata" (Music from teh Baroque Era, p. 250), claiming that Leclair achieved a fusion of French and Italian Baroque styles of which Couperin had only dreamed" (ibid). That mixing of styles is what is traditionally known as "les goûts réunis". Unlike many French composers, Leclair refrains from programmatic labels (unusual in France), and he uses Italian tempo markings. He also refers to Leclair's music's "sustaining power in long sequential phrases, the graceful tenderness of its melodies, its rhythmic subtelety, and the fiery pathos of its harmonies," all of which can be found at various points on this disc. Later, Grout compares Telemann unfavourably to Leclair in the success of the melding of national styles.
The Third Book of Violin Sonatas moves on from teh first two in some ways, including the specified use of cello (as opposed to viola da gamba); also., the first two books offered the flute as an alternative solo instrumen; no such alternative is specified here.
Violinist Adrian Butterfield is a leading exponent of Leclair's music - we are in good hands, as we can hear from teh virtuosity of the finale of the first sonata, the A-Major, Op. 5/1:
On the other side of the coin is the clear gentilité of the Andante that opens Op. 5/2 in F major (where stopping is used in the most gentle of ways):
.. but it is to the Andante of the F-Major Sonata that we must head for the utmost profundity and those long melodies Grout referred to. Butterfield is as eloquent as one could wish; Sarah McMahon offers an expressive cello continuo, with Silas Woolston the harpsichordist:
The Giga finale brings in the spirit of the dance , and what a gorgeously alive performance this is on Naxos:
The sophistication of Leclaris' writing is what powers this music, while its ability to move between the bright and breezy (try the Vivace second movement of the E-Minor Sonata, Op. 5/3) to the truly profound allows for maximal contrasts. Perhaps the epitome of Leclari's gentilité - and Butterfield's exquisite expressivity - is the Adagio first movement of the B flat-Major Sonata, Op. 5/4, with its use of suspensions and its enhancements of mood through Butterfield''s ornamentation:
Adrian Butterfield, in his exemplary notes, points out the influence of Corelli on Leclair (the link is Leclair's teacher, Giovanni Battista Somis, himself a pupil of Corelli's), particularly in the fourth sonata. Interesting, though, how the cello in the finale (a "Ciaconna") finds its own voice and duets with the solo violin:
A simply lovely disc, beautifully performed.
NB the Amazon link below is to the download product, as the physical product is out of stock at that outlet, presently.
Leclair Violin Sonatas Volume 3