Le temps perdu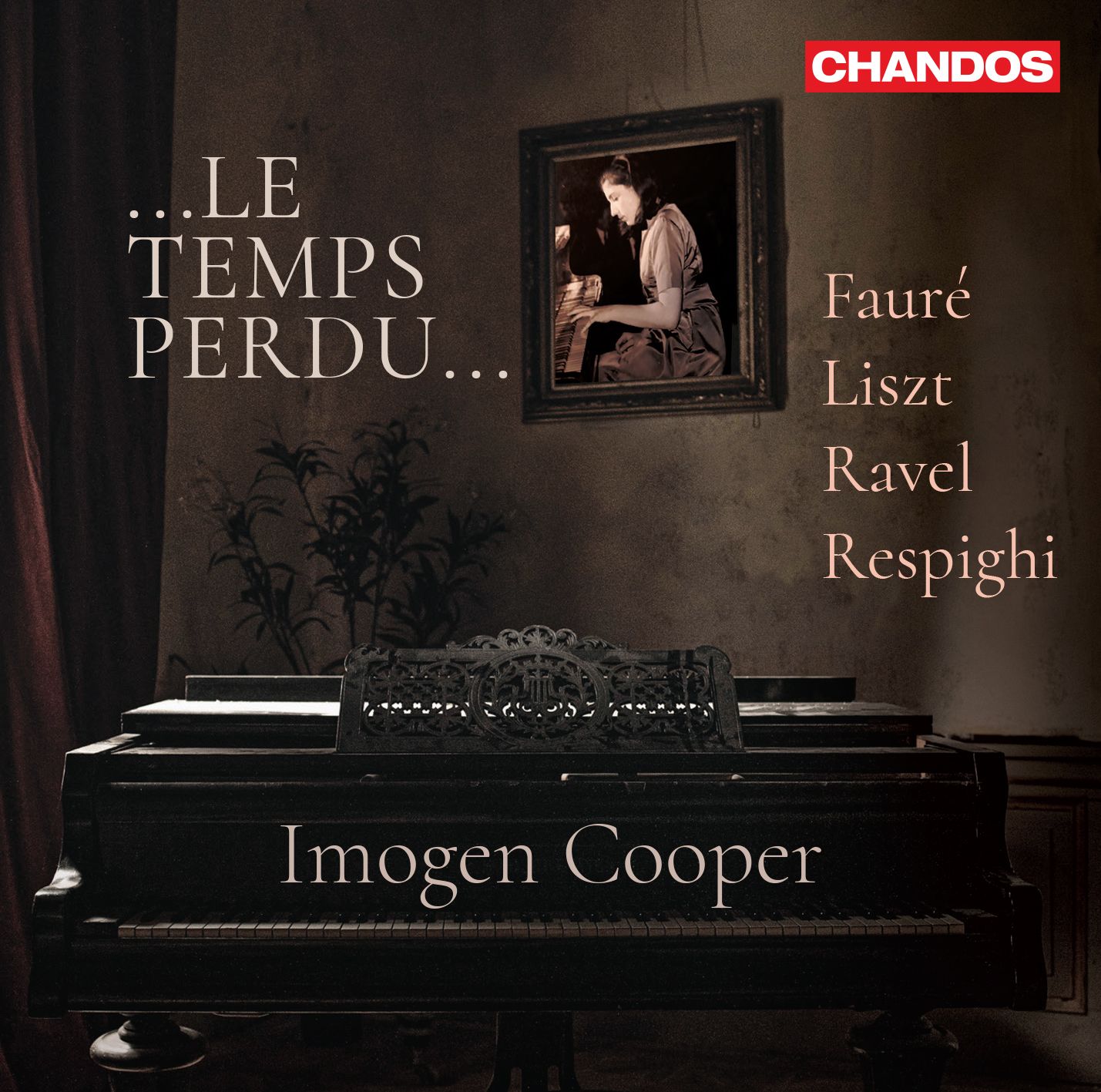 The recent Leeds Piano Competition boasted Imogen Cooper as Chair of teh Jury. Her most recent releae, on Chandos, is a single disc of some 83 minutes (!) that shows her at her absolute best.
Cooper has chosen repertoire that has been with her since her student days in Paris and of her twenties when she worked with Alfred Brendel, in Vienna. In Paris (1961-67), Cooper studied with Yvonne Lefébure (who knew Cortot) and Jacques Février (who had known Ravel well), plus Germaine Mournier. As Cooper found messages from her teachers in her scores, she meditated on the nature of memory itself, while also wondering how coming back to this music might shed new insight.
And what an album it is! Ravel's Valses nobles et sentimentales is full of sensitivité, sitting in teh tradition of great French pianism:
.. it is complemented by two smaller but equally great Ravel pieces. The exquisite Sonatine, with its perfect construction:
... and the perfect "water piece", his Jeux d'eau.
The inclusion of several Liszt pieces (Les jeux d'eaux à la Villa d'Este. Hungarian Rhapsody, S 244/13 Réminiscneces de Lucia di Lammermoor di Donizetti, S 397) comes perhaps as a little bit of a surprise: Cooper is known for her retsraint, not for her ego. And this is far from ego-based Liszt, with teh first piece representing the mirror-image of the Ravel fountains; Liszt's, athe Villa d'Este:
It is however the final two pieces that offer the most riches, especially if one is interested in exploring the lesser-known reaches of the piano's repertoire. Fauré's piano music is simply beautiful but simply does not get out enough, at least, not here in the UK.
Here is the theme of the Thème et Variations, Op. 73:
Fauré's sophisticated exploration of that theme is mesmerising in Cooper's hands. But is it even topped by the final item? The music of Ottorino Respighi offers a fascination all of its own, with his emphasis on earlier musics. Here, it is the Notturno, P 44/3 that we are treated to, harmonically sophisticated and just what Cooper excels in:
As a final treat, let's have a celebration of Cooper's musical relationship with Alfred Brendel, teh Mozart Concerto for Two Pianos and Orchestra K365, with tehe Academy of St Martin's-in-the-Fields and Neville Marriner: