Mozart, made in Manchester: Jean-Efflam Bavouzet triumphs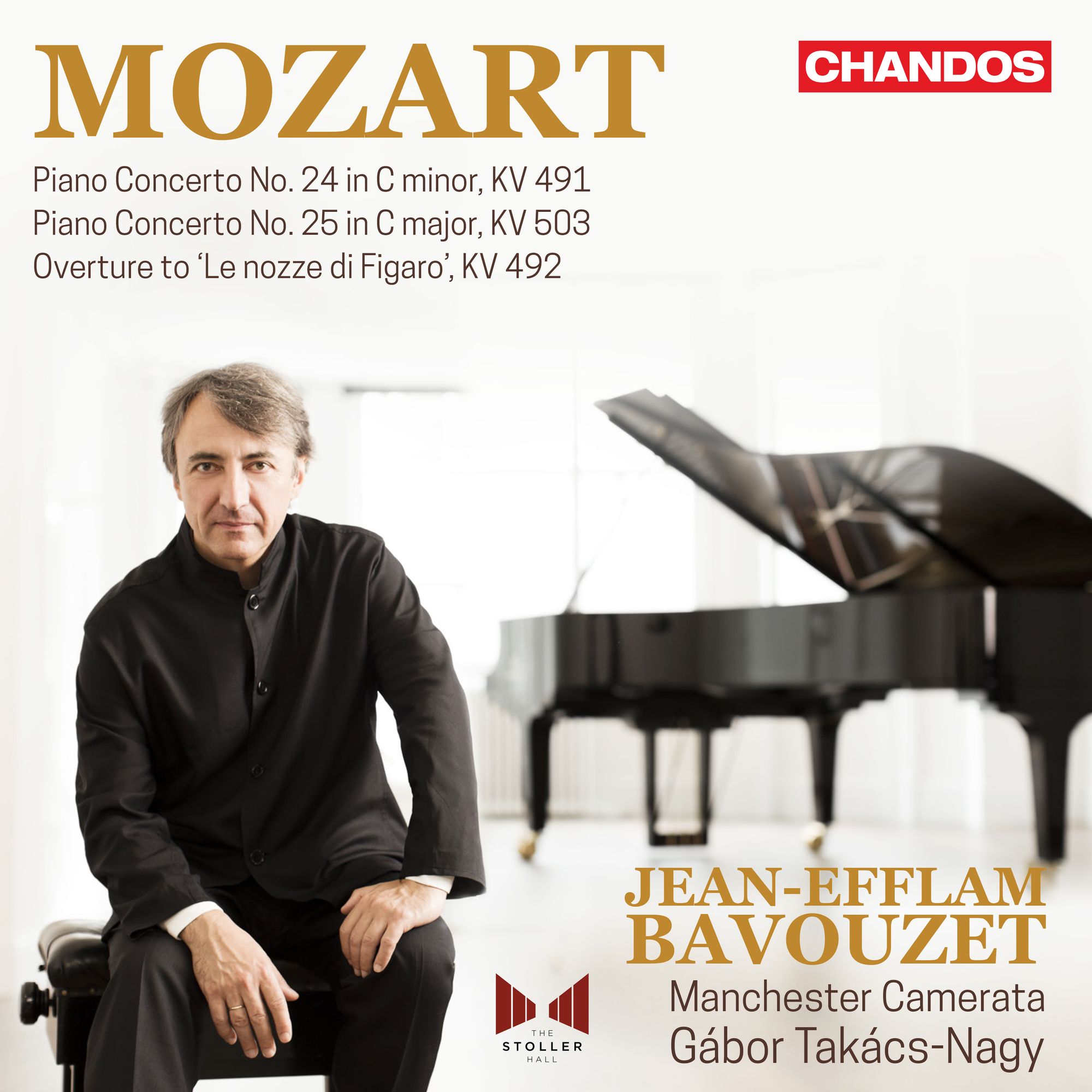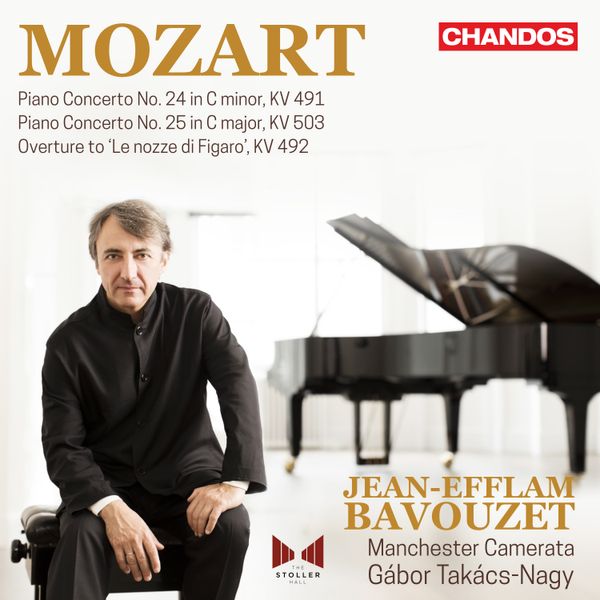 Pianist Jean-Efflam Bavouzet's cycle of Mozart piano concertos has been bubbling along nicely (as has his cycle of Haydn Keyboard Sonatas). Bavouzet clearly likes complete cycles: he has also recordec complete Debussy (for Chandos) and Ravel (for Dabringhaus und Grimm - and only £17.62 on Amazon currently!). His recording of Maurice Ohana's uncompromising Études d'Interprétation is noteworthy, too, although going for a premium on Amazon currently (£130 - it's one disc) and difficult to source elsewhere.
This is seventh volume of Mozart Concertos begins with a non-piano item, Mozart's Le nozze di Figaro Overture (Marriage of Figaro), in a fizzing perfoprmane from the Manchester Camerata under Gábor Takacz-Nagy. Here's a lovely, short introduction to the disc from the conductor:
Mozart was an opera composer through and through, adn we can hear elements of that side of him in the concertos - must usually in the aria-like slow movements, but also in the sense of drama in teh first movements and of bustle in the finales. We certainly hear drama in the first movement of the C-Minor Concerto, K 491. Certainly it is there in teh loud passages; but notice how Jean-Efflam Bavouzet finds an underlyding disquiet in the quieter passages also:
Listening to the evnenness of the semiquaver passages ia a joy for any pianist. Bavouzet has chosen the Hummel cadenza (ther eis quite a choice, from Fauré to Busoni and beyond!). Bavouzet has made minor adjustments, but the cadenza remains Hummel'S, wide-ranging and brilliantly conceived.
The Larghetto is a dream, taken at the perfect tempo (it mves nicely - a Larghetto and not a Lagro); and it sings like that Mozart aria we were talking about:
There's also a joyous moment played by the wind that is juts like a Mozart Serenade for winds, as if it's an insert into the concerto. It works brilliantly; Tacacz-Nágy is clearly a fine Mozartian.
The finale is C-Minor run riot, with that wind band returning, now clarinet led, horns adding to the descent into the cadence and bringing about the most gorgeous pinoa response from Bavouzet:
In a note, Bavouzet recalls working on K 491 with the late Sir Georg Solti - and indeed, this recording is dedicated to the conductor.
---
Moving to the Piano Concerto No. 24, we encounter a completely different sort of beast. A first movement of grand proprtons (ane including here a fascinating cadenza by Kenneth Broberg). The Maesoso element of the Allegro maestoso is pronouced here:
The Andante feels expansive, more towards a Quasi adagio, but what depths the players find, not least in teh interlacing woodwind lines:
which leaves the finale to be the very epitome of grace chanelled through a C-Minor funnel. I remember Alfred Brendel once referring to (now Sir) Neville Marriner as an extension of his right arm in regards to the Mozart Piano Concerto recordings with teh Academy fo St Martin-in-the-Fields; something imilar happens here. Just listen to this rapport, and the sheer level of concentration throughout. This is also, surely, teh perfect tempo for the prescribed 'Alegretto':
After the Mozart Concerto recording featured last week (Nos. 17 and 27, Walter Klien, Minnesota / Skrowaczewski), this offers the ideal complement. In fact, we are quite spoilt for Mozart Concetros at he moment - in March, Robert Levin takes up his Mozart Concerto series with the Academy of Ancient Music under Richard Egarr on the orchestra's own label, in performances of Nos. 21 and 24. I attended a recording session of that disc, for No. 21, at St Johns, Smith Square in London, and my write-up of that plus an interview with Levin will appear in International Piano magazine, along with an 'In Brief' review of the disc itself - and an extended version of that review will in due course appear on Classical Explorer.
This Chandos disc is available at the Amazon link below at a 16% disc (retailing therefore at £14):