Lamento: Iestyn Davies with Fretwork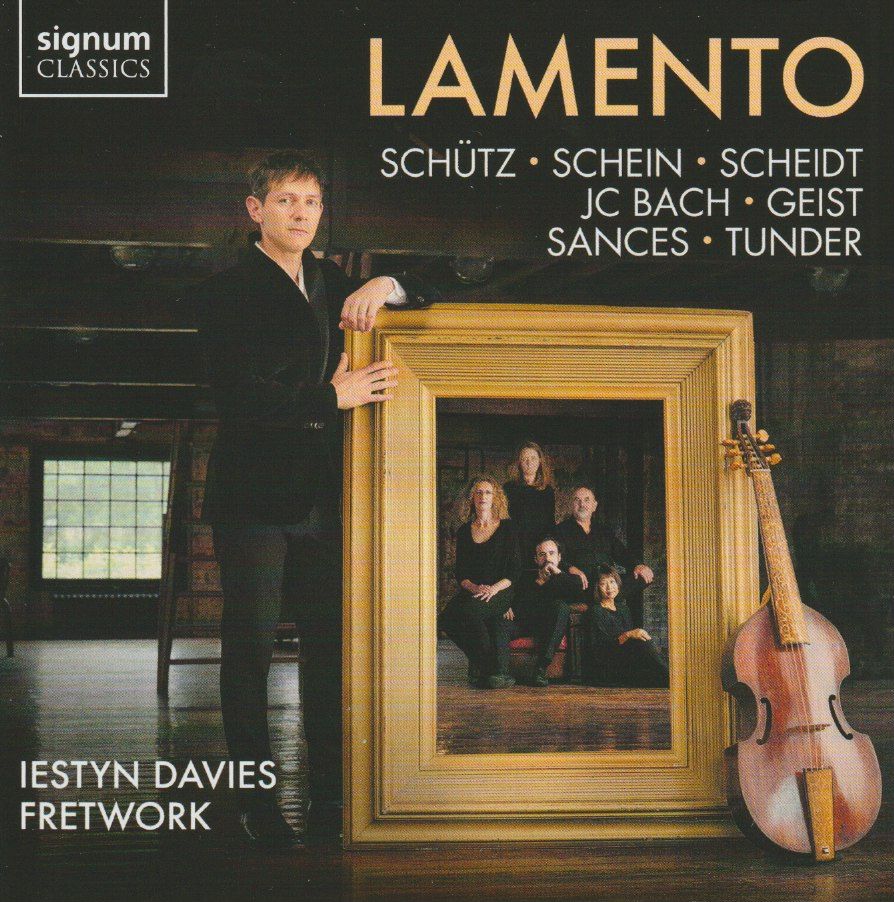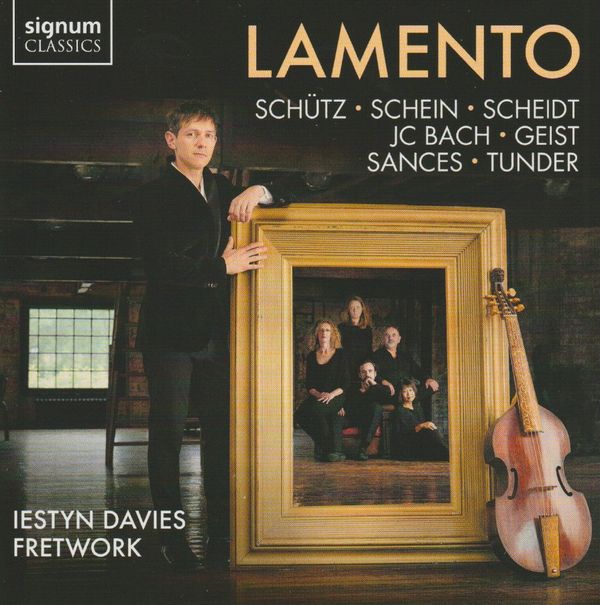 Following on from the success of Fretwork/Iestyn Davies' album IF from 2019 (works by Purcell and Nyman), Lamento offers works for voice and viol consort from 17th-century Germany. Perhaps the locale of the composers is the first noteworthy aspect: the viol consort has long been associated with England. This disc shows there is a vibrant repertoire from mainland Europe.
Fretwork consists of five members: Asaka Morikawa, Emily Ashton, Joanna Levine, Sam Stadlen and Richard Boothby. And how beautifully they play. Before layering on the beautiful counter-tenor voice of Iestyn Davies, try Samuel Scheidt's Canon super 'O nachbar Roland'. Then listen to the plangent tones of Iestyn Davies  in Johann Christoph Bach's lamento Ach dass ich Wassers g'nug hatte.
The sheer interior weigh of Bach's cantata, Ach dass ich Wassers g'nug hätte is remarkable; here it is beautifully, unhurriedly, performed. An instrumental equivalent might be the Banchetto Musicale, Suites No. 7 and 14 by Johann Hermann Schein (1586-1630), music of heart-rending pathos and compositional virtuosity in its handling of lines and motifs.
Hearing two countertenors intertwine melodically - as in Davies with the wonderful Hugh Cutting in Heinrich Schütz' Auf dem Gebirge - is balm indeed. Two absolutely equal voices:
This is a disc of introducing little-known music also: Christian Geist (1650-1711) may be new to many, but his Es was aber an der Stätte is extraordinary, as is the slow-moving, almost hypnotic Am Wasserflußen Babylon by Franz Tinder (1614-1667, whose Salve mi Jesu initiates the disc). The name of Giovanni Felice Sances might be a touch more familiar, but how wonderful to have his gently buoyant O dolce nomen Jesu included here!
Quite right for the disc to end with a duet between Davies and Cutting (virtuoso both) by Schein - previously, we had heard this composer in instrumental guise only. There is almost an impression of Schein at times treating the voices as members of the ensemble themselves, as they chase each other around at speed.
A beautiful disc - perfect weekend listening, too!