Paganini Quartets for Strings & Guitar
Lesser-known works can sometime be revelatory ... Paganini's Quartets for Strings and Guitar fit snugly into that category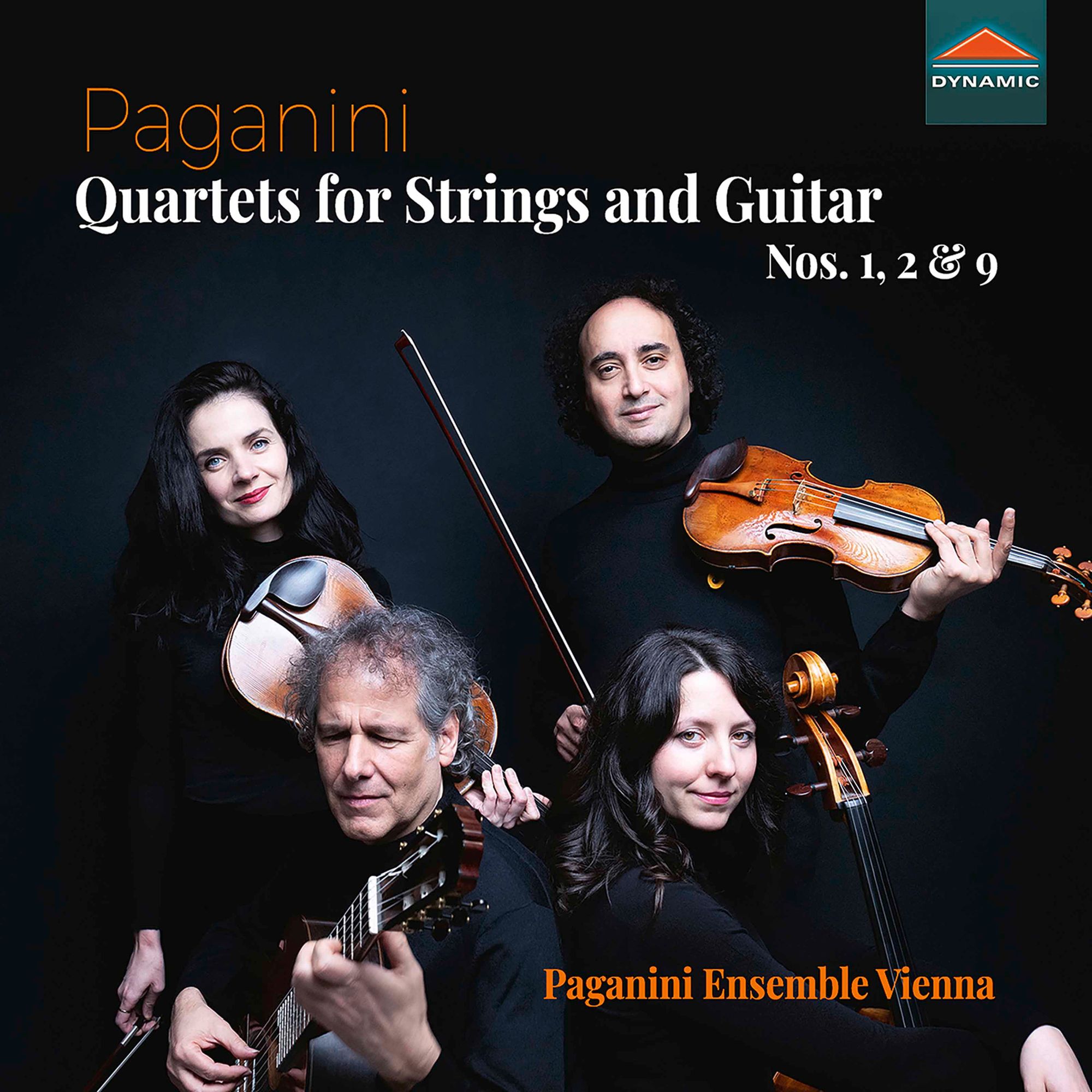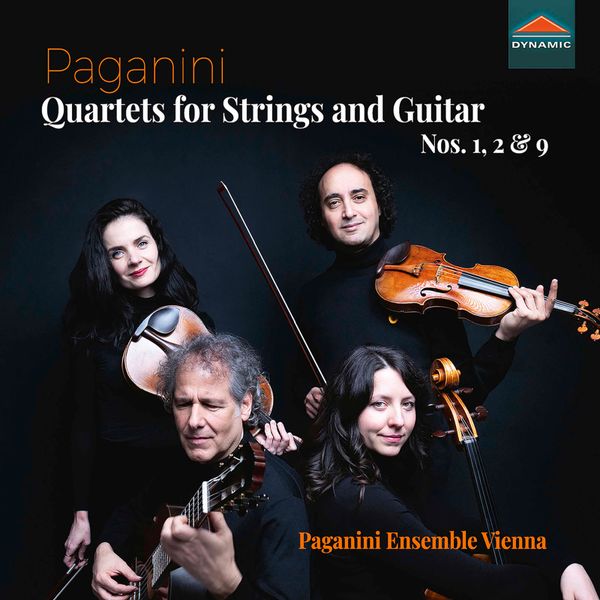 Classical Explorer continues its ecploratio of the music of Nicolò Paganini with a selection of three Quartets for Strings and guitar, each a gem in its own right. We shouldn't forget though our previous post of Francesca Dego playing Paganini's own violin, "Il cannone," in a recital on the Chandos label.
Thsi is part of a complete cycle of 15 quartets for the Genoa-based label Dynamic, recorded in the Baungartner Casino in Vienna (remember that Paganini was himself born in Genoa in 1782; he died in Nice in 1840). Here's an introduction to the series voiced by the  violinist, Marco Hossen:
Guitarist Alexande Swete is at pains in that video to highlight Paganini's prowess on the guitar as well as on the viollin (composing over 100 solo works for guitar). By adding guitar to strings, the timbral palette is exoanded exponentially.
Paganini began his Quartets for Strings and Guitar odyssey around 1815. The First Guitar Quartet was a wedding gift from Paganini to his younger sister; and both this and the Second Quartet share a common soundworld of expressive lyricism within Classical formal constraints.  Here's the first movement of the A-Minor, Op. 4/1 . Listen out for the virtuoso cello writing, too, despatched virtuosically by Liliana Kchauova:
The recording, as you can hear, is fabulous. But I'd particularly like you to hear the Menuetto second movement, full of character - and listen to how the guitar integrates just so smoothly into the texture. Lots of moods in one movement, no regular little Minuet ... this is a little masterpiece!:
The finale is a set of variations on a melancholy theme that, as Danila Perfumo's notes point out, could easily be the theme from an opera aria.
With the  Second Quartet, Op. 4/2, we move to a bright C-Major and expand to four movements. We can hear similarities broadly with the First Quartet, but perhaps there's more of a sense of dialogue between instruments in the first movement (Moderato)?:
Again, the Minuet is no throwaway movement, but here a distinct statement of interior feeling, while the Trio features a jaunty solo cello (Liliana Kehayova) against some remarkable textures:
Most of all, though, here the Largetto: a serenade begun by  the viola of Marta Potulska, accompanied by guitar. This surely is the very spirit of Napoli!:
The Ninth Quartet features sweet and melancholy moods containing some of Paganini's most disarmingly simple melodies, and as the composer himself stated, 'a very fanciful minuet and a moving trio'.  This piece is in D-Major and is a miracle of concision. Paganini teh composer is often under-rated, but listen to how he uses simple materal to maximal effect:
The Paganini Quartet Vienna's strength in these recordings is to pinpoint the exact mood of each piece and react accordingly. The technical prowess is there, for sure, but they present these works as valuable, even noble, music.
Instead of a Minuet this time, we have a "Minuetto alla Valse" was referred to by the composer as a "very fanciful minuet" and, as Prefumo ovbserves, is "vaguely Rossinian:
It's the finale of this Ninth Quartet that brings us, violinistically, to the Paganini we know and love - and all credit to first violinist Mario Hossen!:
Lesser-known works  can sometime be revelatory. Staying with string chamber music, Offenbach's Cello Duets offer the perfect example, brilliant instances of a master at work - and Paganini's Quartets for Strings and Guitar fit snugly into that category, too.
At only £7.49 from Amazon at the link below, this is something of a steal!