La Captive du Sérail: Turqueries Galantes à l'Opéra Comique
This disc is a showcase for Florie Valiquette, but also a. reminder of the richness of this repertoire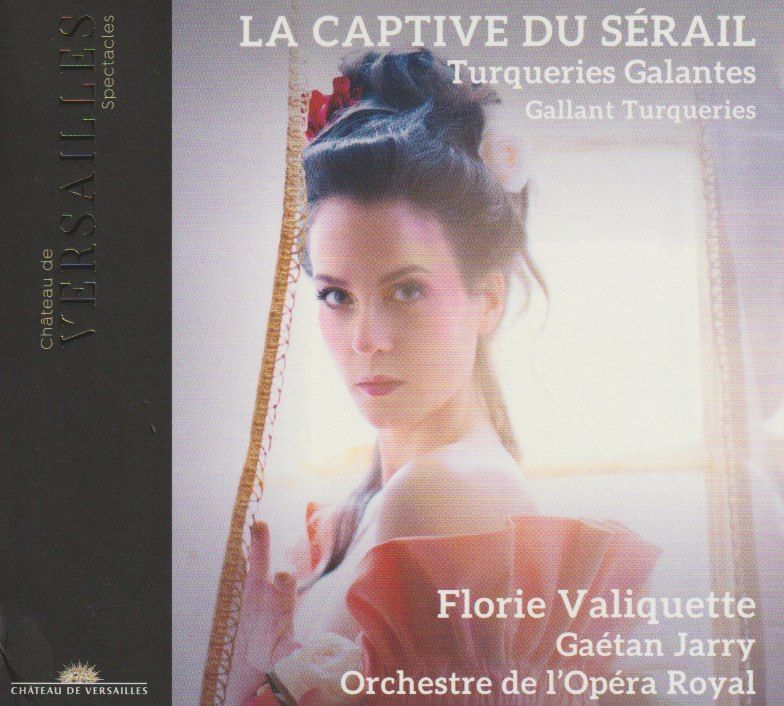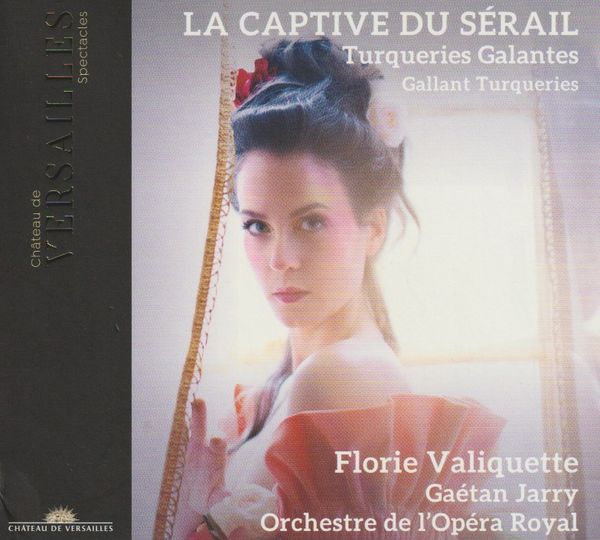 First of all, rarely have I seen such an insightful and informative set of booklet essays as those included here: Laurent Brunner, director of music at Versailles' Chapel Royal, offers Three Centuries of Christian slavery in the Mediterranean: from Barbaric corsairs to Istanbul. There follows an essay on Gallant Turqueries at the Opéra-Comique, followed by extended commentary on the music itself. Phew.
This is, of course, 18th-century "Orientalism," the most famous example of which is surely Mozart's Die Entführung aus dem Serail (The Abduction from the Seraglio); and sure enough we have excerpts from that very opera here - but much more beside,. Florie Valiquette is the solo soprano who acts as our vocal guide. She  joins the orchestra of the Opéra Royal conducted by Gaétan Jarry for this exploration of music by Grétry, Mozart, Gluck, Philidor, Monsigny and Gibert. We have met Valiquette before on Classical Explorer, in Salieri's Armida under Christophe Rousset as part of the post A handful of Salieri Operas.
If there is one piece that is likely to spring to mind inrelation to Turkish music in this period, it is Mozart's Die Entführung aus dem Serail (The Abduction from the Seraglio). Follow this link to hear the act one aria included here and see the fabulous environment in which this CD was recorded.
The Château de Versailles Spéctacles encourages new talent: French-Canadian soprano Florie Valiquette's recent seasons have been full of significant debuts. Let's hear her back in 2015, when she was a participant in the Queen Elizabeth International Music Commpetition, in Handel's "Piangero la sorte mia" from Handel's Giuliu Cesare in Egitto: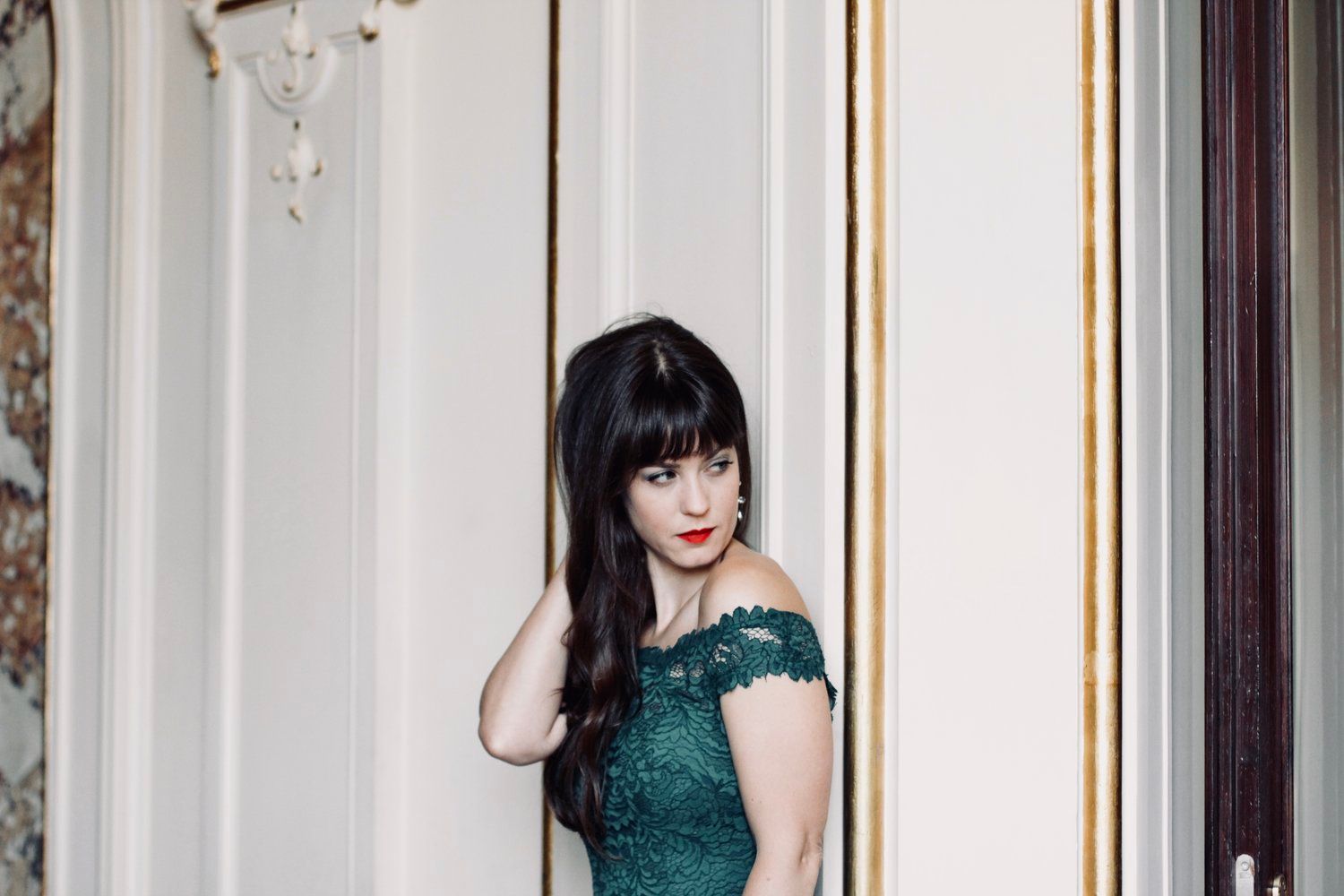 The disc itself
The disc begins with four pieces by André Grétry, a composer now almost forgotten but whose music holds huge importance historically; and also offers much pleasure! Although we should not forget his opera Richard, Coeur de Lion performed at Versailles in 2019: here's my review, and here's my interview with the conductor, Hervé Niquet, about those performances). From Grétry's opera Zémire et Azor ("La Belle et la Bête": The Beauty and the Beast), Valiquette sings the act III aria 'La fauvette avec ses petts' (the Warbler with her Chicks) and we can hear Valiquette in part of this piece in this video of her particupation in a production in Canada with Les Violons du Roy (with tenor Jean-Michel Richer):
Hearing the full aria on Cháteau de Versailles Spéctacles is a joy: Valiquette's voice is so fresh, and she offers the most delightful ornaments to the A1 section of the aria's A-B-A1 structure.
Valiquette's credentials in Mozart are quite well established. Here she is talking (in Frnch) about singing in Mozart's Le nozze di Figaro at Versailles:
The tenor Nicholas Scott joins her in one of the excerpts from Mozart's Abduction - the excerpts are sung in French, incidentally. She is a Mozartian par excellence, both in aria and duet. In the absense of a YouTube of Serail, let's stick with Mozart listen to Valiquette's absolutely stunning 2019 performance at Paris'  Théâtre des Champs-Elysées of Barbarina's aria from Figaro, "L'ho perduta," the so-called "Pin aria":
You cannot miss the Orientalism of the Overture to Gluck's Les pèlerins de la Mecque its closing section seems a Siamese twin to Mozart's Serail Overture; the same sense of overt orientalism pervades the set of dances from Pierre-Alexandre Mosigny's 1766 opéra Aline, reine de Golconde.  You can hear the Jarry performance of these two on the album, or as a mega-bonus, here's the complete  Gluck Les pèlerins de la Mecque (all one hour 39 minutes of it) from La Scala, 1983:
The arias from this opera include the delicious notated laughs included in "J'ai perdu mon étalage" and the graceful "Ah, qu'il est doux de se revoir".
The name of François-André Danical Philidor (1726-1795) might not be familiar to many, but the aria "O Ciel, se pourrait il ..." from the 1788 opéra La Belle Esclave is simply delicious.
This disc is several things simultaneously - a showcase for Florie Valiquette, but also a reminder of the richness of this mostly little-known repertoire, with a real sense of diving deep into the music.
Captive du Serail