Khachaturian's works for piano and orchestra
Sughayer is the perfect pianist for this repertoire, and this is an ideal, varied, programme.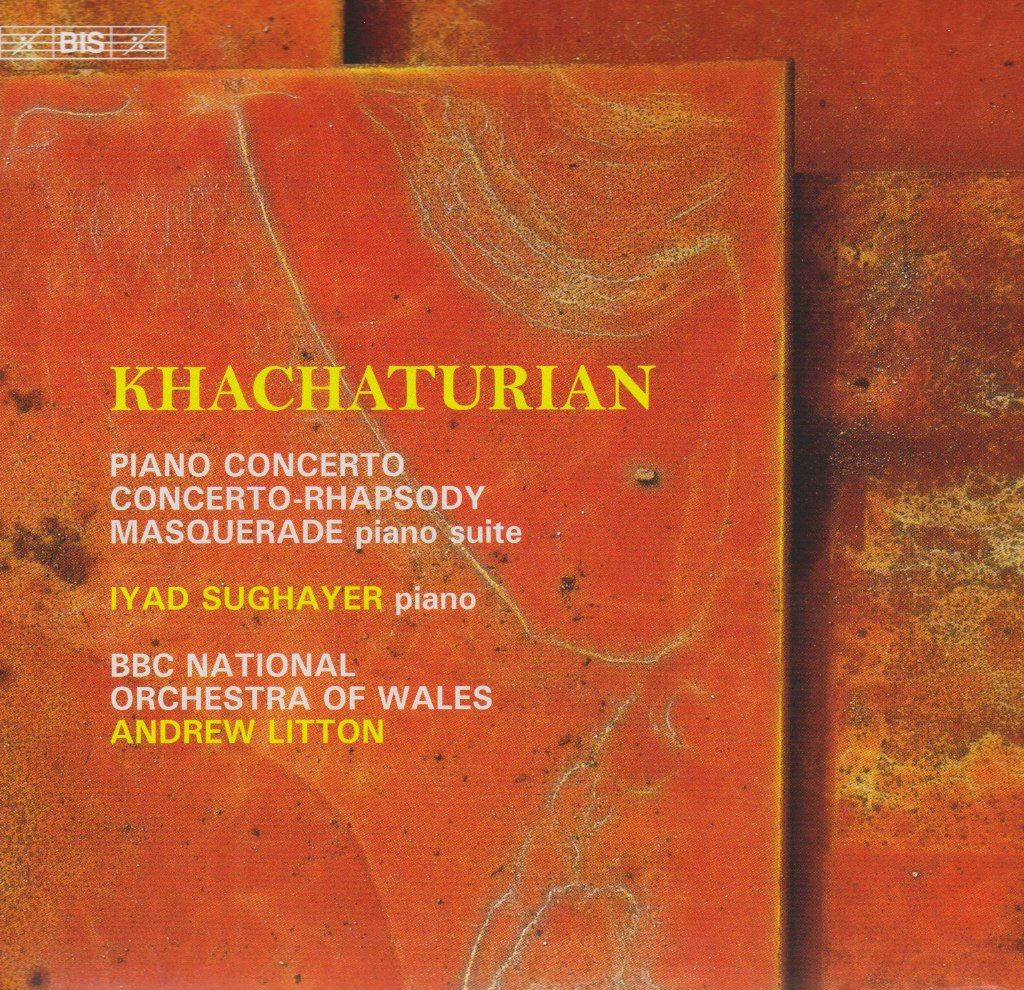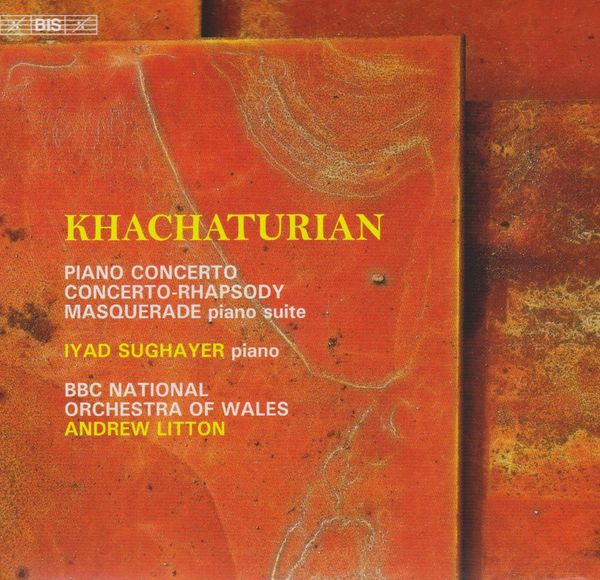 Armenian composer Aram Khachaturian (1903-78) is surely famous for one thing in the United Kingdon: the theme to The Onedin Line, which came from his ballet Spartacus. Khachaturian studied composition wtih two major figures: Rheinhold Glière and Nikolai Myaskovsky.
And he was a prolific composer. There are three major concertos: for violin (1940), cello (1946) and the Piano Concerto we hear here (1936). The Piano Concerto was a major factor in Khachaturian establishing his name as a composer in the West. Dedicated to the great Lev Oborin, it was he who premiered the woork in Moscow on July 12, 1937.
Here's the first movement, a quarter-hour expanse often in the grand Romantic concerto manner but equally including many lighter moments. A couple of things to note: Sughayer is clearly immersed in this reading, and the BBC National Orchestra of Wales are on top form. They are conducted by Andrew Litton and the recording is exceptional. The Producer is Andrew Keener, which explains a lot; Keener and Litton have a close rapport (I've seen them work together in studio conditions) and the result is magical. There is the most remarkable, wide-ranging cadenza, after which the orchestra comes in with split-second accuracy:
The second movement, which begins with a beautiful, region-inflected melody, is most famous for its inclusion of a part for flexatone - a part which it is conjectures was intended to be played on musical saw (as it is on this recording). It's an unearthly sound (it begins around 3 minutes in):
This is a fairly expansive slow movement, including a significant climax before thr final return of the opening melody .. The finale could hardly be more different, a looping two-bar theme leading to a sequence of playful passages for piano and woodwind. The ten-minute movement is decidedly discursive - but what Khatchaturian has to say is never less than involving.The perforance helps - Sughayer is bsolutely on top of Khachaturian's demands, and the BBC NOW play with huge spirit under Andrew Litton. The marking is "Allegro brillante," and how one can hear it in this performance::
The cadenza in this finale is particularly wide-ranging. The movement is fascinating, not  least for a moment at which it does actually sound as if it's going to launch into the theme from The Onedin Line (it doesn't).
There are a couple of famous previous recordings of the concerto  First up, William Kapell with the Boston Symphony Orchestra and Serge Koussevitsky. Kapell died in a plane crash aged 36 - and it was actually with the Khachaturian concerto that he came to prominence (there in a performance with the New York Philharmonic and Efrem Kurtz in 1942). The Koussevitsky recording dates from April 19, 1946, released initially on 78s. Here's the Ormandy, complete:
The one I grew up with, for what it is worth, was Moura Lympany with theLondon Philharmonic Orchestra under Fistoulari. Here it is over two videos, a terrifically musical performance. I had the honour to hear Lympany live once and her sound was simply beautiful. her videos are here and here. Nice to see the 78 rpm disc label on the second video - worth also searching out the Decca Ace of Clubs LP reissue (ACL 42, 1952) for its cover, a roaring tiger in a zoo.
More famous is the music Khachaturian wrote for Lermontov's play Masquerade. The composer extracted a five-movement suite in 1944, which was arranged for piano (and in which guise we hear it here) in 1952 by Alexander Dolukhanian.
The initial Waltz is, to my ears, a close relative to Shostakovich's waltzes:
Sughayer's touch in the third movement Mazurka is mriaculously light, his tempo and rhythms just so:
.. while the finale is pure joy, Khachaturian style - and Sighayer's rubato -  is perfectly judged:
We have a LOT of bonuses today! To complement this piano Masquerade, let's have the orchestral suite in a truly classic performance conducted by Kirill Kondrashin, one of the great conductors: his tragedy was he made it to the West (he defected to the Netherlands in 1978) where he took up the post of Permanent Guest Conductor of the Concertgebouw Orchestra. But he died only three years later, in 1981, of a heart attack. Here he is with the RCA Victor Symphony Orchestra  in 1958.
Khachaturian's three Concerto-Rhapsodies are his main orchestral works of his late period. The pinao one is in the same key as the concerto (D flat). Let's hear the extended opening section in Sughayer's more than capable hands:
These late pieces are fascinating: I love the darker shadings of the slower section before the piano brings in almost cartoon-like animation:
This is a very different piece than the PIano Concerto,quirky (and somehow suddenly Spanish in the excerpt directly aove!)
Again, we are lucky to have a fantastic video available - this time the composer hismelf conducting the USSR State Academic Symphony Orchestra, with the great Nikolai Petrov as soloist in a 1974 recording (Petrov actually gave the premiere, on December 9, 1967, with the USSR State Radio and Television Symphony Orchestra under Gennady Rozhdestvensky):
(This performance is the one I imagine that ended up on a Eurodisc LP in 1978, Eurodisc 28 730 KK, where it was coupled with the cello Concerto-Rhapsody with Karina Georgian).
The BIS recording is first rank. They have always been good and piano sound, and this is no exception. Sughayer is the perfect pianist for this repertoire, and this is an ideal, varied, programme.
Iyad Sughayer has also recorded solo piano works by Khachaturian for BIS - Amazon link below.