Joseph Boulogne, Chevalier de Saint-Georges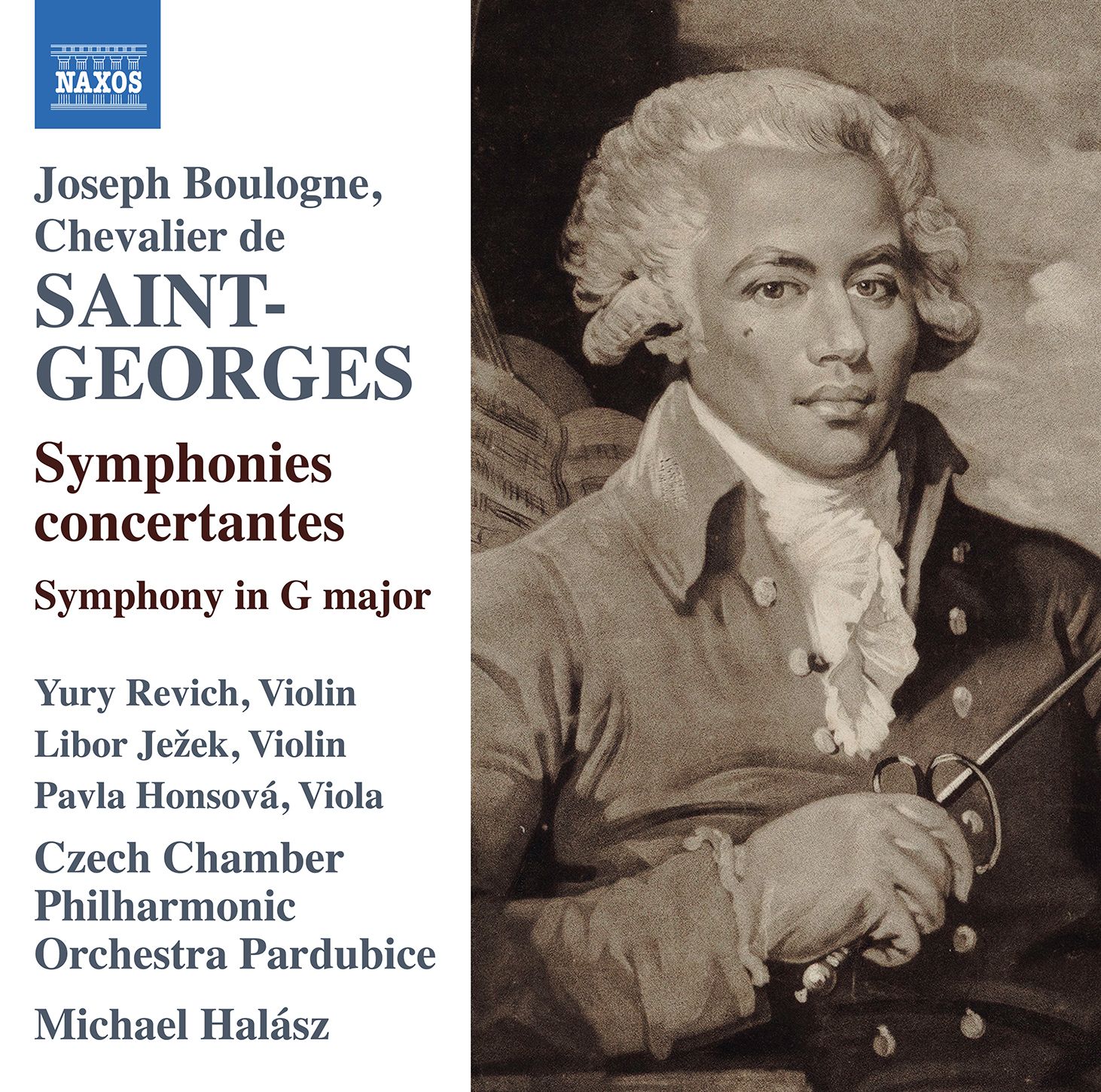 Vibrantly alive performances here of music by the wonderfully-named Joseph Boulogne, Chevalier de Saint-Georges. Known as a brilliant swordsman and athlete, in addition to his status as violin virtuoso and gifted composer, he was an early exponent of the hybrid symphonie concertante, the most famous examples of which probably come from Mozart (both the Sinfonia concerntante for Violin and Viola K 364, and the Sinfonia concertante for Winds and Orchestra, K 297b).
The genre is a mix of concerto and symphonic traditions. The performances here feature two violinsist - Yury Revich and Libor Ježek - and a violist (Pavla Honsová) as excellent soloists, as we can hear in teh first movement of the C major:
– a genre that draws on both the symphony and concerto traditions. This novel format was the ideal platform for expressive inventiveness, providing new textural possibilities through the addition of a second solo violin or viola. They are, unusually, in tow movements only, with a substantial first movement followed by a Rondeau - so no expected central slow movement. The one for Op. 9 No. 1 is particularly lovely:
The finale of Op. 9/2 is just as joyous and infectious:
The Op. 9 pieces freatured two violins as solloists; the Op. 10 set is violin and viola, which adds a little timbral depth to the solo group, as you can hear from the first movement of Op. 10 No.  in F:
The Symphony in G major, which has all of the effervescence typical of Haydn, is an excellent example of the cosmopolitan French symphonic style. The first movement is bright, breezy and vivacious, the Czech players embracing every iota of that joie de vivre!:
.. and how charming (and Haydnesque!) is the ensuing Andante, the tempo surely perfectly judged here:
A simply lovely disc - and an absolute bargain!