Repost: John Ireland on Chandos
A beautifully varied, stunningly played and recorded disc of music by a composer whose works are absolutely deserving of our attention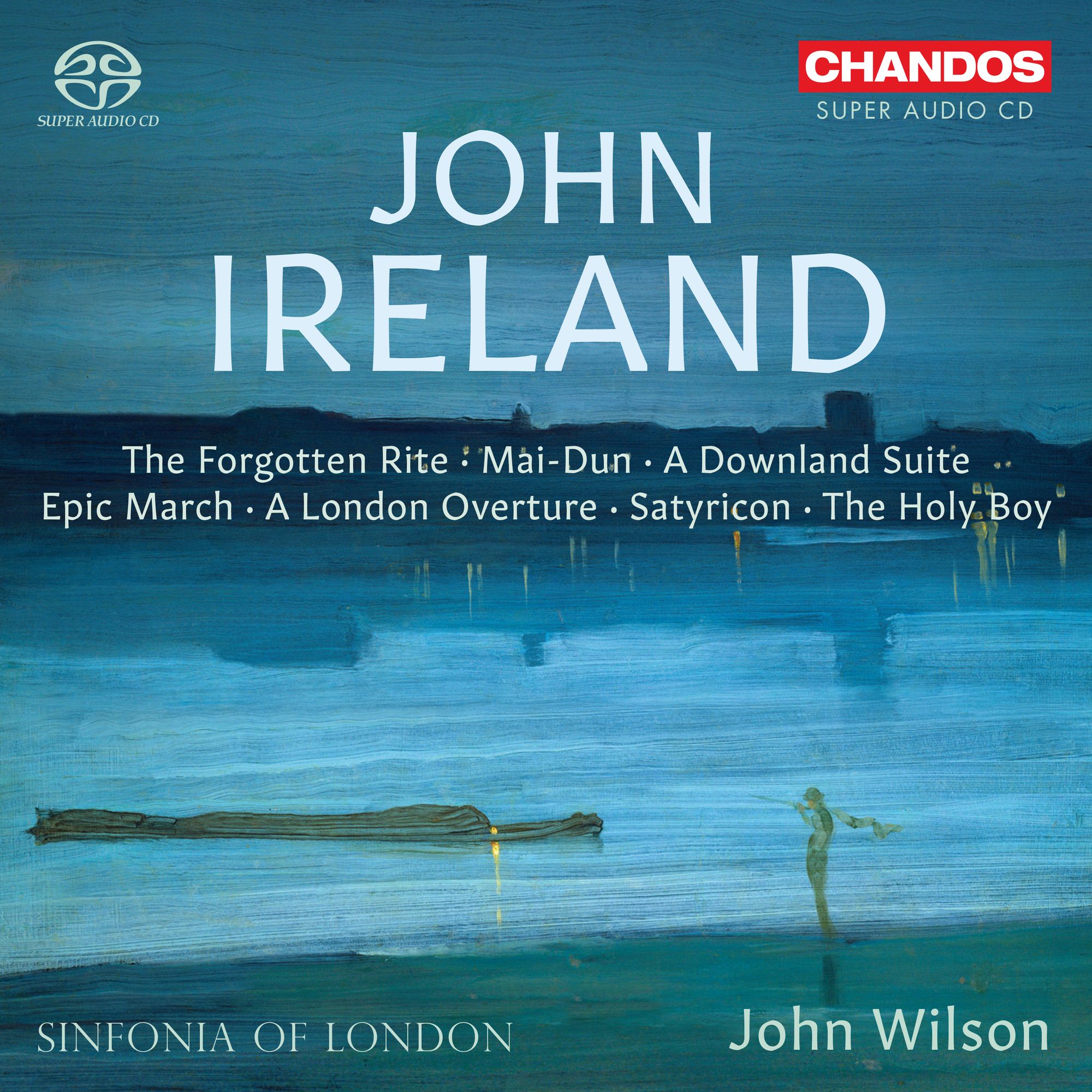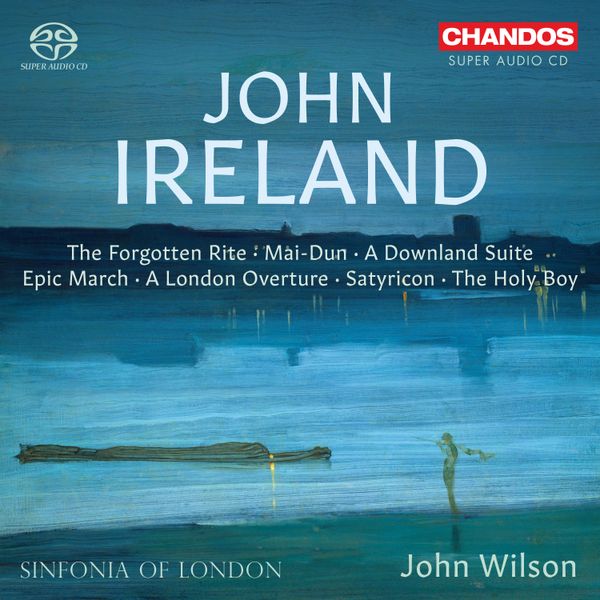 Released on Friday, June 10, this is the most significant disc of the music of John Ireland to have been issued in some time. John Wilson leads performances of verve, lyricism and pinpoint accuracy, couched in Chandos' characteristically excellent sound.
Cheshire-born John Ireland was something of a child prodigy, entering the Royal College of Music at the age of fourteen. There he studied piano, organ and composition (under Charles Villiers Stanford). He quickly progressed to significant positions as an organist, whilst continuing to pursue his interests as a composer. His music is remarkable: the piece The Holy Boy is probably his most famous piece; his Piano Concero is a marvel, and yet hardly performed today.
The overture Satyricon (1944-46)was one of Ireland's final large-scale works, and is based upon texts by the Roman writer Gaius (or, in some sources, Titus) Petronius Arbiter, a courtier of Nero. The score is preceded by a quotation:
I... am resolved to be as good as my Word, being so met to our Desires; not only to improve our Learning, but to be merry, and put life in our Discourse with pleasanter Tales.
– Burnaby's translation of The Satyricon of T. Petronius Arbiter
The madcap atmosphere reflects the adventures of three youths, Encolpus, Ascyltus and , and their attendant, Gito. The overture is cast in possibly the most jovial sonata form you will ever encounter - and listen to that accuracy of the orchestra:
Originally for brass band, A Downland Suite (1932) was transcribed for string orchestra by the compsoer and Geoffrey Bush. The title refers to teh South Downs, an area that captivated the composer. Although written for the National Brass Band Championships, the cooposer felt it might be more suitable for strings, and listening to the second movement "Elegy," it is hard to argue:
The Menuet is pure gold, dignified and, when raising to the higher dynamic levels, shot full of dynamism; yet capable of gossamer textures, too:
The sheer discipline of the Sinfonia of London's strings in the finale is utterly remarkable. And contrast that string texture with the more muscular, more dissonant, full orchestral pallette of the more famous Mai-Dun (1920-21), Ireland's  "symphonic rhapsody":
Mai-Dun was again inspired by the countryside, this time the county of Dorset (Thomas Hardy country!). Ireland's argument is terse and powerful. As a truly symphonic statement, this takes some beating. It might be a rhapsody, but not a note is wasted. Wilson and teh Sinfonia of London are positively mesmerising in tehir clear belief in this music (and, on a technical level, just listen to how together the high violins are, or how the wind works as one chordal block against low string melody). There's an almost Richard Straussinan opulence about this performance.
The "Prelude for Orchestra" The Forgotten Rite (1913) in contrast hovers on the edge of audibility. Thsi was Ireland's first mature orchestral work. Here, one can certainly hear the influence of Debussy (the subtitle, Prelude for orchestra, perhaps hearkens back to Prélude de l'après-midi d'un faune). A sense of the truly ancient permeates the score:
The perhaps more famous A London Overture follows, in a broad, noble performance (if Ireland were evert to purloin Elgar's 'nobilmente' marking, it would be here!). Once again there is a reworking, this time of the 1934 Comedy Overture. And this is not Ireland's only London piece:  - there are some London Pieces for piano. The slow opening is intended to deict a policeman walking London's streets at night, while teh cheeky main theme apparently cmae to the coposer while upstairs on a No. 9 bus (which to this day stops outside the Royal Albert Hall):
The beautiful The Holy Boy was written ion Christmas Day, 1913. It was during this period that Ireland orchestrated The Holy Boy – originally a piano piece (the third of his Four Preludes, composed on Christmas Day in 1913):
Wilson's performance of The Holy Boy is loving, caressing even, in high cobtrast to the pomp of the final Epic March (1941/2), in which the morse code for the letter V (for Victory) permeates the opening. It is difficult to imagine a more rousing performance than this - and notice how Wilson allows for all the detail to come through even when the orchestra is at fult tilt in tutti::
Overall, a beautifully varied, stunningly played and recorded disc of music by a composer whose works are absolutely deserving of our attention.
At the tme of writing, thsi disc is 17% off at Amazon at the link below:
John Ireland (Chandos)
Ireland Chandos (Wilson)