Illia Ovcharenko impresses in Gstaad
This is a musician of the highest order: the real deal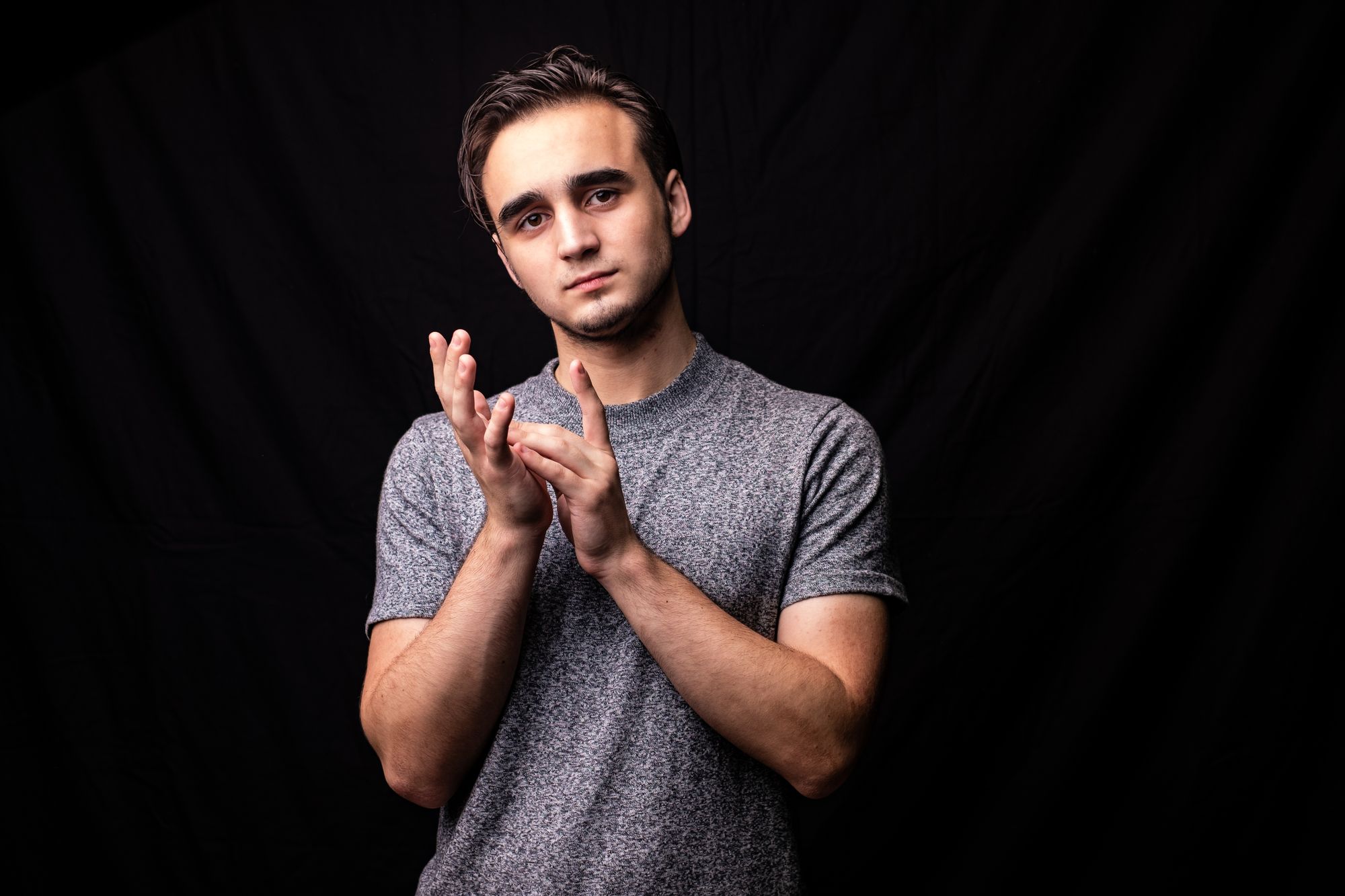 Gstaad Menuhin Festival 2023: Matinée des Jeunes Étoiles VII.
Bach/Busoni, Chopin, Schumann Illia Ovcharenko (piano). Gstaad Chapel, Gstaad, Switzerland, 28.08.2023
Bach/Busoni Nun komm der Heiden Heiland, BWV 659
Chopin   Scherzo No. 2 in B flat  minor. Nocturne in E minor, Op. 72/1.       Polonaise in A flat, Op. 61.
Schumann Kreisleriana, Op. 16.
The Gstaad Menuhin Festival's series of recitals for young and upcoming performers is one of its strongest traits and, along with its Academy, reflects its support of talent. The previous recital I head this summer was somewhat disappointing (Yoav Levanon on October 5 in this same venue); not so Illia Ovcharenko's performanes of core repertoire. This is a musician of the highest order: the real deal, as they say.
Ovcharenko is still a pupil at the Hochschule für Musik, Theater und Medien in Hanover; his teachers include Arie Vardi in Tel Aviv (who lists Yefim Bronfman among his previous pupils) and one of the most musical of young, established pianists today, Francesco Piedmontesi.  Having heard this recital, Ovcharenko's success in the 2022 Hohens Competition comes as no surprise.
The Bach/Busoni was magnificent. This chorale prelude, Nun komm der Heiden Heiland, was a favourite for transcription onto piano – arrangements exist by both Friedman and Feinberg, for example. Busoni's is the one that tethers itself most to Bach's original though. Busoni's patina of darkness radiated from Ovcharenko's performance like rays from a black sun, textures nicely projected, registral terracing making its point. Ovcharenko clearly has affinity with Bach via Busoni: his performance from the semi-finals of the Honens competition of the Bach/Busoni Mein Seele bangt und hofft zu dir from the Elegien (a piece which does go well off-piste) was remarkably powerful and is available here. You can also hear it as the first piece of Ovcharenko's solo semi-finals recital in Honens, followed by two Scarlatti Sonatas (Kk. 20 and 466), Liszt 'La Campanella' Etude, Schubert/Liszt Litanei and the Rachmaninov Second Sonata (in the 1931 edition):
A pity applause was immediate in Gstaad, as it would have been nice to move either straight on to Chopin, or to relish the closing moments of the Bach/Busoni. There was a small change in the advertised order of programme, the Polonaise and Scherzo swapping places, with the B flat minor Scherzo immediately following the Bach/Busoni.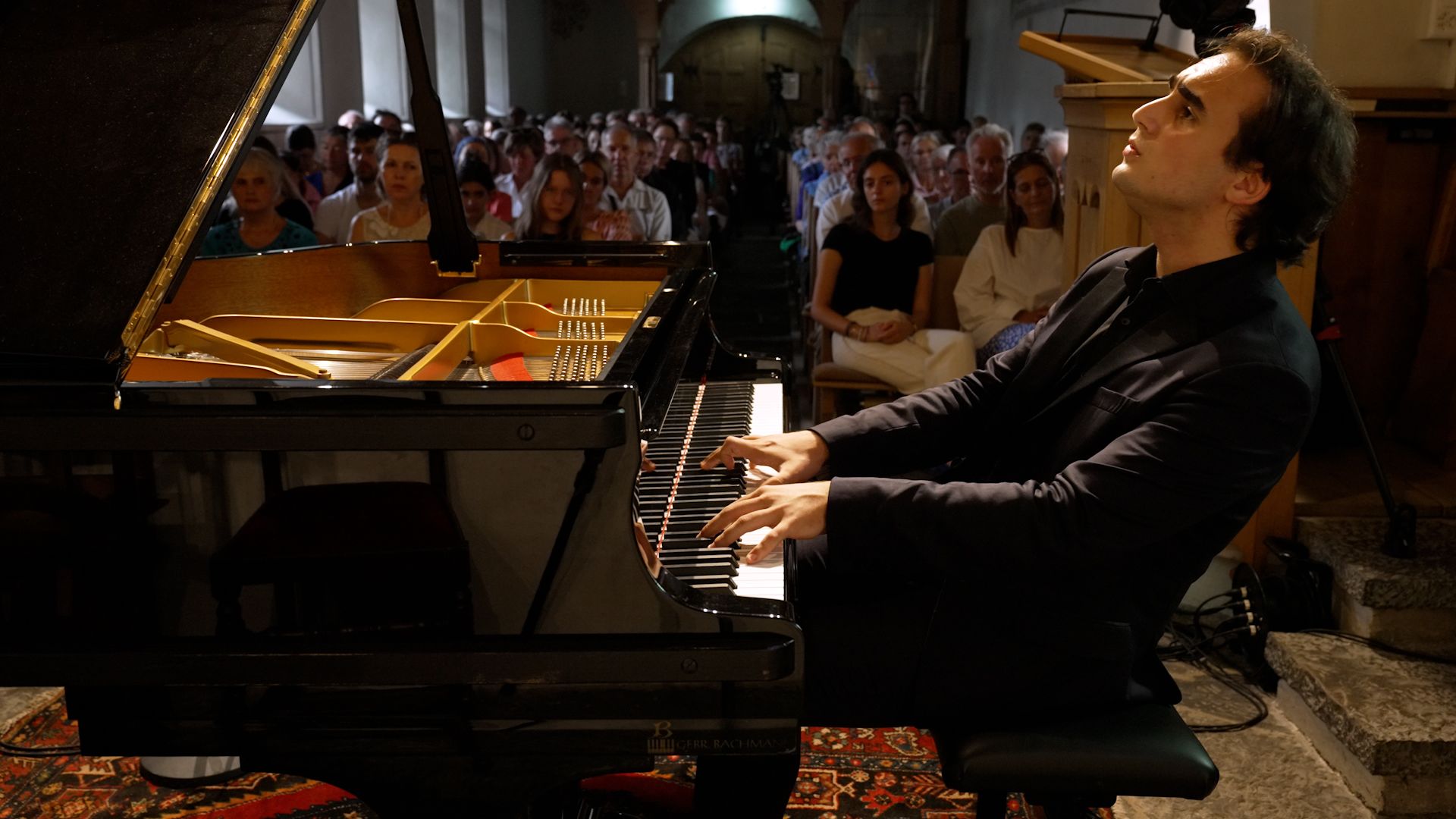 So, from the linear concentration of Bach/Busoni to the world of the Romantic gesture: this was a wide-ranging Chopin performance that married power with what sounded like a search for dance at various points. The chordal section was just lovely, the voice-leading immaculate; in the more virtuoso sections, finger strength and therefore note definition was ideal. The E minor Nocturne, Op. 72/1 was appropriately beautiful, but heard in a performance that also acknowledged Chopin's adventurous harmonic twists. The A flat Polonaise once more brought out dance allusions. The left-hand octaves are of course the challenge of this piece, and Ovcharenko was in total control. But most notable of all was the more lyrical contrasting section, which in Ovcharenko's hands sounded almost modern. Truly extraordinary.
Here's an alternative performance by Ovcharenko of the Op. 53 Polonaise:
The concert finished with Schumann's Kreisleriana – a massive interpretative, as well as technical, challenge. Again, Ovcharenko's Honens performance is available at his own website, and here on YouTube, and is excellent, but his Gstaad performance tops it in terms of sheer natural flow coupled with a virtuosity that seems built to reveal Schumann's intentions. Ovcharenko's rubato is natural, his realisation of sudden contrasts as at the heart of Schumann's expressive vocabulary is there for all to hear. On occasion, he plays passages perfectly evenly, non-interventionally, letting the music speak perfectly for itself, and when he does so the result is purest magic. His pedal work, too, is exemplary, from creating a sheen of sound, to almost no pedals involved at all. Most impressive is his ability to think in long paragraphs in the more lyrical sections; silences, as a result, were rapt. A simply magnificent performance, one of the best accounts of this piece I have ever heard.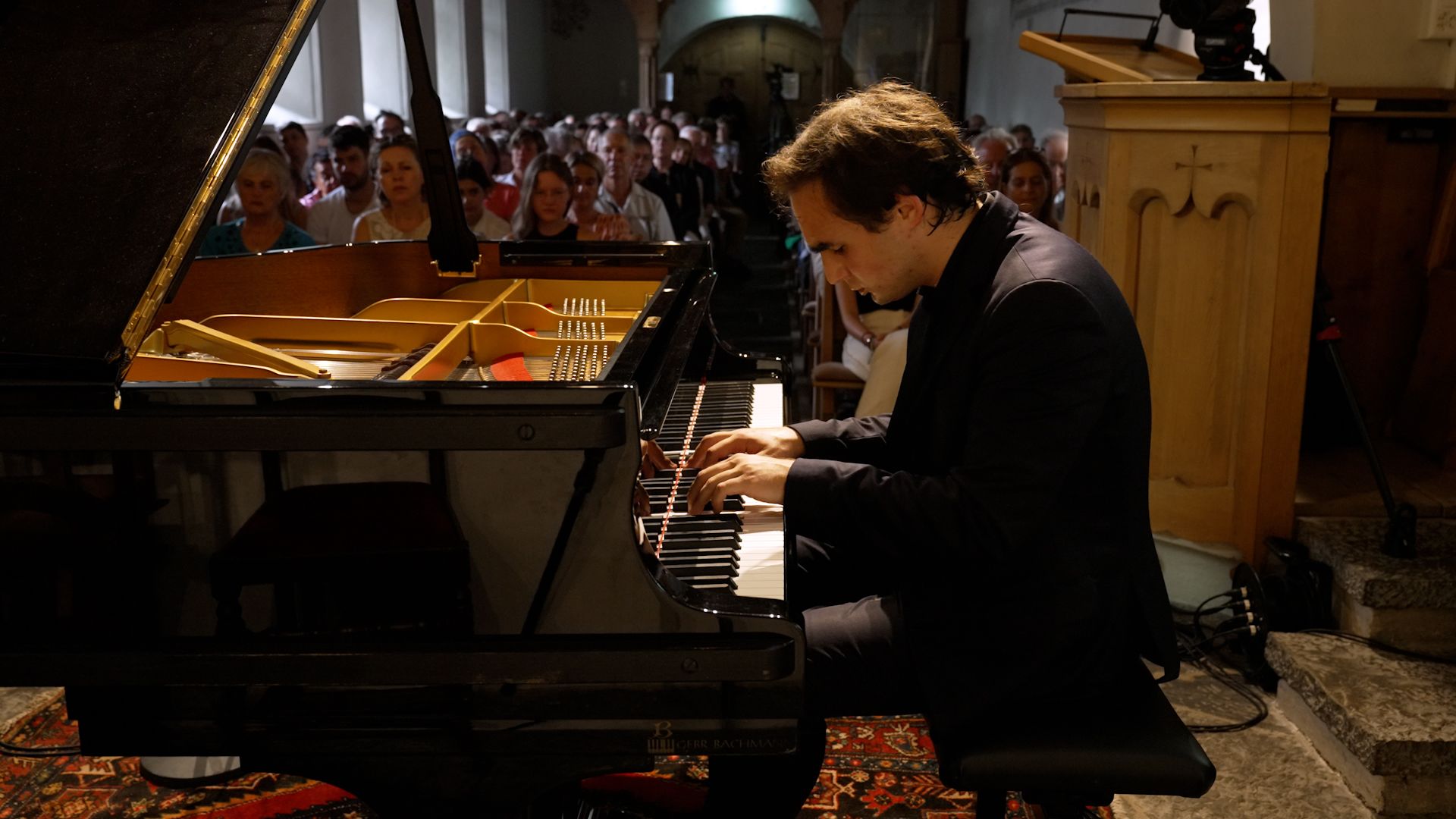 One encore, a Scarlatti Sonata, the B minor (Kk 87), limpid and perfectly judged. Illia Ovcharenko is a name to watch, for sure.
The full recital is now up for viewing and listening on the Gstaad Festival digital site here.