Igor Levit in Henze's (and Wagner's) Tristan ... and more!
A terrific release - emotionally demanding, for sure, but I for one would not have it any other way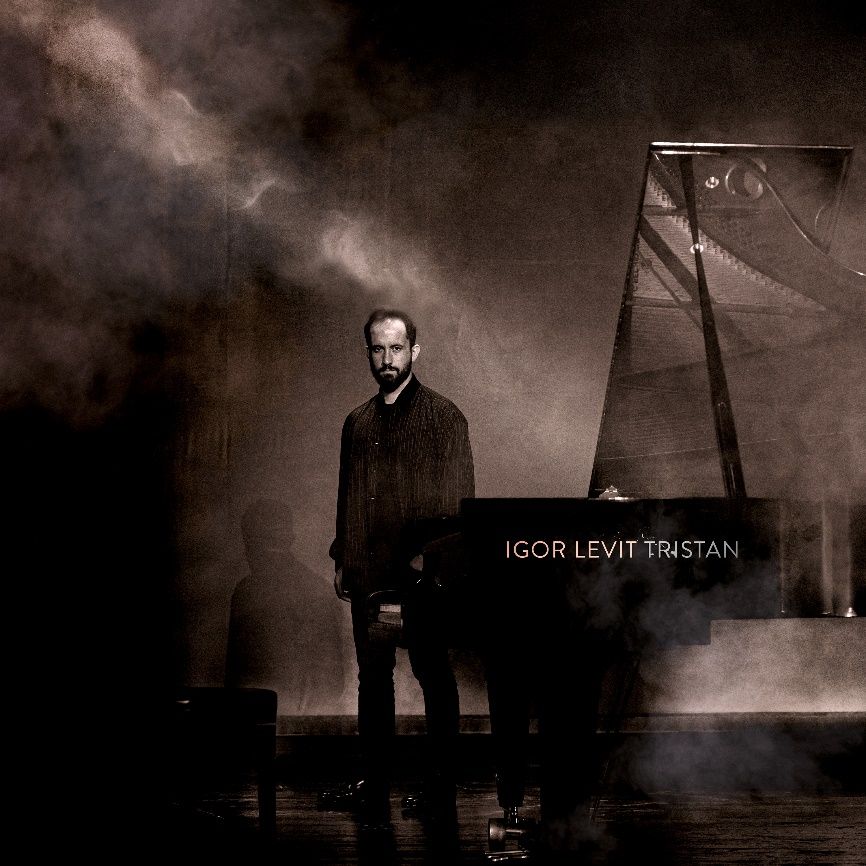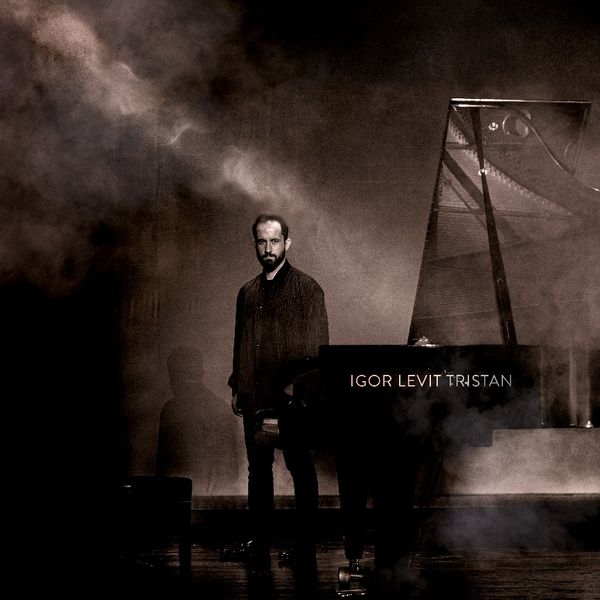 Tristan  is an astonishing release from ever angle. Igor Levit is known for his intelligent programming, and this is surely his most notable release yet: and that's sayng something.
Five works are presented over two discs, dating from 1837 to 1973 (that's 135 years), ranging from Liszt to Henze, from Wagner to Mahler. The main themes might appear to be Love (Liszt Liebestraum No. 3) and Death (Tristan x 2), but Levit wants us also to expreience night and its alternative states:
Night has so many faces.  It can signal a place of refuge or the loss of control, it signifies love and death, and it is the place where we feel our deepest, most paranoid fears.  The Adagio from Mahler's Tenth Symphony contains a famous outburst of pain in the form of a dissonant chord, and Wagner's Tristan und Isolde is all about a kind of emotional nuclear meltdown.  All of the piece's essential actions take place at night.  In his reminiscences, Hans Werner Henze likewise recalled his work on Tristan as a time of nightmares and of dreamlike hallucinations.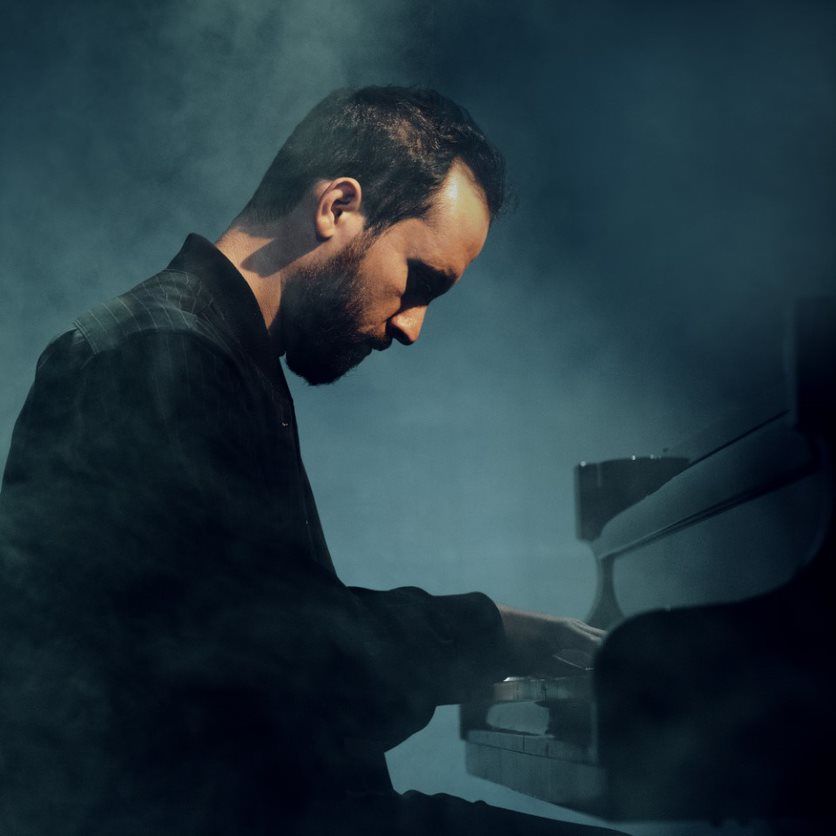 The Liszt Liebestraum in A♭major indeed receives a dream of a performance: Levit's tone is golden and intimate. We  have met Hans Werner Henze's Tristan before, in this post which includes a YouTube of the composer conducting the piece, with pianist Homero Francesch. The piece was described by the composer as a set of "Preludes for piano, tape and orchestra". Levit is more sensitive than Francesch, and the Leipzig Gewandhaus Orchestra under Franz Welser-Möst. Thsi was taken down during concerts given in Leipzig in November 2019.
Sony's documentation explains Henze's Tristan really rather well:
Henze's engagement with the theme of Tristan stemmed originally from his plans to write a ballet for the choreographer John Cranko.  He had already prepared three tapes with Peter Zinovieff, a sound engineer who was one of the pioneers of electronic music in London, where his work had a huge influence on the pop music of that period, notably on Pink Floyd.  Among the pieces that can be identified in these tapes are polyphonic works from the Renaissance, excerpts from the Funeral March from Chopin's Second Piano Sonata and the Prelude to Act Three of Wagner's Tristan und Isolde.  Henze then wrote the virtuosic orchestral parts on the basis of the electronic tracks.  He had already begun an initial Prelude for piano solo and to this he now added two more preludes, so that the work finally grew to a total of six movements.  The month of September 1973 witnessed a bloody military coup in Chile. W. H. Auden, a poet whom Henze had greatly admired, died in Vienna.  The following month one of the composer's closest friends, Ingeborg Bachmann, died from the burns that she had suffered in a fire. Henze was plunged into a deep psychological crisis. He finally completed Tristan in Venice, where Wagner had died in 1883.
The expressive writing of the Lament and the Expressionist writing of the Prelude and Variations show perfectly why Levit is the finest later-day exponent of this piece. In understanding not only Henze's harmonies but his melodic shapes also, the piece emerges as utterly convincing. That Prelude and Variations includes the Brahms First Symphony opening, perhaps less disruptive and shocking here than in the composer's own recording.
The addition of a child's voice in the Epilogue (along with its intimations of Tristan Act III) is emotionally crushing. This is a remarkable performance of a remarkable piece - the sheer expressivity of the harmonies in the Epilogue seem the perfact summation of the work, and theLeipzig Gewandhaus Orchestra plays with utter control (particularly the ultra-high strings).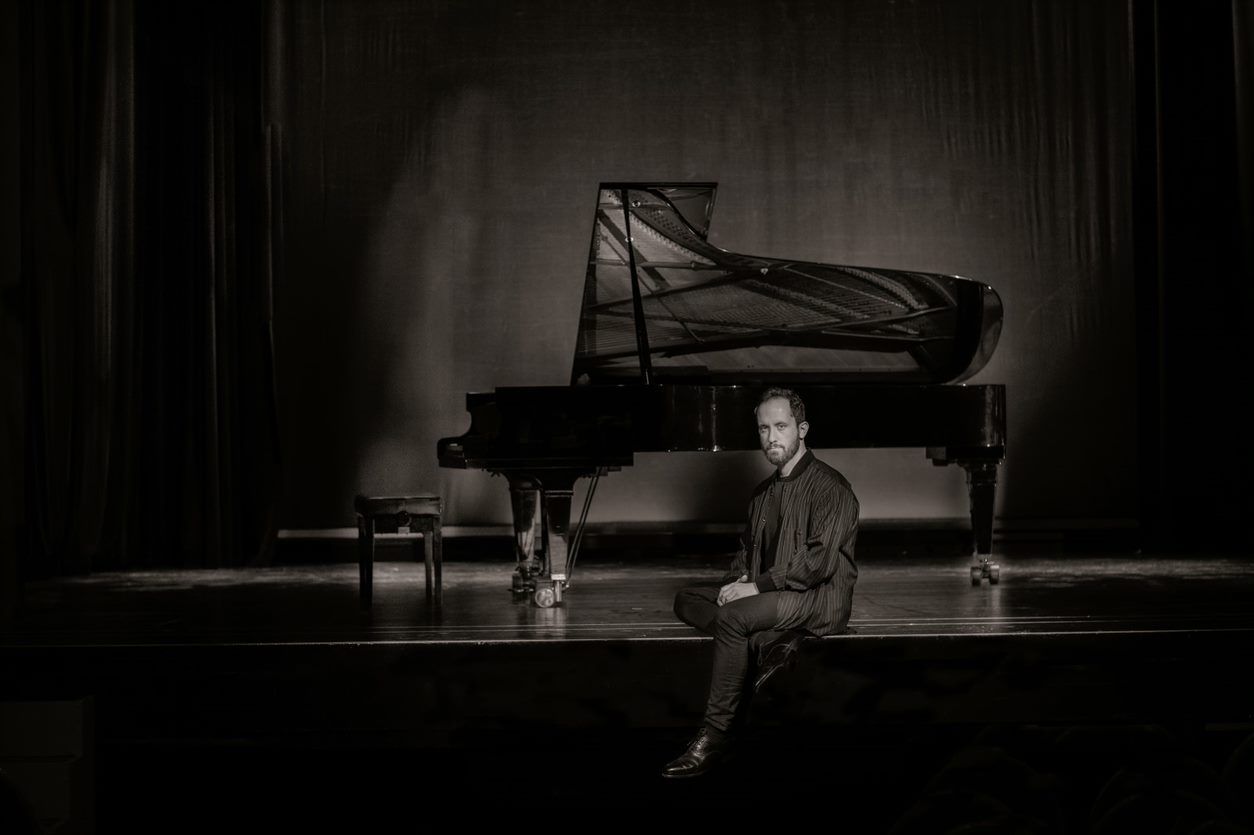 Zoltán Kocsis, no mean pianist in his own right (those Bartók recordings!), arranged the Tristan Prelude for solo piano, and Levit gives a magnificent reading - we almost expect the Wagner/Liszt Liebestod immediately after! Instead, we move straight to this,  the first movement of Mahler's Tenth Symphony. Follow the link to the YouTube video - it is half and hour long and Levit creates miracles. Mahler's lines are not only long and legato, but hugely disjunct, and Levit makes complete legato sense of the music.
There is a palpable sense of despair here:  in late July 1910, when Mahler was working on the opening movement of his Tenth Symphony, he discovered that his wife was having an affair with the architect Walter Gropius.  He almost suffered a total mental breakdown but he believed Alma when she assured him that she would never leave him and so he continued his work on the score in Toblach.  At the end of this extended movement he incorporated an extremely dissonant nine-note chord throughout which the trumpet sustains the note A, a searing moment in any orchestral performance, made possible because of the sustaining power of the instrument.  Ronald Stevenson's arrangement is positively magisterial - and reminds us of Levit's devotion to the music of Stephenson (Levit's wonderful recording of the Passacaglia on DSCH a case in point).
Finally,  Harmonies du soir, the eleventh of Liszt's twelve Études d'exécution transcendante, and some sense of reconciliation, gloriously sustained, warm, heart-based, consoling, then positively ecstatic.
A terrific release - emotionally demanding, for sure, but I for one would not have it any other way.