Hope amid Tears: Beethoven Cellos Sonatas from cellists Yo-Yo Ma and Ailbhe McDonagh
Two vibrant, complementary recordings of Beethoven Cello Sonatas ...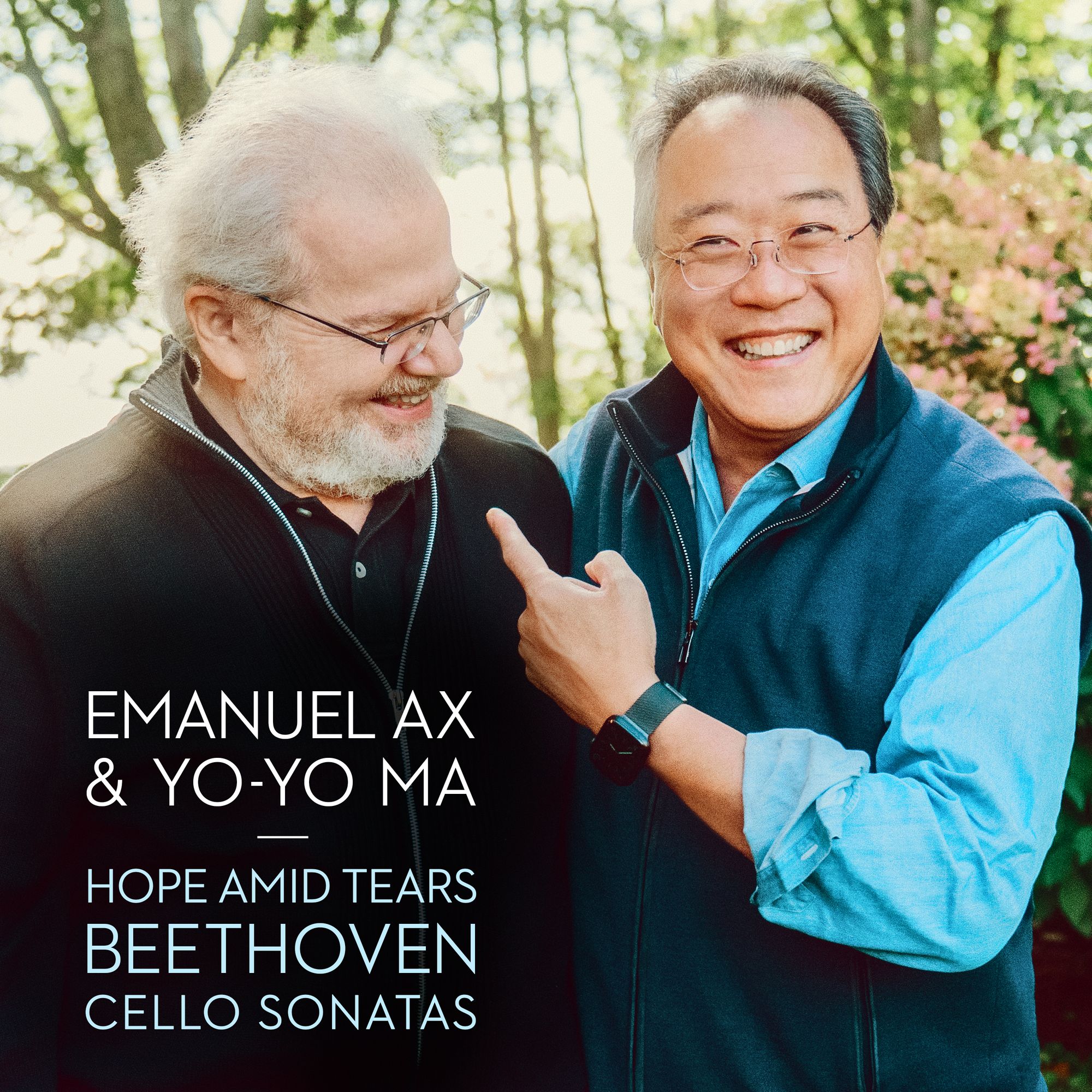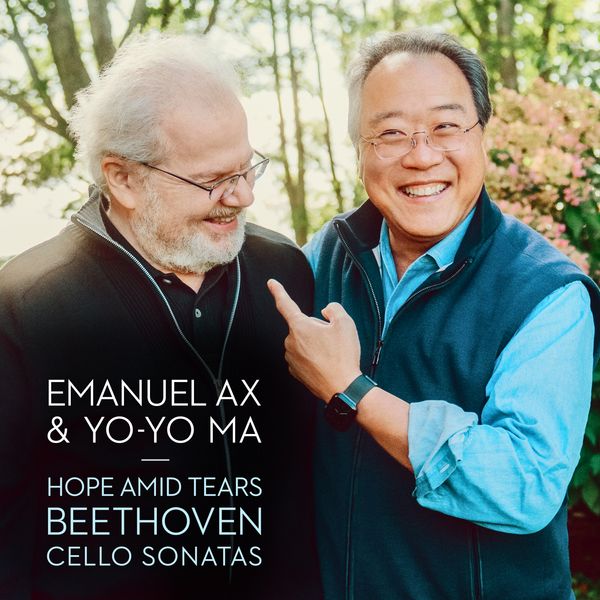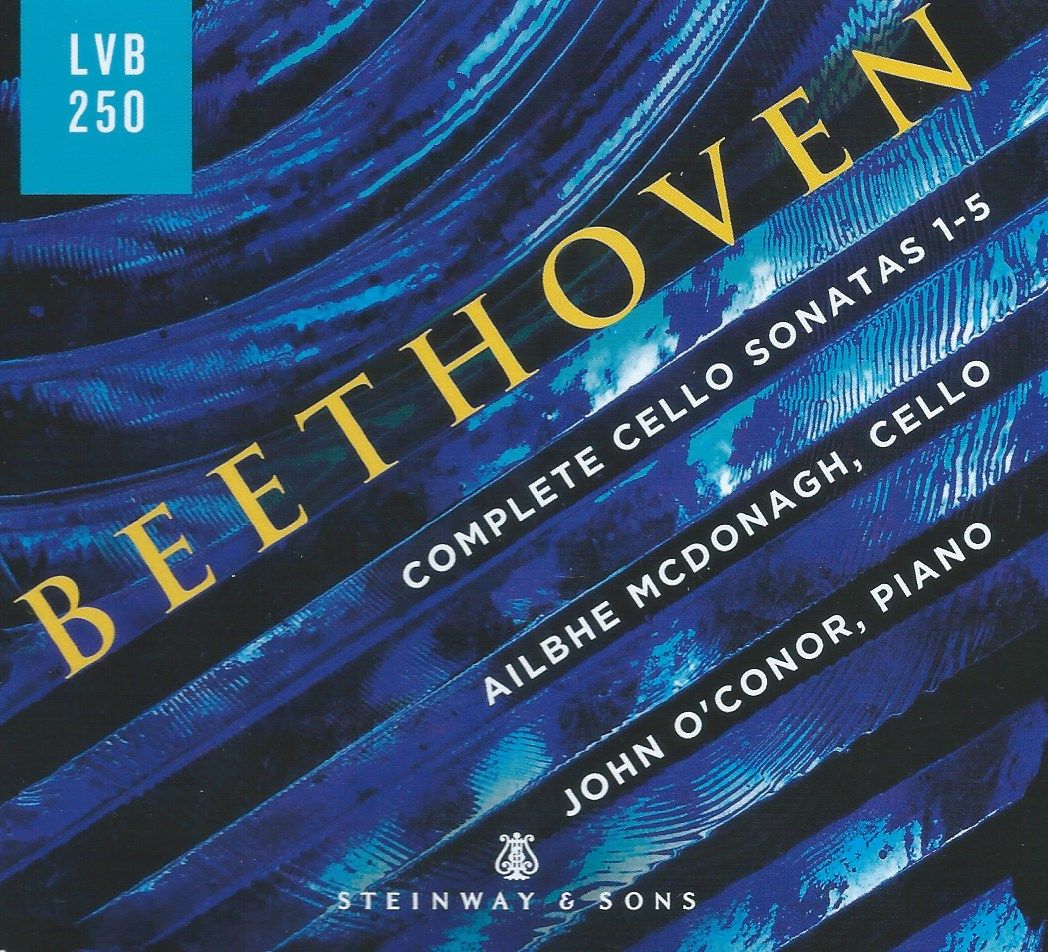 Like buses, sets of Beethoven Cello Sonatas obviously come two at a time.  And what wonderfully complementary sets these are! It's mportant to note that the Ma/Ax set is three discs and includes a disc of variations; the McDonagh/O'Conor is two and presents the five Sonatas with no additions.
The set by Yo-Yo Ma and Emmanuel Ax was released on June 4. The disc title, "hope amid tears," apposite in these times, comes from an apocryphal story that in 1809 Beethoven sent a copy of the Third Cello Sonata to his friend Ignaz von Gleichenstein with the note "Inter lacrimas et luctum" (amid tears and grief) - the cause of strife then was a Vienna embroiled in the Napoleonic Wars. As Emanuel Ax has said:
When we look to music to give us hope for the future, to believe that we can survive and do good, it is invariably to Beethoven's. His mastery of musical craft was second to none, of course, but it is his indomitable spirit on the face of personal tragedy that makes him unique. In this period of world-wide unease, grief, and suffering, it us perhaps fitting that we are celebrating the 250th birthday of the composer who represents what is best in humanity.
This is of course Ma and Ax's second traversal of the Beethoven Sonatas (the previous one, in 1987, won the pair their second Grammy). This is music both of them have lived with for decades. The command heard in the Molto sostenuto opening of the first movement of the F major, Op. 5/1 is remarkable; this is chamber music of the very first order (follow link for the YouTube of this).  
That said, there is a real freshness to Ailbhe McDonagh and John O'Conor in this expansive movement:
Both of the Op. 5 Sonatas celebrate expansiveness and experimentation, as if Beethoven were reveling in the cello/piano combination. The slow introduction to the G minor, Op. 5/2 is if anything even more profound than that of its bedfellow, and Yo-Yo Ma's cello sings beautifully:
There is so much character in Ma and Ax's performance one can almost hear the fun they are having in the act of communicating, both with each other and with the listening audience. Again, McDonagh and O'Conor are lighter on their feet, a complementary take that itself includes much joy:
That light touch suits their finale well, too.
When we come to the Op. 69 Cello Sonata in A, the best-known of the set, Ma and Ax really come into their own. The natural unfolding of the first movement is glorious, a faultless rendition that is clearly the fruit of a lifetime's work. McDonagh and O'Conor seem to me even more penetrative to Beethoven's deepest secrets in the opening, but they are less dynamic overall:
... and here's Ma and Ax; the end of their movement is absolutely spell-binding. And yet, it is McDonagh and O'Conor, with their fleet feet, that captivate more in the second movement Allegro molto (this Sonata, like the Fifth, has three movements):
The last two Sonatas date from  later: they were composed in 1815 (Op. 102) and there was a seven year gap between Sonatas Nos. 3 and 4. While still some way from the late period intensity of the late String Quartets, there is a mastery here that cannot be denied. The grandeur Ma and Ax find in Op. 102/1 first movement is magnificent; their second movement is a phenomenal stretch of insight meets virtuosity.
That said, Ailbhe and O'Conor take the opening of Op. 102/1 to whispered heights, and again later there is a most appealing sense of two-as-one. They also find more buoyant, almost dancing, rhythms:
The final Sonata is a true masterpiece. Here, it is Ma and Ax that triumph, their mastery complete. Listen to the first movement, in which every nuance is considered and in total accord with the interpretation's structural integrity.
Before we go on tot the third disc on the Ax/Ma set, here's the atmospheric trailer for the Steinway & Sons set:
The final disc on the Sony set might well be the clincher, if clincher is needed. Three delicious sets of variations: Seven Variations on "Bei Männern" from Mozart's Die Zauberflöte, Twelve Variations on a theme from Handel's Judas Maccabeus and the Twelve Variatiosns on "Ein Mädchen oder Weibchen," again from Die Zauberflöte. Now this is two friends enjoying the sheer gift of music. I particularly enjoy the sense of dignity to the Judas Maccabeus variations.
Relevant websites: