Henze from Vienna
One of Naxos' finest ... a celebration of the lyrical side of Hans Werner Henze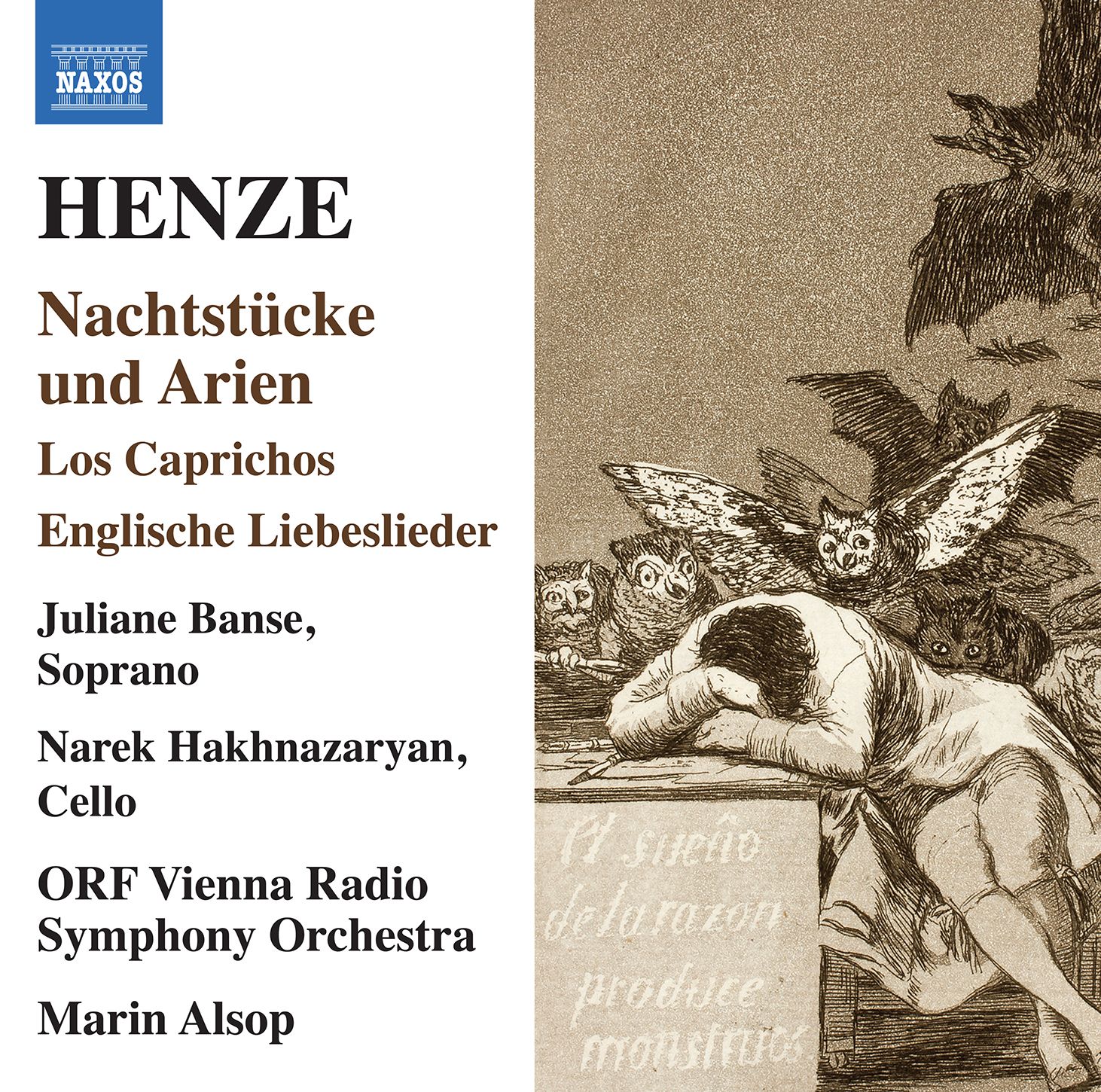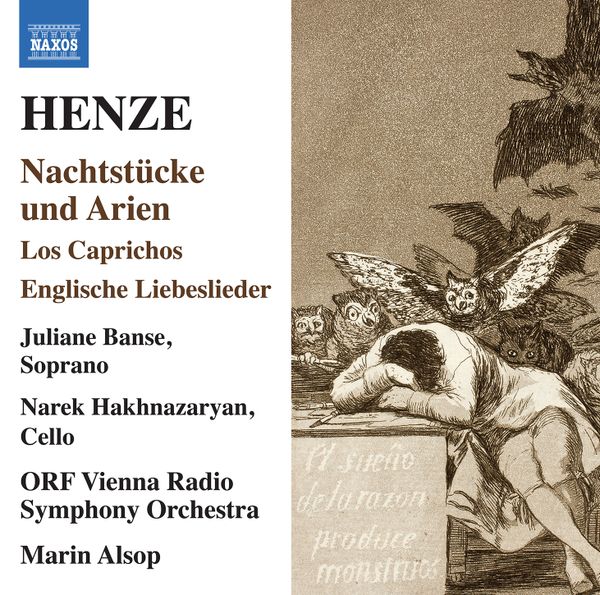 Released this very day (January 13, 2022), this Naxos disc is a celebration of the lyrical side of Hans Werner Henze. Here on Classical Explorer, we previously met two of his pieces in this post: Tristan and Der Prinz von Homburg. On that occasion, then, the modernism of Tristan against opera (a form much loved by Henze); here, a more gentle 67 minutes.
Here's Naxos' trailer for this release:
The soprano Julianne Banse is an astonishing singer, as anyone who has heard her volume of Schumann Songs in the Hyperion series with Graham Johnson can attest - it really is a remarkable record. German-born (Tettnung) and Swiss-raised, Banse studied with the great Brigitte Fassbaender. Her voice is of exquisite beauty, her musical intelligence faultless.
Nachtstucke und  Arien (Night Pieces and Arias, 1957)  sets texts by Ingeborg Bachmann (1926-73). This piece represented his departure from twelve-note serialism. Listening to the  orchestrtal first Nachtstück, it's hard not to hear the shadow of Alban Berg. This is some four years after Henze's move to Italy in 1953, and lyricism is certainly an integral part of his music. This is the piece that caused those arch-midernists Luigi Nono, Pierre Boulez and Karlheinz Stockhausen to walk of the Donaueschiungen premiere. The vocal line for the first aria, "Wohin wir uns wenden im Gewitter der Rosen" (Wherever we turn in the storm of roses) is supremely expressive - and nowhere near as disjunct as the lines favoured by the three Darmstadt composers listed above. With Banse on her finest form and Alsop finding the most delicate textures in the score, the effect is mesmerising  From the start, the music is at once arresting and soulful:
I mentioned Der Prinz von Homburg earlier in this post - Brachmann was its librettist. And how sensitive is Alsop's response in the purely orchestral  "Nachtstück II" - she is chief conductor of the ORF Vienna Radio Symphony Orchestra, and their rapport positively glows; producer Erich Hofmann ensures the recording allows all the detail through clearly.
Brachmann's imagery is truly beautiful in the second aria, "Mit schlaftrunkenen Vögeln" (with birds drunk with sleep), and Henze's music reacts in kind, which leaves the visceral climax to be truly shocking, both from Banse (high up in her register, surely marked at least fortissimo) and the white-hot orchestra.
The 1963 piece Los Caprichos (orchestrated 1967) is a fantasia for orchestra of some 17 minutes duration divived into nine titled movements. Each of the movement titles refers selected paintings from Goya's titular set of 1799 (Goya painted 80!). Comments on Spanish society, they are barbed and often disturbing: follow this link and scroll down to see thimbnails of them all. Henze organises his set as theme and variations, a masterly, wide-ranging piece that carries a dark undercurrent that surely mirrors Goya's work. That undercurrent sometimes surfaces as barely-contained frenzy, and Alsop offers a masterclass in how to present just that while maintaining 100% accuracy. Here's the fifth movement,"Sie sagt ja und reicht ihre Hand dem ersten, der kommt - ":
Finally, the Englische Liebeslieder (English Love Songs, 1984/5). Despite what one might think from the title, it's for cello and orchestra, but is inspired by poets from Shakepeare to Joyce (such an idea is not a million miles away from the composer's idea of "imaginary theatre," found in such pieces as the glorious Le Spectre de la rose; Tristan also carried that appellation) . The cellist here is the young Armenian Narek Hakhnazaryan, who won Gold Medal at the XIV International Tchaikovsky Competition in 2011, aged 22. He has performed at the Proms (in 2016, Haydn's C-Major Cello Concerto with the Ulster Orchestra under Rafael Payare). Its a complex but infinitely rewarding work. Here's the second movement, just marked as cortchet (quarter-note) = 72:
There is no doubting that expressivity is at the heart of all of the music on this disc. Hakhnazaryan has a most appealing sound, never ugly, and plays with not only great legato but also a most appealing light touch.
It is difficult to know what he highlight is on this disc - all theee pieces represent Henze at his brightest. It is absolutely brilliant that Naxos has persuaded Ivan Moody to provide the booklet notes for this release: he is one of the finest writers on music (with a huge repertoire).
One of Naxos' finest!