George Walker: Piano Sonatas
The music of American composer George Theophilus Walker (1922-2008) has been gaining some tracktion in recent years, and for good reason, as this superbly recorded and played disc shows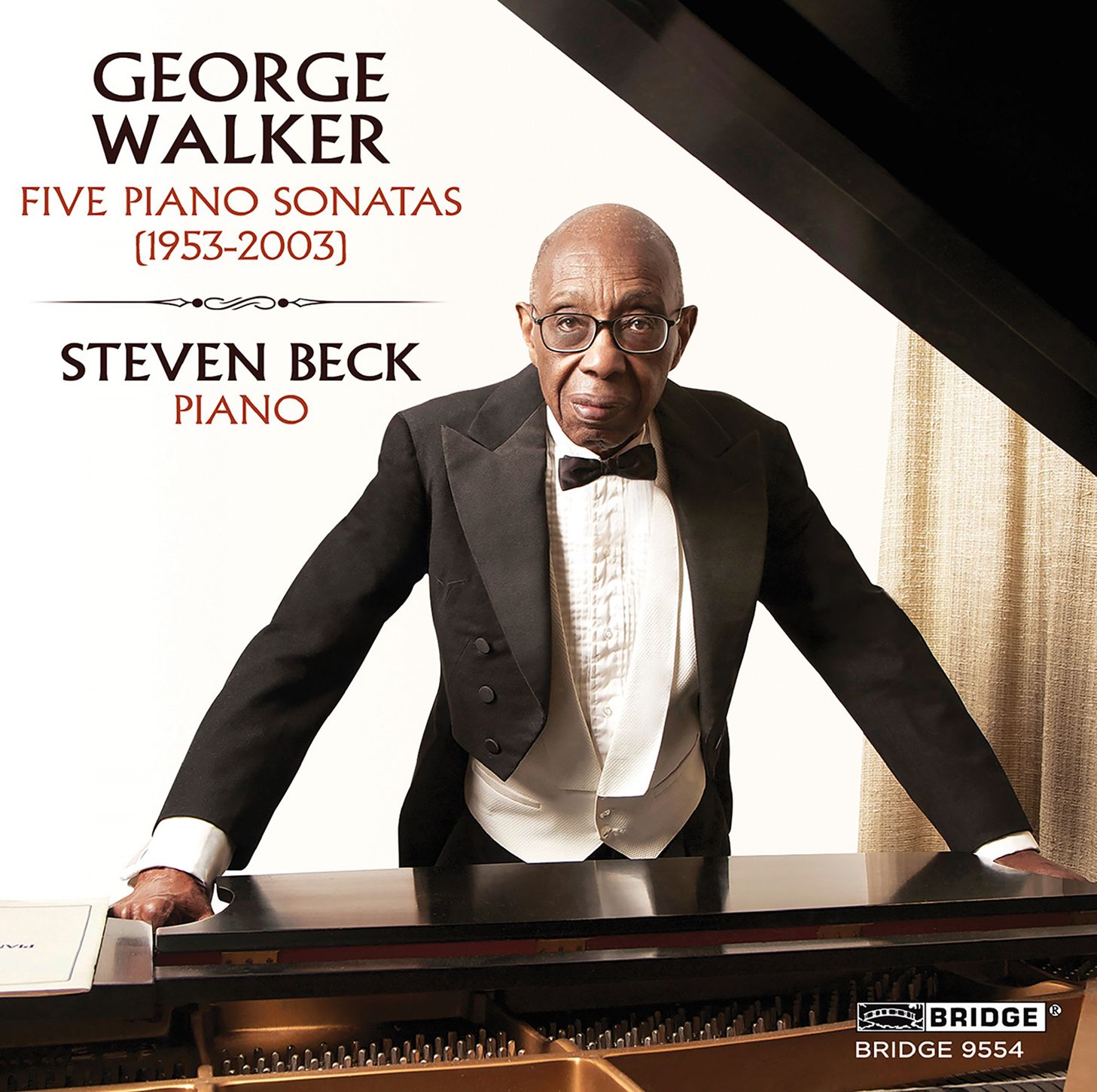 As I'm travelling in Europe this week there will be a coule of repostings - an opportunity for some readers to re-experience this music, or for others to discover it for the first time!
The music of American composer George Theophilus Walker (1922-2008) has been gaining some tracktion in recent years, and for good reason, as this superbly recorded and played disc shows.
It is great to have all five piano sonatas neatly in one place: the date range here is 1953 to 2003.
George Walker was the first black person to be awarded a Pulitzer Prize in Music; he studied with the great Nadia Boulanger and was himself a fine pianist - at the Curtis Institute, he had lessons with Rusolf Serkin; and for a nice bit of congruence, the present pianist, Steven Back, studied at Curtis with the next generation of Serkins, Peter.
The booklet to this release provides much more information and is available free as an Amazon download (the second link at the end of this post before the Spotify).
Interesting to hear quartally-based harmonies (harmonies based on fourths rather than the more conventionally tonal thirds) in the fluent yet abrasive First Sonata's first movement (1964, revised 1991):
The second movement is a theme with six variations, based on the Kentucky folk melody "O Bury Me Beneath The Willow". Walker's imagination is brilliant: as soon as the first variation, the music is miraculously transformed:
The composer himself recorded this sonata (Albany), The piece shares with Barber an ability to meld traditional harmonies with spiky dissonances – Beck's toccata finale seems to make this clear in a fabulously fastidious performance:
The Second Sonata (1956) opens with a Theme and Variations, quirky, Prokofiev-spiky, with a slip of a finale that offers a modicum of tranquillity. Dating from 19556, all four movements are tiny. Here's that finale:
The Third Sonata (19975, revised 1996) begins with a restless movement of post-Schoenbergan beauty ("Fantoms") before "Bell" presents a single chord repeated 17 times with different durations/dynamics. Don't panic: this isn't like that Stockhausen Klavierstück (No. IX, which begins with 140 - count 'em! - repetitions of the same chord; a performance is here by Daniele Pollini, son of Maurizio!). We're very much in Walker's own world when it comes to the Third Sonata, though:
The two-movement Fourth Sonata's opening is hewn from granite here. We hear Walker's most uncompromising voice, softened (slightly) by the registrally open spaces of the second movement (another quotation: "Sometimes I feel like a motherless child") in this 1984 composition. Here are the two movements, one after the other, Maestoso then Tranquillo:
Written when 80, the Fifth Sonata is both knotty and exhilarating. It is certainly concise: less than five minutes and in one movement:
Beck's playing is marvellously alive throughout. A gem of a disc.