Es war einmal ... the fairytale magic of Zemlinsky
"Es war einmal" is the perfect place to start one's explorations of Zemlinsky's operas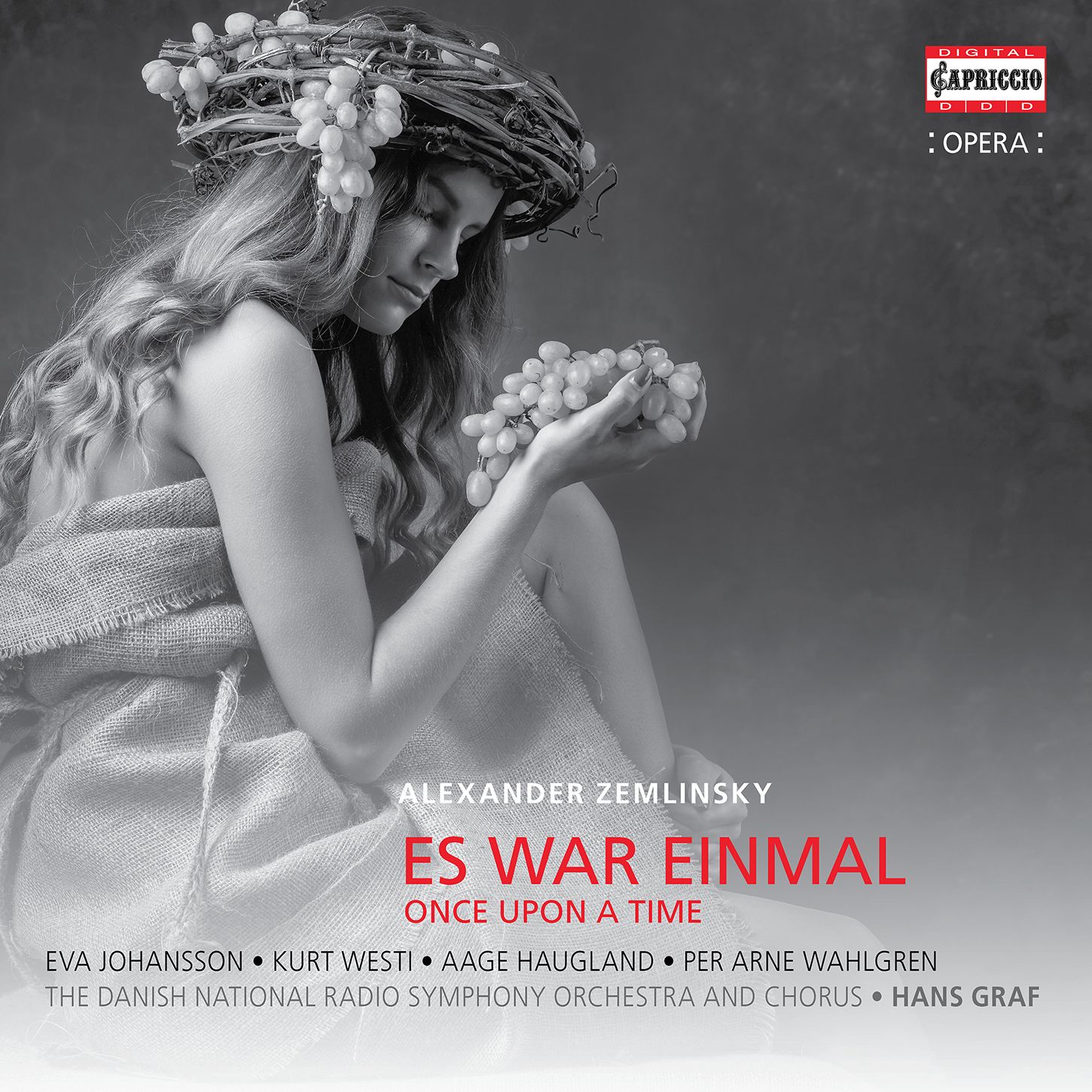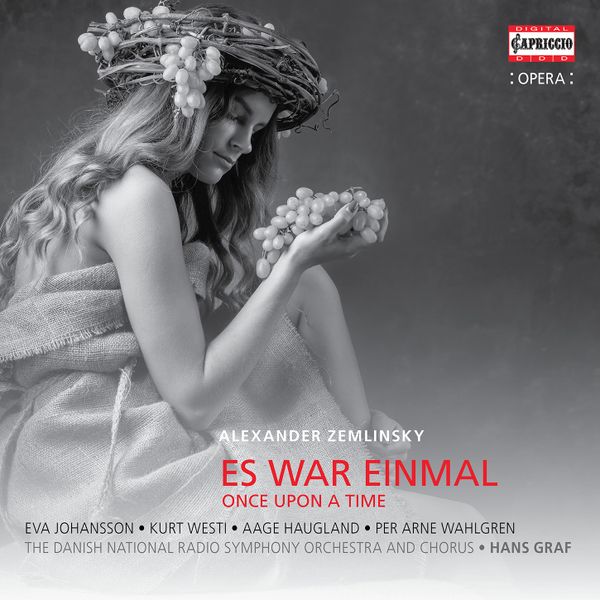 So, who was Alexander von Zemlinsky? Born in Vienna in 1871, as a composer he won the support of both Johannes Brahms and Gustav Mahler, although he is best known perhaps for being Schoenberg's brother-in-law. His music is emphatically late (very late) Romantic. His super-saturated, glorious Lyric Symphony has many points of contact with Mahler's Das Lied von der Erde; his string quartets are highly regarded in musical circles, and rightly so.
My second experience of Zemlinsky opera live was with this very opera, Es war einmal ... conducted by Sir Andrew Davis (October 6, 1999: over 20 years ago!). You can see my review here: in it I reference a performance on Capriccio by Hans Graf - and here it is again, handsomely and rather beautifully repackaged in slipcase and heard in its "2021 remastering" to celebrate Zemlinsky's 150th birthday. My first experience of Zemlinsky was a double-bill of Der Zwerg (The Dwarf) and Der Geburtstag der Infantin (The Birthday of the Infanta) at the Royal Opera, seen from the Upper Slips - the only cast member I can remember is Kenneth Riegel ...
Gstav Mahler had a big say in Es war einmal, only Zemlinsky's second opera. Mahler was director of the Vienna Hofoper, and advised Zemlinsky on the score and the libretto. The piece is a magnificent example of fairytale opera, a genre which of course has inspired great operas such as Massenet Cendrillon (and, on the same subject, Rossini's La Cenerentola), Janáček (Vixen), and so on. Mahler conducted the first performance on January 22, 1900. Everyone highlights the premiere (naturally enough), but interesting to note that the 1912 Mannheim production was conducted by one Artur Bodanzky, who was to go on to great success at the Met in New York (including some very significant Wagenr performances).
The story is based on a Hans Christian Andersen story, A Princess rejects a suitor. Disguised as a gipsy, the rejected lover returns, this time capturing her heart while also extricating her from the sheltered environs of her palace. Just as in Mahler's Das Lied von der Erde, an original (there original Chinese poetry) comes through a filter (tehre, Hans Bethge). Here, Danish playwright Holger Drachmann's play was translated into German by Marie von Borch which was in turn converted into a libretto by Maximilian Singer.
The music requires a conductor who can bring out its passion whilw still projecting the detail in the score. Graf is perfect (as he had been for the Rachmaninov disc we looked at earlier this week). Voices are forward in the recorded balance, but not so much so we can't lend an ear to the delights going on there. If one detects a freshness to the performance, that might be that this was the first complete recording of the piece.
The soprano Eva Johansson is radiant as the Princess, while Kurt Westi is a fine, strong Prince. Listen to Johansson in brilliant form here, in the second act "We weilt er so lang?":
...and we can get a flavour of Kurt Westl's talents as a strong tenor with Heldentenorisch tendencies in the very first scene, "Ja, wie Appolos Rosse entglühn" (Guido Paevatalu is the low voice here, as "Ein Schweizer"):
We are lucky to be able to compare two exellent versions of the Prelude here. Another Zemlnsky specialist is James Conlon (like Graf, under-rated by the media: a Liszt Faust Symphony with the Hallé and tenor John Aler in the 1980s at the Free Trade Hall in Manchester was left an indelible impression - it was also broadcast by Radio 3 in a delayed live broadcast).
Here is Conlon's Prelude:
... and here's Graf with the Danish National Radio Symphony Orchestra:
Both conductors show great attention to orchestral detail. With Graf, we hear that throughout the opera. Despite this being a studio recording made at Danish Radio, Graf still amanges to capture some of the excitement of the orchestra pit. Listen to the hustle and bustle of the act One Intermezzo:
Graf captures Zemlinsky's emotional shadings perfectly; although a fairy tale, Graf realises that dark fairy tale is very much a real thing, and it's right here in Zemlinsky's writing. Listen to the magic of the end of act one, from "Wenn's da drinnen brodelt und brummt". to the end (so two tracks: that nine-minute one and, if you click on the next one straight after, you catch the end of the first act, around an extra five minutes). And how Westi soars here; plus there is the chance to hear the excellent Danish Radio Symphony Chorus, who never put a foot wrong throughout this recording:
Es war einmal is the perfect place to start one's explorations of Zemlinsky's operas. The good news is that this is part of a series of goodies; we may well pick up one or two of them as we go along in 2022!:
Zemlinsky: Der Kreidekreis
Zemlinsky: Der Traumgörge
Schreker: Der Schatzgräber
Schreker: Der Ferne Klang
Schmidt: Notre Dame
Nessler: Der Trompeter von Säckingen
Marschner: Der Vampyr
Zemlinsky: König Kandaules
Busoni: Turandot / Arleccino
... and finally, as a markedly substantial bonus, here is a complete (sound only) performance of the opera from the State Opera in Prague conducted by the Zemlinsky specialist Anthony Beaumont. Cast includes Maria Tkadlčíková as the Princess,  Oleg Korotkov as the King, Oldřích Kříž as Kaspar and the Prince is sung by Klaus Florian Vogt. What an age that we live in that we can enjoy such riches at our fingertips (Spotify links below for the Graf, as is the Amazon purchase link).