Edward German's 'Norwich' Symphony
Edward German's "Norwich" Symphony is a work of noble grandeur and eloquence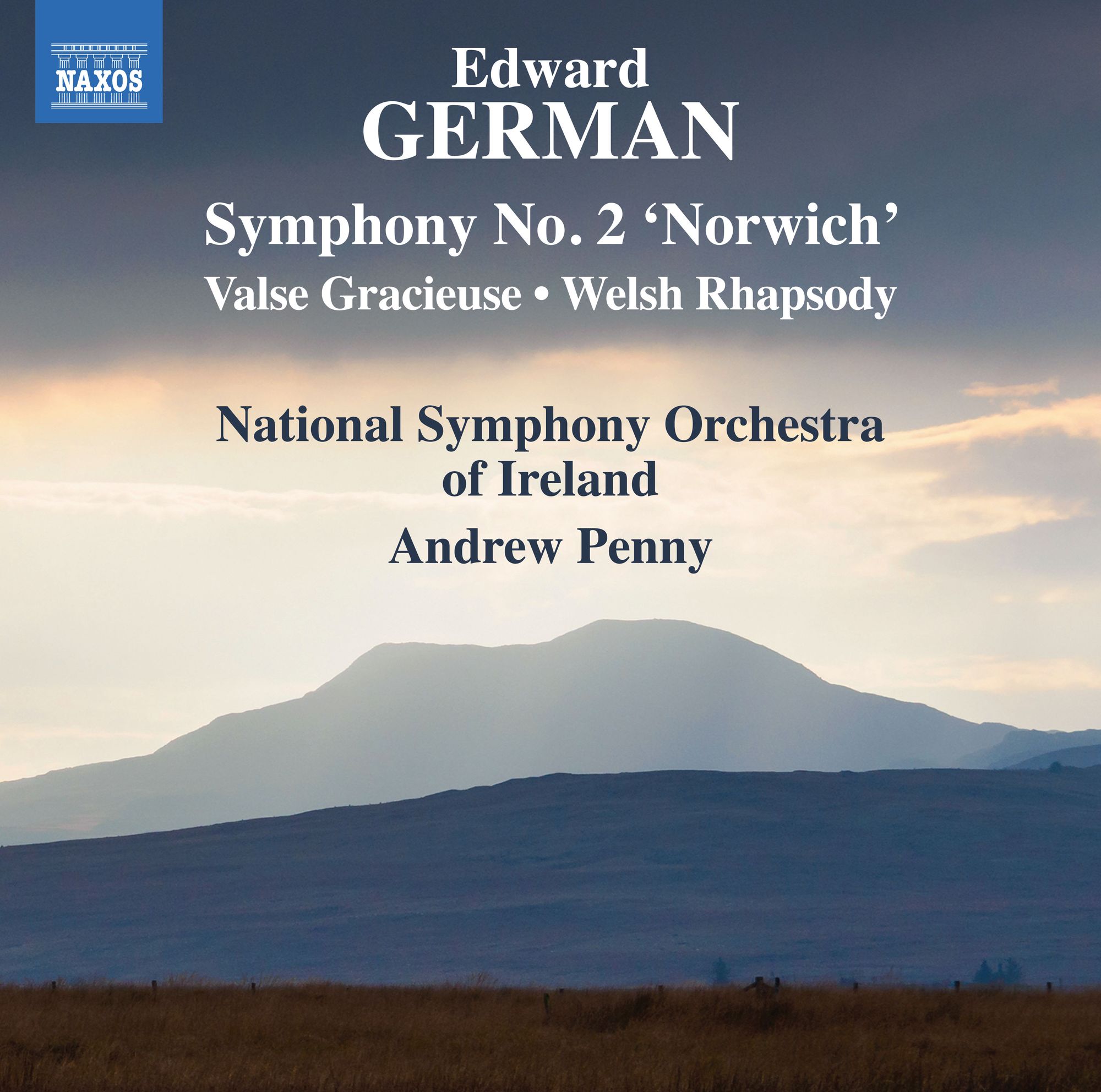 Best known these days (if at all) for his operetta Merrie England, Edward German (1862-1936) was once highly respected. Sir Arthur Sullivan once famously said of German that he was "the one man to follow me who has genius". He also wrote operas on Nell Gywn and Tom Jones. A performance of Tom Jones (written in 1907) from the Royal Northern College of Music in Manchester conducted by David Russell Hulme has been released on Naxos.
First released on Marco Polo in 1995 and recorded in March 1994 in Dublin's National Concert Hall, this is a significant recording of a major English symphony that has somehow passed under the radar. With the increased availability (and more pocket-friendly price) of Naxos, one hopes uptake is greater. German's Second was written while teh composer was teaching at London's Royal Academy of Music, and it remains a major achievement, if a major achievemnt still awaiting acknowledgement. Let's hope this reissue goes at least some way to correcting that.
The Second Symphony begins in grandiose, brass-drenched fashion. Although first performed in 1893, the piece was not published (by Novello) until 1931; German created a two-piano arrangement in  1899. Adverse critical receptio from George Bernard Shaw seems to have impacted the piece's trajectory, which is a shame. Contrasts in the first movement are well-drawn, especially when the contrasting themes have so much love lavished on them as here. Penny marshalls his forces, teh excellent National Symphony Orchestra of Ireland, with total command, creating a real sense of symphonic canvas in the extended first movement:
Penny brings a sense of almost Elgarian grandeur while maintaining great discipline from his players, and allowing for great textural clarity (so while the brass might dominate, one can hear all the micro-detail around them from strings amd woodwind).
The slow moveent is an "Andante con moto (sostenuto)". Harmonically, this is fascinating and indeed spohisticated. The oboe solo seems a touch repressed (which may have been a mxing issue?)  but there is no doubting, in my mind at least, this is a movement of pure genius:
The Allegro scherzando is as light as one moght expect, both musically and in this performance, but is blessed with an expansive Trio that makes equal effect. Penny's Irish orchestra is on top, sparkling form here, and just listen to how the music suddenly expands into heart-on-sleeve lyricism:
As to the finale, after a brass chorale a fast theme is marked to be played "in the Hungarian manner". It is all tremendous fun, but it is all symphonically paced, also:
---
Of great appeal is the Valse gracieuse of 1895, heard in a revision made around 1915. The melodies are suave, and occasionally French-tinged. This is a fine performance, neat and tidy but also with a palpable freshness to it. The uper strings can feel a touch scrawny, but the overall impression is very fine indeed:
The Valse gracieuse originated in a Symphonic Suite in D-Minor, commissioned for the Leeds Festival (hence that work's alternative title, The Leeds Suite). The piece breezes by, its snding deliciously done. A pity we can't have the whole suite - the slow movement apparently features a solo saxophone!.
The dark cloud that opens the Welsh Rhapsody (1904) could hardly be more different. Written for the 1904 Cardiff Music Festival, Although cast in one, nearly 20-minute movement, the work is actually in four defined sctipons, each of which uses a Welsh folk melody or melodies:
I. Loudly Proclaim ('The Departure of the King') II. Hunting the Hare – Bells of Aberdovey III. David of the White Rock IV. Men of Harlech
It's a fair bet that most UK-based readers will be familiar at least with the last-nmed tune. But how delicious the "scherzo' (actually a tarantella: "Hunting the Hare") while the beautiful melody "David of the White Rock"  is the basis of the long-limbed slow movement. No wonder this has been one of German's most popular pieces:
Although not labelled as such, as you can see from the YouTube videos, the original was volume two of a series of orchestral works; the first volume included German's music for Shakespeare's Richard III, the 1919 Theme and Six Diversions,  and German's own take on The Seasons (1899): Marco Polo 8.223695.
---
This is what Classical Explorer is all about (or at least, a primary aspect fo ts activity) - finding and promoting lesser-known works eminently worth of our attention. Few works fit the bill as well as Edward German's "Norwich" Symphony, a work of noble grandeur and eloquence.