Songs of Comfort & Hope: Yo-Yo Ma and Kathryn Stott
A warm glow and a warm hug for these uncertain times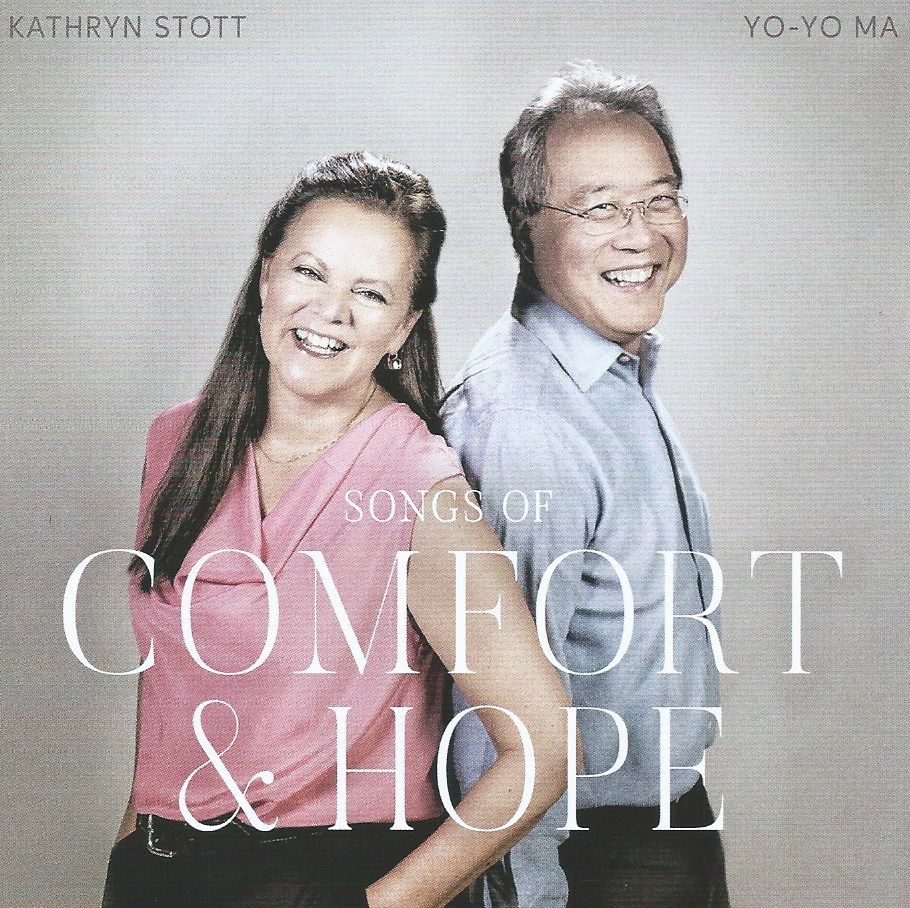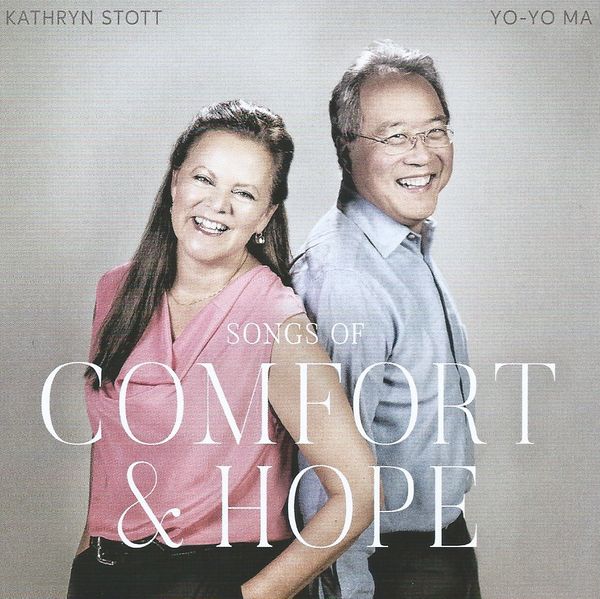 Comfort and hope are much needed at a time of epidemiological stress; although since this was recorded, the advent of the various vaccines has certainly brought hope to many. Music has sustained many through this difficult time, and the established partnership of Ma and Stott offers musicianship of the highest level, in some of the best-knwon and best-loved songs in arrangements for cello and piano. No glitz, no glamour, just heartfelt music making that offers a warm glow and a warm hug for these uncertain times in a disc that follows on from their previous collaboration, Songs from the Arc of Life.
As Ma and Stott put it so beautifully in their brief introduction to this programme, "Songs are little time capsules of emotions". Listen to this lovely, held-breath Shenandoah for example:
... and it is surprising how the theme from the slow movement of the "New World" Symphony of Dvořák (Hovis!) sounds on cello and piano; not a million miles away in effect (or more proerly, emotional Affekt) from Londonderry Air:
From Moscow Nights to the hypnotic Rain Falling from the Roof by Wu Tong. this high-class release oozes beauty. Nowhere more so than a song from The Wizard of Oz in a brilliant arrangement by Tom Foster of Somewhere over the Rainbow:
I loved the poignant Fantasia on Waltzing Matilda by Harry Sdraulig; and how magically the theme of Scarborough Fair emerges on the piano in the next track.
This is more than a procession of standards: it houses discoveries as well as threading a string of pearls. Yo-Yo Ma's cello sings like it thinks it has a human voice; Kathryn Stott is, as always, incapable of an unmusical note. Together, they amplfy each other's strengths while enjoying telepathic rapport.  
The arrangements are uniformly excellent. This is one of my favourites, "Solveig's Song" from Grieg's music for the play Peer Gynt:
... and how impeccably French is Poulenc's Les Chemins d'Amour:
It is so tempting to excerpt the whole album. There isn't a single dud here in all 20 pieces and all 21 tracks (Graham Fitkin's astonishingly atmospheric arrangement of Amazing Grace bookends the disc, hence the numerical disjunction). Just before the postlude, Ma and Stott give us We'll meet again, the Vera Lynn standard. But not in a slushy, sentimental way; instead, it is delightful jazz that meets us (Stott particularly impressive in her "break," so beautifully light-fingered).
The World needs this music; it is impossible not to feel those two key words, comfort and hope, by the end of the album. This is medicine for tired souls in a CD jewel case.
Please note the Spotify playlist below is not limited to tracks from this album.