Classical Explorer meets composer Alexey Shor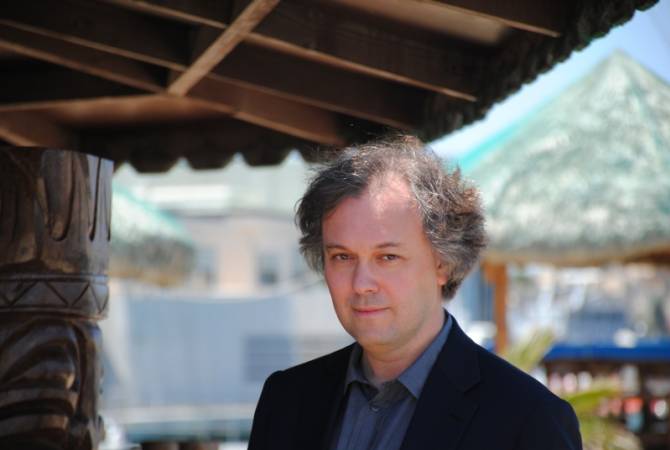 It's an exciting time for composer Alexey Shor. I personally first came across his music on a Delos release entitled Classical Music Stars in Malta in which four of his chamber pieces (Farewell Nocturne; Addio; King Matt the First; Coming of Age) shared disc space with music by Ilya Dimov, Khachaturian, Joseph Vella and the fabulous Handel/Halvorsen Passacaglia. Then, the superstar violinist Maxim Vengerov, no less, performed Shor's St. Elmo Barcarolle at the Barbican in January this year under the baton of a conductor who is a tireless champion of Shor's music, Sergey Smbatyan (review); and Vengerov's encore, after Bruch's First Violin Concerto and Ravel's Tzigane, was another work by Shor: the Elegy for violin and orchestra. Here, as the perfect musical introduction to this article, is that Vengerov Barbican performance of the St. Elmo Barcarolle :
Alexey Shor's music is to be featured  in the Armenian International Music Festival this year. I spoke to Mr Shor via Zoom, Shor in New York, myself in London. Of course, this is the way interviews tend to take place anyway in these coronavirus times: both of us were due in Armenia later this month for the Armenia International Music Festival, which as we shall see features his music. Neither of us will be physically present (webstreams will be reviewed by myself, however, on Seen and Heard International). We both expressed hope to be at the Malta International Music Festival in 2021, where Shor is Composer-in-Residence.
The route to music was not a traditional one for Shor. The link between music and maths is well-documented; and Shor began firmly with maths. "I was kind of a child prodigy as a little child," he says, "I had a clear talent for sciences, so the only thing that was in question was whether I would be a physicist or a mathematician. Music was nowhere in the picture. I was like a typical child prodigy, did maths Olympiads, did really well at that, then went to Moscow State University which at that time was an absolutely amazing place. You have to be exactly the right age, the right profession to appreciate what a special place that was." In contrast with, say, America, "the Soviet Union was different; everything was in Moscow, and everything was in Moscow State Uni. So as much as I hated the country, it was a totally amazing place to be studying maths. Then the Soviet Union started collapsing. I was born in Kiev, I ran away after Chernobyl blew up. Then the Soviet Union started collapsing and I went to grad school in the USA".
For a non-mathematician like myself, when I think of maths and music I think of Johann Sebastian Bach and Iannis Xenakis, or perhaps of Douglas Hofstadter's book Gödel, Escher, Bach. So it was natural to also wonder whether there was any point of contact between Shor's specialist field of study, Dynamical Systems, a theory that works with models of systems (from a ball in the air or water in a pipe to economic systems, using data to predict behaviour), and music in general, or specifically to his own music?.
"Not really, I know people associate music with maths, its mostly because of Bach but I find that Bach's interest is not really mathematics, more a sort of numerology. Mathematics is a much deeper science than a bunch of facts about how we can rearrange some numbers and get some cute little unexpected facts out of it. I think if Bach didn't have that interest, if he never wrote a crab canon or never encoded his name in his music, he would still have been the greatest composer who ever lived. So maths is a sort of side show. For me, at the stage of learning to write music, my experience as a mathematician was probably useful because we have to keep things very organised; in that sense there is similarity. But the main thing you need for both activities is inspiration, but I think inspiration for maths and inspiration for music are two very different things".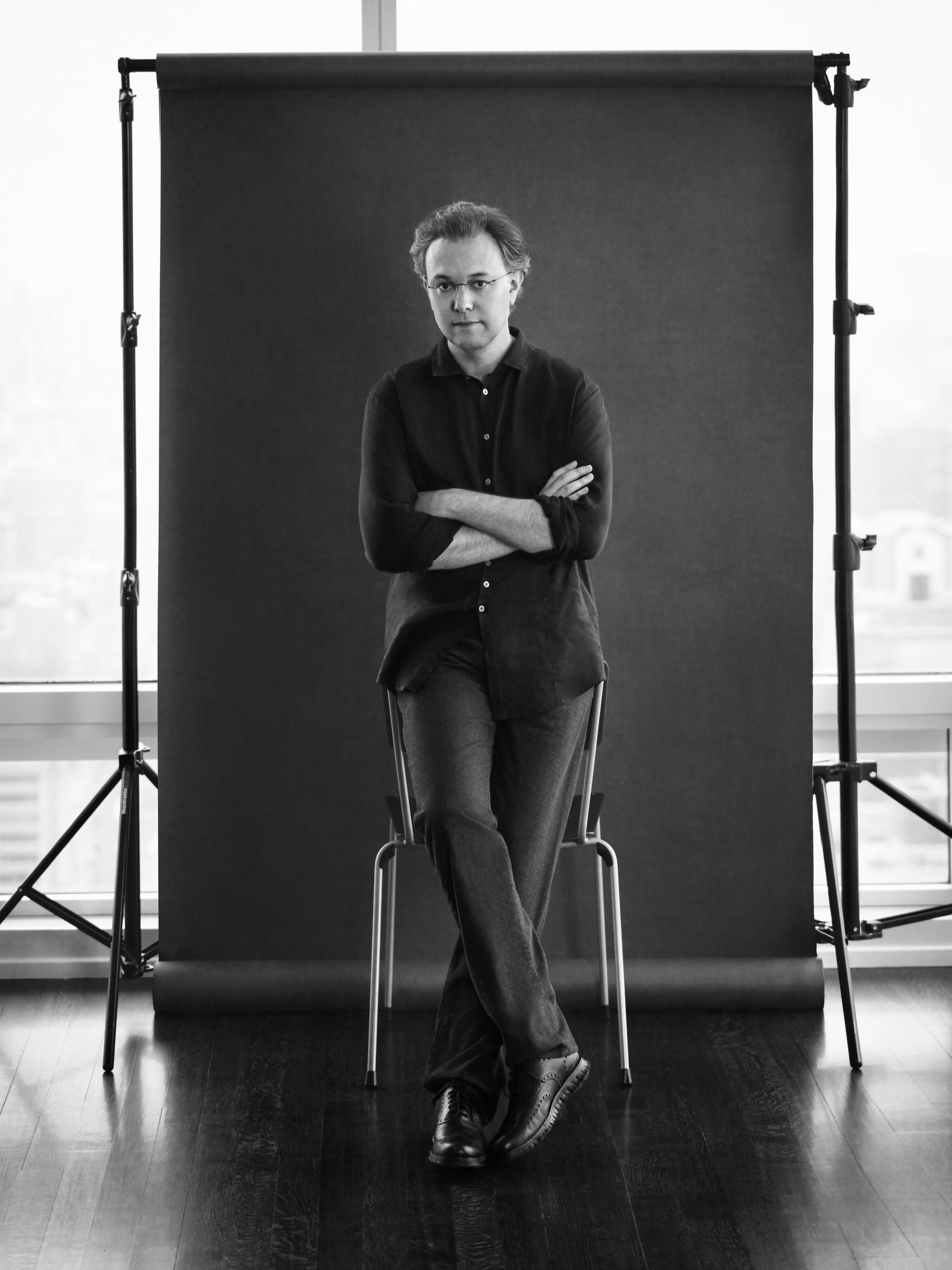 There had to be a point at which it all flipped from maths to music, a catalytic event or thought process that enabled that change. The agent for that change was the viola player David Aaron Carpenter, who was to go on to record three pieces by Shor (Seascapes, Two Songs for My Children and Well Tempered Chanson) on a Warner twofer along with works by Bartók, Walton and Dvořák (see purchase link below).
"It was a watershed event in my musical life because I had been writing music just for amusement for myself. I showed it to close family memories, but not even so much to friends. I didn't take it too seriously, and it was an amazing feeling for me that 'an hour ago this music didn't exist, now it exists'; I didn't question myself whether that music is any good. Anyone is familiar with the idea of enjoying something at the very beginning of doing it: if you pick up a sport, for the first two weeks you're in love with it. I was kind of in that state of mind. David Carpenter was a social friend and he didn't know I was doing any of that. One day he came to my house and saw some scores lying around and he picked it, up, read it and said 'this is really good music, who wrote it?'. Then I had to confess, and it went from there". The piece was "a bunch of variations on a Russian folksong. I think a folksong is joyful in and of itself; David just enjoyed the variety. It was extremely virtuosic, which he likes too because he's an amazing virtuoso himself. It was a crowd pleaser; he started playing it as an encore everywhere. That was around eight or so years ago".
Quite recently then!. In fact, remarkably recently given that Shor's music is now regularly played by the likes of Vengerov, Freddy Kempf and Denis Kozhukin, all major names in the industry. "Because of that meeting, I started taking my composition much more seriously. Before that I was reasonably proficient in writing variations on simple songs for the piano, or piano music that's probably good didactic material for 15 years olds. But I didn't have any bigger ambitions. Then David started playing it everywhere: very soon after that day he had a concert at Carnegie hall, and he was like 'I'm going to play it as an encore'. It was very surreal, and I thought that if he's taking it seriously, then I should take it seriously, too. I completely switched at that point, reading tons of books, on orchestration and so on . That's when I transitioned between amateur and professional". Any teachers? "Not really, I have some friends who are composers so I showed some of my compositions to them and they gave me pointers. The pointers I was usually looking for are not so much 'this is a mistake,' more like 'now about you read Rimsky-Korsakov's book on orchestration' . Those are valuable to me, because I memory's very good and I am a good reader … the Rimsky is an awesome book. You know Tchaikovsky wrote a book on harmony (Guide to the Practical Study of Harmony) and it's horrible. And Rimsky's book on orchestration is still the book on that subject." I do mention Walter Piston's books on harmony and orchestration. "Yes, I know all of them, great books".
So it was almost a fast-track process for him. Shor's harmonies are very approachable, the music always melodic and yet always very fresh and from the heart. "I am in love with older music, but I was born in the 21st century. I am not trying to write music of the 18th century, but pretty much all of my music and inspiration comes from 18th and 19th century. My hope is that I'm writing music that is tonal, melodic, makes sense harmonically and still has something of my own voice".
I cite a rather unlikely figure to call in his defence, Arnold Schoenberg, who said there is still plenty of good music to be written in C major. And while he opted not write any, (he took a very different path), he was acknowledging implicitly that there were other ways forward. "It feels that music needed to be relevant and moving forwards for him. I don't have that feeling, I just have the feeling that I want to somehow write music that I want to hear and that if I was in the audience I would like to hear. I don't have any grand designs or ambitions, like Schoenberg did, I just want to write music that I'd like to listen to".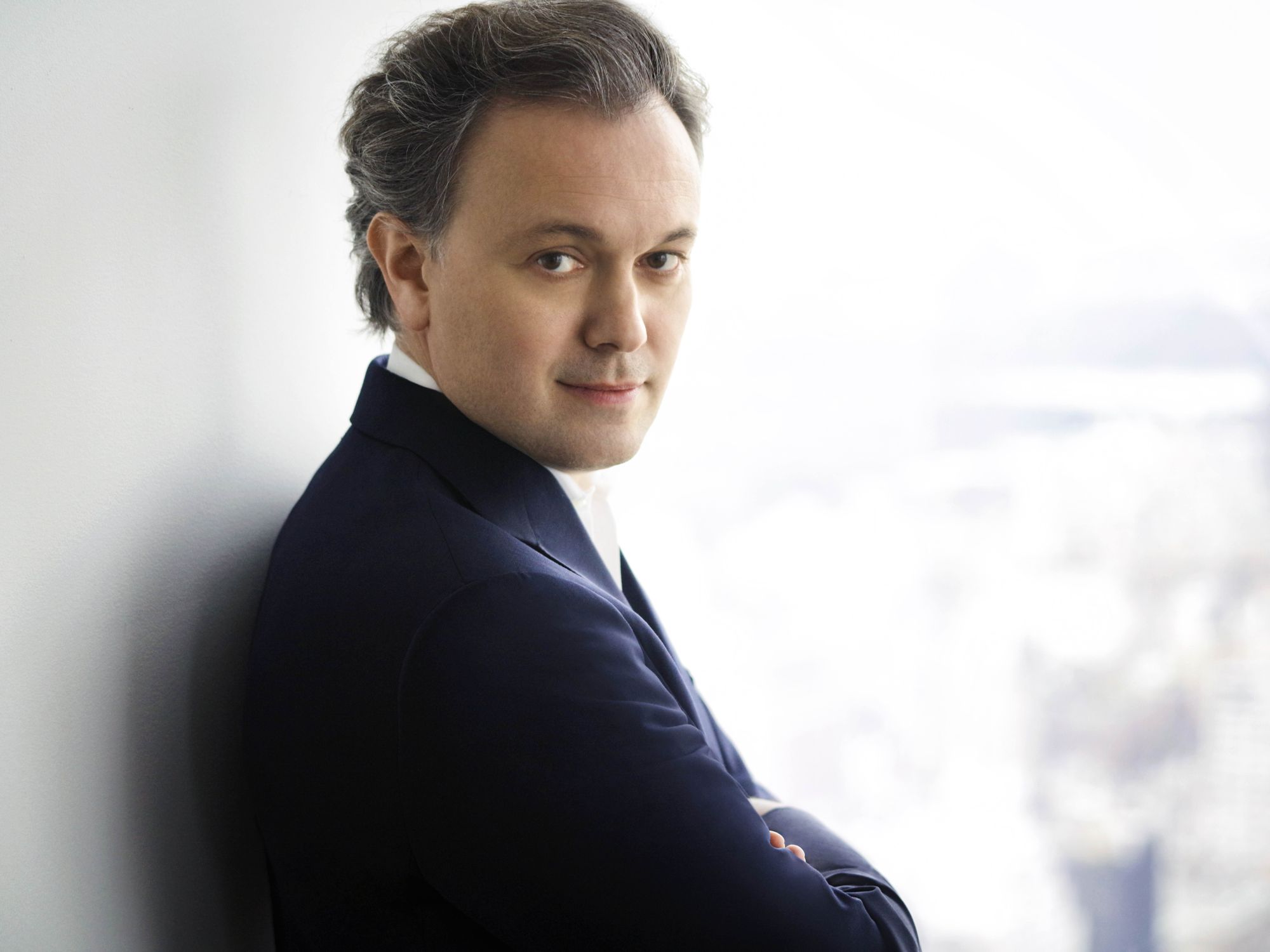 A lot of Shor's works, including the ones in the Armenian Festival, have a soloistic element. In Armenia, the Cello Concerto (with Alexander Kniazev), the Clarinet Concerto (with Andreas Ottensamer), Second Piano Concerto, "From my Bookshelf" (with Freddy Kempf), The Four Seasons of Manhattan (with violinist Zia Hyunsu Shin)… I wonder if he writes with particular soloists in mind? "I'd say a huge proportion, like 80%, is just written because I feel like writing it. I don't necessarily have someone in mind as a performer, I just hope someone will like it and play it. On the few occasions that there was an agreement with a person that I'm writing it for them to premiere, fortunately … whenever I make these agreements, I'm always like, 'if you don't like this piece you don't need to play it.' But fortunately so far everyone has".
Maxim Vengerov has pointed out, in the film on Medici.tv, that, "in 100 years time there will not be a composer to correspond with"; writing for living soloists, they have a sort of authority because they premiere the work? "I'm always open to any questions, requests or comments from them but at the same time they don't have to listen to me, they devoted their lives to figuring out how to present other peoples' music in the best possible way. Their ideas of how to perform my music may be much better than mine. I have my own ideas, but I'm not jumping up every time they do something different and telling them not to do it".
Shor's writing for the solo instruments is always very targeted to the capabilities of the instrument itself: the Clarinet Concerto is very idiomatically written, for example, mellifluous and flowing. The piano pieces, too, feel very beautifully written. Is that a big factor? "Absolutely, I spend enormous amounts of time thinking of the technicalities of playing, which is difficult, as I'm not playing the instruments myself. The string instruments are really hard as I have to visualise in my head at which point hey have to switch positions; that's one of the most time-consuming and frustrating aspects of writing, but I feel an obligation to do it, because these great musicians who play my music and they deserve to get a score that is playable."
The video below is of the World Premiere of Shor's lovely Clarinet Concerto, where the soloist was Shirley Brill; the Jerusalem Symphony Orchestra was conducted by Sergey Smbatyan:
There are two pieces for violin in the Armenia Festival, Phantasms and Four Seasons of Manhattan. The "Travel Notebook" Piano Concerto with Denis Kozhukin, along with a piano piece Childhood Memories recorded by Alexander Romanovsky on Decca invoke, for me, Schumannesque, descriptive pieces. "It's not coming from a conscious attempt to mimic anyone, but these are very natural sources of inspiration. What is there in life to be really inspired by? It's the great achievements of humanity from the past and in the present, it's children, family, travel, books you read. These are extremely vanilla sources of inspiration!" So it is that the Violin Concerto, "Phantasms" works with dreams and daydreams, the Piano Concerto "Travel Notebook" works with ideas jotted down  during the composer's travels: reactions of the composer's own feelings upon visiting various locations, and The Four Seasons of Manhattan for violin and orchestra is a very personal take on a universal idea. This last is interesting, not least because it comes so hot on the heels of the Manchester Collective's EP Recreation (which I reported on recently here), which also takes Vivaldi's Four Seasons as an inspiration. Further, as Shor points out, Piazzolla has an amazing piece (Four Seasons of Buenes Aires); "It's so basic to the experience of living. You don't have to explain to anybody what seasons are".
Here, firstly, is the Piano Concerto, "Travel Notebook":
When it comes to Four Seasons of Manhattan, we are spoilt for choice of which video to offer. Like the Clarinet Concerto above, the World Premiere performance is up there on YouTube, but as Shor's music is being featured in this year's Armenia International Music Festival, here is Dmitri Sitkovetsky playing the violin and also directing the Armenian State Symphony Orchestra:
And next year, Shor's music will be featured at the Malta International Music Festival. "The Maltese Festival is something that has grown. I've been affiliated with them for the last six years or so, I was one of the founders (not that I do any useful work except for writing music). They existed for ten years and they went from being a tiny fest to being one of the biggest in the world. The organisation is amazing, the stars they manage to get there are the biggest stars in the world, it's an incredible phenomenon".
Shor's relationship with the Armenia State Symphony and Smbatyan obviously goes deep. How long? "We met in Malta and I was there for the festival, him too, and like all of these relationships it starts slowly and develops. He played a few pieces of mine, then they put me as a composer in residence in one of their festivals, and I've been there a couple of times a year. Sergey is an incredible organiser. A bunch of young people who finished their studies at the same time and organised an orchestra and stayed together for ten years. Now they are the Armenia State Symphony Orchestra. Now they play to healthy audiences, including a well-stocked Barbican, plus for the finals of the Khachaturian Competition. The Barbican concert included a wonderful, revelatory Ter-Tervosian Symphony in the second half  (review); the other revelation for the present writer was Vengerov in Shor's St Elmo Barcarolle (performance above).
And what's next for Shor? "In terms of writing, I'm finishing a Violin Concerto, I'm writing a Bandoneon Concerto – I don't even know how it happened but there is a bandoneon player who asked me to write something for him. I kept saying no because I don't understand anything about the instrument, but I thought let's try and somehow I really got into it. The way I feel about writing: if it flows, it flows, if I'm inspired to learn about the instrument then write I for it. I'm doing that now and have a bunch of other projects that are less well-defined at the moment. But I'm at home all the time – a productive coronavirus isolation. I'm not going to make it to Armenia – I hope I make it to Malta".
And finally any recordings coming off the Festival? "Everything is online, everything will end up on YouTube afterwards; there is a big recording on Naxos coming up with the London Symphony Orchestra and Sergey Smbatyan, a highly impactful symphonic cycle Images from the Great Siege (the piece that contains the St. Elmo Barcarolle as its ninth movement), coupled with a short piece called Verdiana. Due out on Naxos in October (8.579061), Verdiana is great fun, a potpourri of Verdi in a great big Shor bear hug (the mood is light and frothy, just like the performance: there are three movements: 'Il sambatore'; 'Un bossa in maschera' and 'Don Tangoletto'). Might I humbly suggest that a listen to this would be a great, life-enhancing a great way to end this interview/article: