It's Christmas Eve: what better than Rimsky's opera?
What better for Chostmas Eve? Plus an Elvis joke ...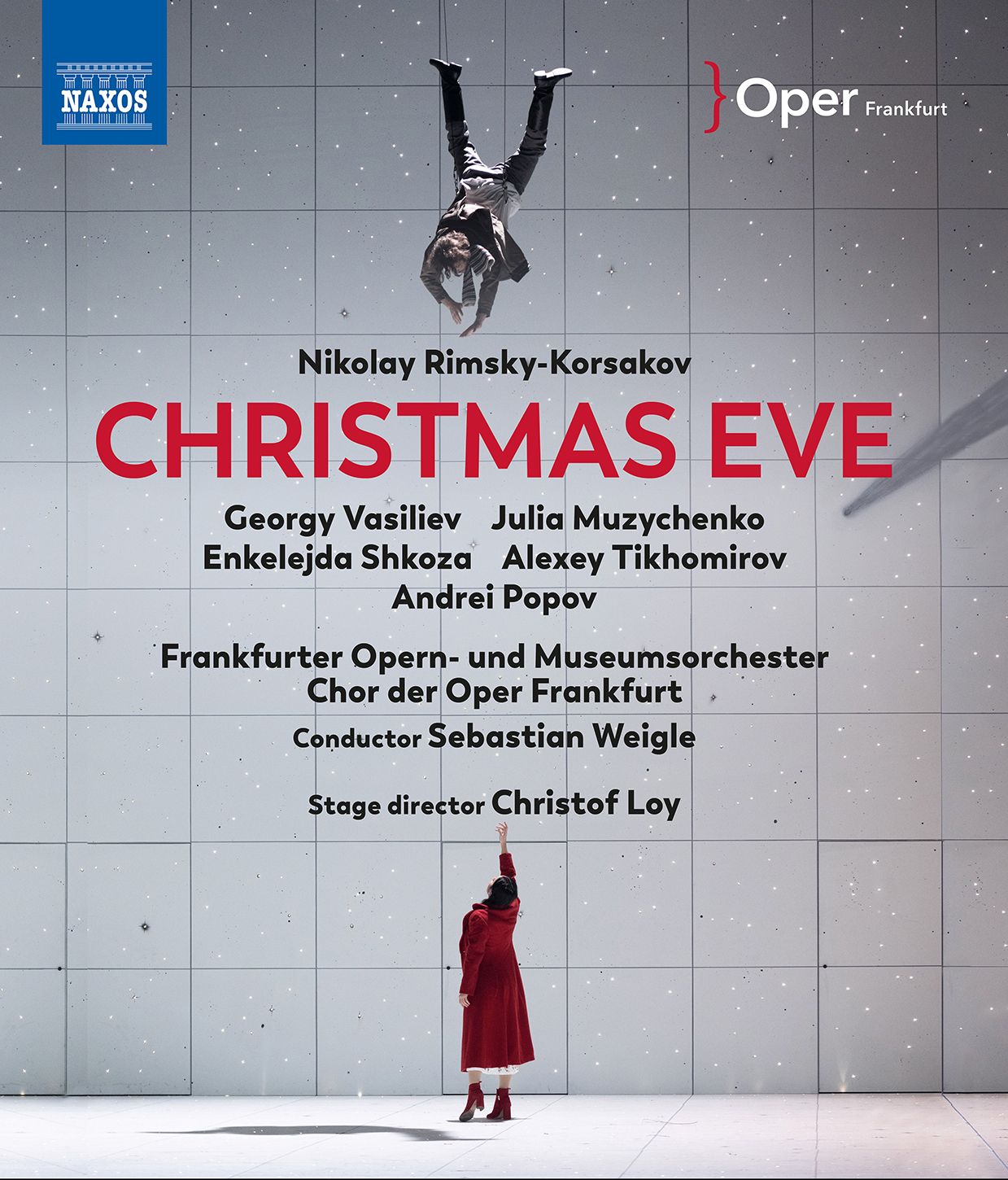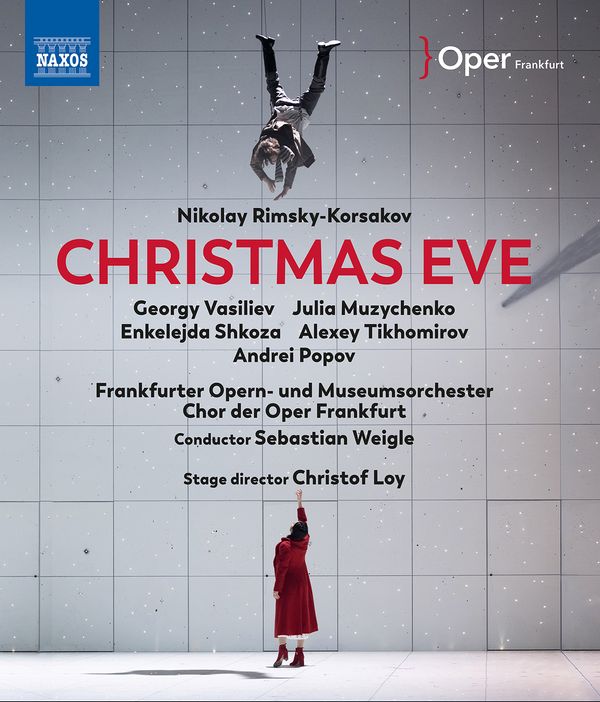 Based on Gogol's The Night Before Christmas, Rimsky-Korsakov's opera Christmas Eve is a true invocation of the spirit of Christmas. If you thought Tchaikovsky did Christmas well, wait until you hear the orchestral Introduction here: it is pure magic.
Christmas Eve ("Notch pered Roshdestvam" in transliterated Russian) is an opera in four acts and nine scenes, plus Epilogue. The libretto is by Rimsky himself, after that Gogol story above, part of a collecyion entitled Evenings on a Farm near Didanka; it was premiered in St Petersberg in 1895.
The director here is Christof Loy, who recently brought a completely fresh take to Puccini's Tosca at ENO (review). Like in that production, Loy here mixes costumes of different eras here, though he uses aerial stunts to invoke magic, against a multi-functional, somewhat drab set for everyday reality. Here he is introducing his concepts, alongside Ran Arthur Braun, who is designated as "flight co-ordinator":
And here is an excerpt, to give you more of an idea of what actually happens in performance:
Oskana's scene in act I (scene 2 - "Why do people ay I'm pretty") is a true highlight thanks to the glittering voice of Julia Muzychenko.
There are some hilarious sexual shenanigans in act II between the Devil (Andrei Popov) and Solokha (the excellent and much-respected Enkelejda Shkoza) - and the costumes include coal sacks with arms, legs and faces (Elvis Presley should perhaps know that this really is The Devil in Disguise). The procession of admirers of Vakula means characters have to hide in such a manner as to make one wonder if Rimsky had Mozart's Figaro in mind ...
A drop of stars and planets is the perfect placeholder before the final scene of the second act, in which the chorus brings a sense of Christmas festivity; and how blissfully Muzychenko's voice soars over them when celebrating the "Holy Night".
With act III comes a charming ballet, but not before we meet the sinister Mr Latsyuk: a rather interesting in this production, a figure somewhere between Mr Creosote and Mr Blobby; shortly after that comes that beautiful dance sequence (solo ballerina, scene six, plus  full-sized bear  which is really a human in a suit - they didn't get that carried away!). Worth mentioning that the orchestral playing from the orchestra of the Frankfurt Opera is utterly remarkable throughout, and is showcased beautifully here; the light music comes in high contrast to the choral sequences later in the act. This act ends in joy, praising the miracle of Christmas ... so what could possibly go wrong? Well, there is a fourth act ...
This fourth and final act is set on Christmas morning, and ties it all together from the starting point of gossip to Vakula's return with the slippers he had promised to retrieve for Oksana. This contains the most tender music of the opera (for Oksana, stunningly delivered).; and the two lovers, Georgy Vasiliev as Vakula and Muzychenko as Oksana, have clearly saved themselves for the ecstatic, long lines.
That Epilogue (In Memory of Gogol) is brief - one minute 42 seconds, and features Vakula in fine voice here. As he finishes, someone holds up a portrait of Gogol himself ...
This is two and a half ours of complete and utter delight. Here is the complete opera:
... and here is Neeme Järvi and the Royal Scottish National Orchestra in the 1895 Suite from the opera (the suite is a great way "in" to the operas as it encapsulates its atmosphere so well - I actuallly got to know it through a Naxos recording, but let's have Chandos for contrast as the DVD/Bluray is also Naxos):
With one of the cleanest first-screen interfaces I have seen, this Naxos Bluray of the Frankfurt Christmas Eve is a joy to navigate.
While I'm here and on this subject, I just want to draw your attention to a fabulous boxed set on Hänssler of the complete Rimsky operas (plus fragments) - full 25 compact discs. There are a lot of Rimsky operas - and if you wanted to supplement Christmas Eve, you could always try Snegurochka (Snow Maiden). But my point is the performance of Christmas Eve there (CDs 9 & 10); it is conducted by one of the greatest of Russian maestros, Nikolai Golovanov (with the USSR Radio Symphony Chorus and Orchestra in 1948) and features Matalia Shpiller as Oksana. If you don't want to fork out for 25 CDs (just over £40), here's the complete opera via a YouTube (sound only but there are on-screen stills). Another thing you get in the Golovanov is completely Russian horns, with pronounced vibrato you just can't miss in the opening minutes:
The 1948 sound on the Hänssler pressing holds out well (it needs to for the final scenes). Dmitri Tarkhov as Vakula has an almost baritonal tenor, certainly rounder than Vasiliev's.
In addition to the usual DVD/Bluray links below, this Frankfurt performance of the opera is also available on Amazon Prime at this link to rent (£4.99) or to buy (£13.99), both in HD.