Christmas Concerts from the SWR Vocal Ensemble
This is a truly heart-warming two hours' worth of Christmas music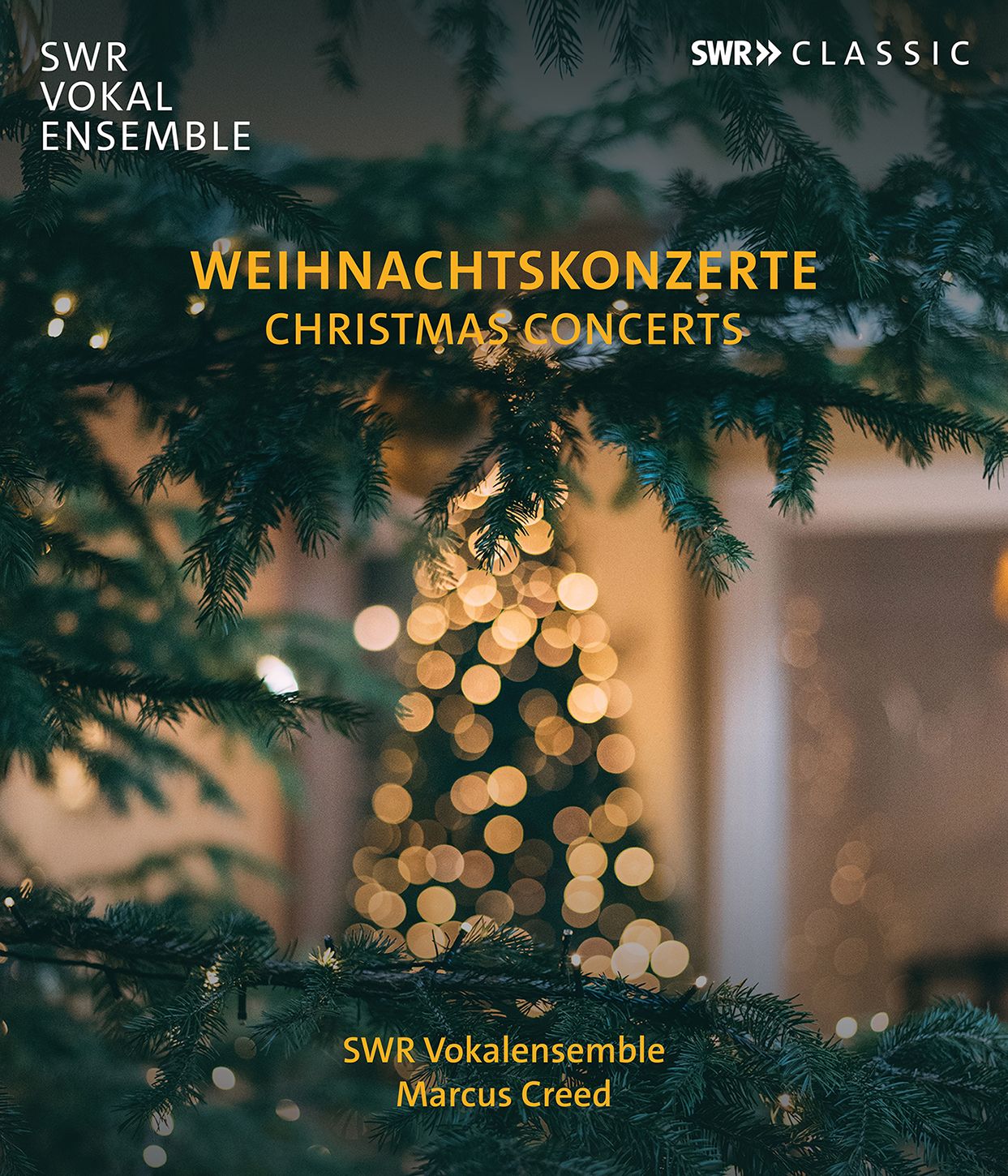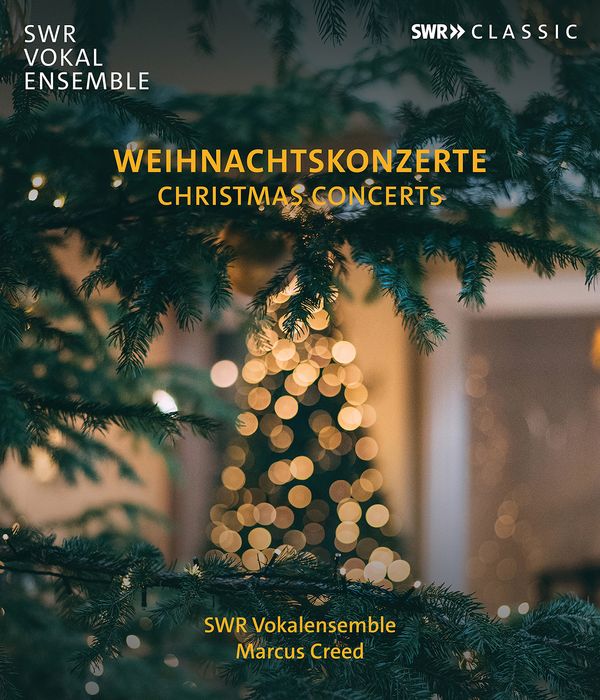 This Bluray / DVD presents two different concerts: Stille Nacht, recorded December 16, 2017, and Weihnachtslieder (Christmas Carols), recorded December 1, 2018. Both were filmed in one of the most beautiful churches in Stuttgart, the Evangelische Kirche in Stuttgart-Gaisburg. Together, they give us over two hours (138 minutes) of beautiful Christmas choral music performed by the South West German Radio Vocal Ensemvle (Südwest Rundfunk Vokalensemble) under the English conductor Marcus Creed..
Try this as a sample, Michael Praetorius' beautiful Es ist ein Ros' entsprungen:
Composers chosen range from Medieval times to the present day, stopping off at pieces by Max Reger, Gustav Mahler (! - Um Mitternacht, arranged Clytus Gottwald and unsurprisingly not quite as dark as the original), Schumann (An die Sterne), Per Nørgard (Nocturne I), Britten (A Hymn to the Virgin), Howells (O spotless rose), Gibbons (Hosanna to the Son of David) and Holst (In the bleak midwinter) amongst many others.
The choir is superbly trained: each and every piece is beautifully prepared. Try the female voices' control in Praetorius' Wie schön leuchtet der Morgenstern, for example. Filming is sensitive and atmospheric (although not overly so, thankfully). Here's a favourite, Hark! The Herald Angels Sing:
Heere are the first nine tracks of the carol part of the Bluray:
Tracks in this video are as below:
Boris Ord: Adam lay ybounden 0:00; Robert Parsons: Ave Maria 1:27; Benjamin Britten: A hymn to the virgin 7:04; Herbert Howells: A spotless rose 11:12; Edgar Pettman: The Angel Gabriel 14:50; Peter Wishart: Alleluya, a new work is come on hand 17:51; Ralph Vaughan Williams: This is the truth sent from above 20:33; Anonymous: Coventry carol 26:13; John Taverner: The Lamb 30:27
This is a truly heart-warming two hours' worth of Christmas music; performed in one of the finest church acoustics and beautifully recorded, it really is the whole package.
I was going to end with the Per Nørgard Nocturne I, a terrific piece full of beautiful (modern) harmonies, but there doesn't seem to be a video available; so instead, let's have a good old favourite, Hark! The Herald Angels Sing. Do feel free to sing along (not something you could have done with the Nørgard!):
A very Merry Christmas from all of us at Classical Explorer!
!