Carmina Predulcia
No, not that Carmina, not Orff's Carmina Burana ...enter another world!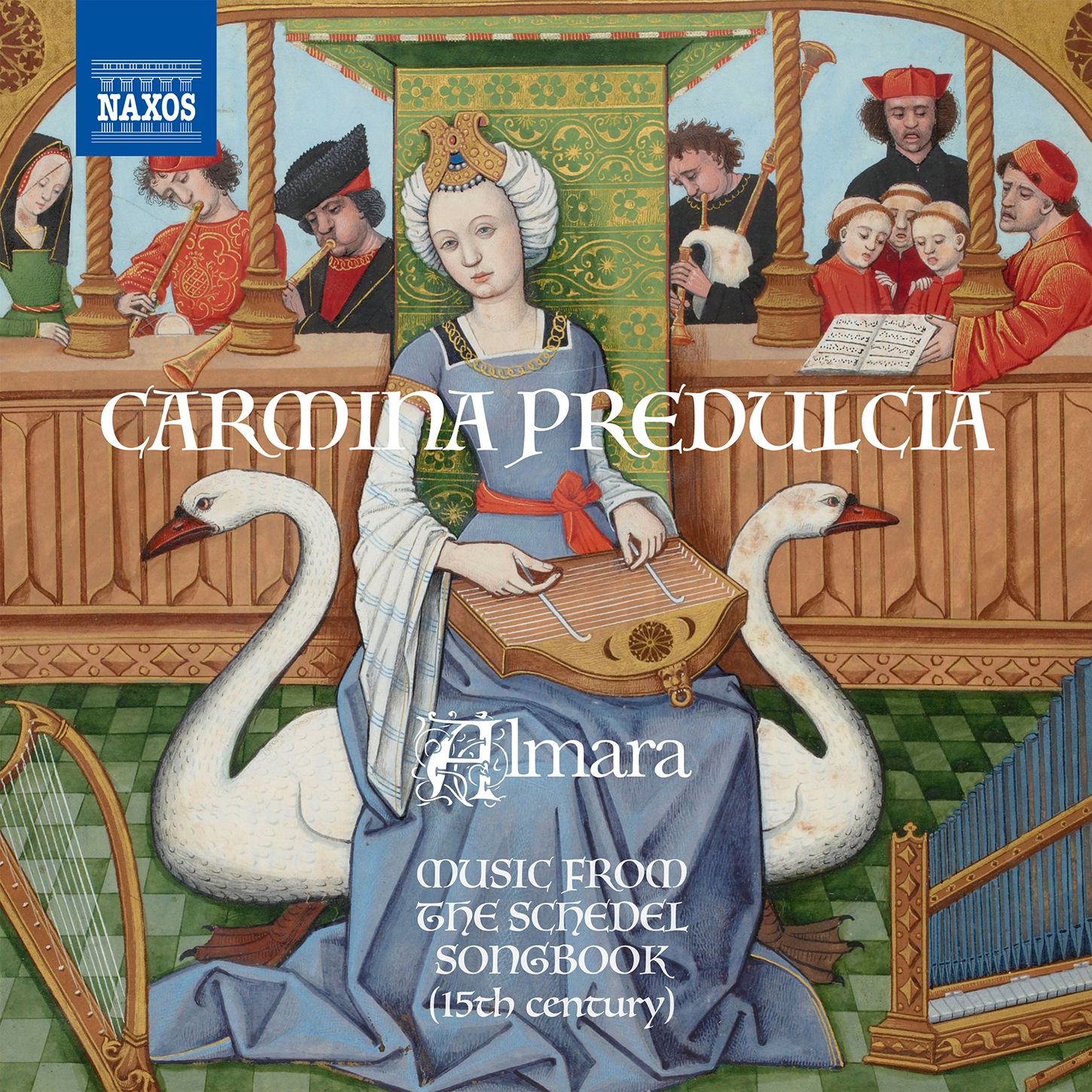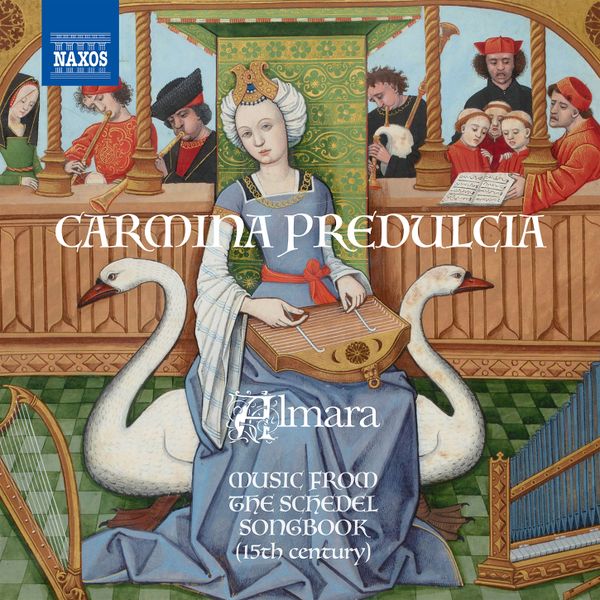 No, not that Carmina, not Orff's Carmina Burana; this is real early music, from the Schedelschen Liederbuch,  named after Hartmann Schedel (1440—1514). Based in Nuremberg, Schedel was a proper polyglot, studying art and medicine in Leipzig and Padua. Schedel compiled over 600 volumes of archival interest, not necessarily of music; he was really an archivist. But to have thisparticular music in glowing performances from Almara is a gift indeed. The playing time of ths disc is low (37 minutes) but this is music the like of which you may not have heard before.
The name you may know here is Guillaume Dufay (?1397-1474); he's also one of the few names at all!. Listen to the wonderful Se la face ay pale with its lovely rusticity :
Actually, the Dufay pieces here and the anonymous Le Serviieur infortuné do not come from the Carmina predulcia (or Carmina francigenum liber hic predulcia claudit to give it its full title; "This book comprises the loveliest French songs"). They are supplementary to the other titles, and work beautifully in context.
There is a whole world here, evoked through voice, harp, bagpipes, Renaissance viol, lutes and percussion to name but some of the instruments used.  The ensemble Almara was founded by Elisabeth Pawelke while still a student at the Schola Contorum Basiliensis, and it focuses on the secular repertoire of the Middle Ages and Renaissance.
Listen to the delicious parallel harmonies (fauxbourdon) of Aus far ich hin:
... or to the bagpipes (played by Birgit Muggenthaler-Schmack) in the anonymous Ach schayden bitter:
As one might imagine,soprano Elisabeth Pawelke's voice is beautifully vibrato-free. This whole experience is a window through time, brilliantly realised.
At such a low price, this is unmissable.