The sublime Chopin of Rafał Blechacz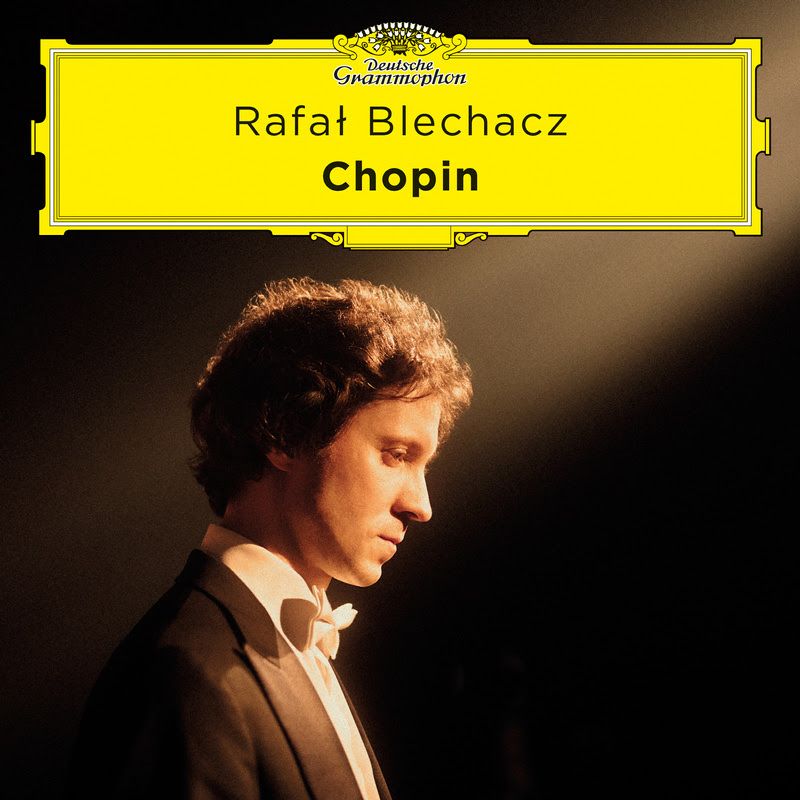 Rafał Blechacz won the prestigious Chopin Competition in 2005; listening to these recordings, he sits at the top of the tree of young pianists presenting Chopin got he public toady. Although in his repertoire for years and years, he has chosen now as the time to release his readings of the two mature Chopin Piano Sonatas.
The first movement of the Second Sonata has both drive and drama. There is a sort of volcanic fluiuty to it all, contrasted tothe more hard-edged tone he finds for the Scherzo.
At the heart of the Second Sonata is of course the funeral march. As Blechacz says in a booklet interview with Jessica Duchen,
I think it has a special meaning in this difficult time: we've had a pandemic, and now there is a war in Ukraine. So many people have died. There was a sense of dedicatio as I recorded this sonata.
Certainly one can hear the bleakness, but also the seeds of hope. The contrasting theme, so often a ray of light in the darkness, here has a touch of underlying sadness to it; and the low-pedal finale is remarkable. Cortot called this last movementthe wind amongst the gravestones; in Blechacz' hands, too, one hears the modernism of Chopin's though processes.
The Nocturne in F sharop minor, Op. 48/2 acts as a seperator between the Sonatas; in live performance, he often prefaces the Sonatas with a shorter piece. Blechacz' Nocturne is sweetly expressive.
Listen to how Blechacz hardens his tone for the opening descending gesture of the Third Sonata. We are clearly in a different room in Chopin's world, one of awe-inspiring architecture. The exposition repeat offers a deliciously unexpected turn of events at the end of the first pass of the exposition.
The Scherzo is magnificently played (is it my imagination or has a touch of reverb been added to the recording here?). The interruptive octaves are like trumpet calls ; elsewhere, the music sways sedictively in contrasts to the sheer virtuosity of te movement's opening. The Largo is painted on a huge canvas;  Blechacz draws a glowing tone from his Berlin Steinway. This is almost a tone-poem, swept away by the ferocious energy of the finale, where the music sounds as if it can erupt at any moment.
The Barcarolle in F sharp, Op. 60 is balm to the ear, a fine close to a truly great Chopin recital.
Blechacz' disc of sonatas by Haydn Beethoven and Mozart is also well worth acquiring - you can read my Musicweb International review here (which includes links to other of his recordings); not to mention his DG disc of the Chopin Préludes.