Buxtehude: Membra Jesu Nostri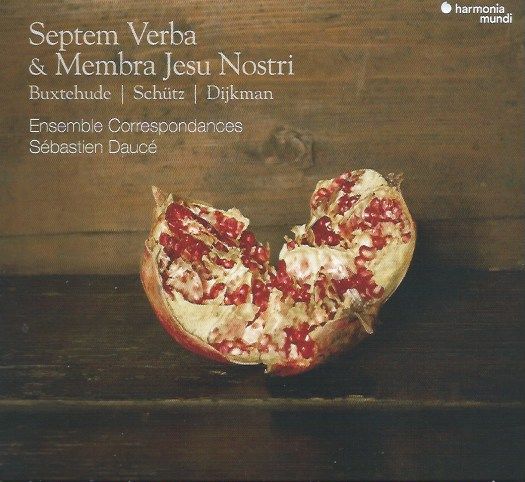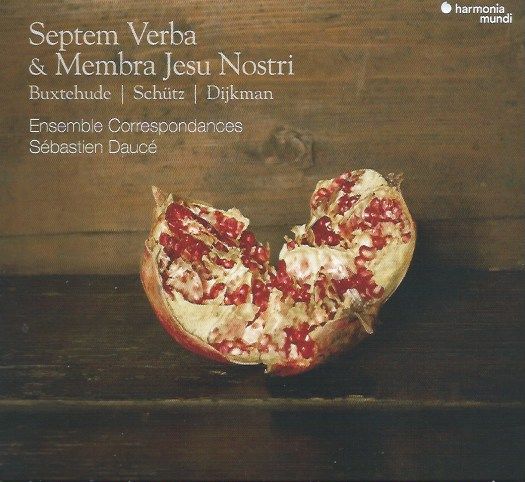 One of the most purely beautiful recordings to come my way in some time, this acts as a salutary reminder of the genius of Dietrich Buxtehude (c 1637-1707). This is Passion music par excelllence, supplemented by offerings by Heinrich Schütz (1585-1672) and Lüdert Dijkman (c 1645-1717).
Buxtehude, organist at the Marienkirche in Lübeck, set a series of seven Passion cantatas, Membra Jesu Nostri ("the limbs of our Jesus"). Composed in 1680, Buxtehude was at the height of his career, the seven movements are unified by a medieval hymn cycle, Salve mundi salutare which Buxtehude mixes this with Old Testament quotations. The Old Testament words form twin pillars at the beginning and end, between which the more florid setting of the hymns expand.
The seven cantatas are meditations on parts of the body of Christ therefore, and the observer slowly raises their eyes, from the feet to the face; tonality mirrors this from the earthy flats to the heavenly sharps, until the cycle comes to rest once again on the key of the first cantata (C minor). The sense of reverence Buxtehude brings (and which is impeccably delivered in this recording) is remarkable, as is the sense of constant heavenly inspiration that never for one second flags. Let's start with a couple of excerpts:
... and here's another excerpt from the present performers at the Utreect Early Music Festival:
Perhaps the fifth movement, "Ad Pectus," sums up the blazing variety here from the infectious rhythms of its opening to the more sombre, beautifully inflected moments:
The Membra Jesu Nostri takes up the whole of the first disc, a performance of intense concentration and unrelenting, sorrowful beauty. The second disc mixes composers and balances Memba Jesu Nostri with Schutz's Die sieben Worte, but begins with Buxtehude's beautiful Klag-Lied, an expressive elegy with wide-ranging vocal line. Let's supplement the Harmonia Mundi with a performance by the astonishing counter-tenor Maarten Engeltjes on Dutch television:
Interesting to hear the major Schütz work supplemented by a vocal concerto by that composer, Erbarn dich mein, O Herre Gott:
Schütz's Da Jesus an dem Kreutze stund, his "Die sieben Worte unsers  lieben Erlösers und Seligmachers Jesu Christ," reflects the structure of the Buxtehude by bookending the piece with motet-style settings of the chorale "Da Jesus an dem Kreutze stund",  supplemented by glorious instrumental Sinfonia:
The longest movement is that entitled "Die sieben Worte," beautifully flowing and narrational (and listen to the beautiful balancing of the voices from Ensemble Correspondances):
Perhaps the discovery of the disc is the "Trauermusik," Lamentum  aller en Sorge-Musik by the Swedish organist Lüdert Dijkmann, a piece of court funeral music that fits perfectly here. It only lasts seven minutes but makes a profound effect:
Superb performances throughout by the Ensemble Correspondances and Sénastien Daucé.
At the time of writing, this superb product is available on Amazon at the link below at a significant discount: