Buried Treasures: Graun's opera, "Polydorus"
This is one of those operas that is hard to excerpt simply because you end up wanting to excerpt everything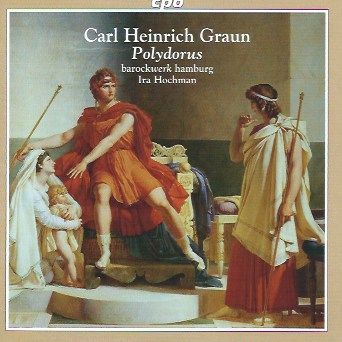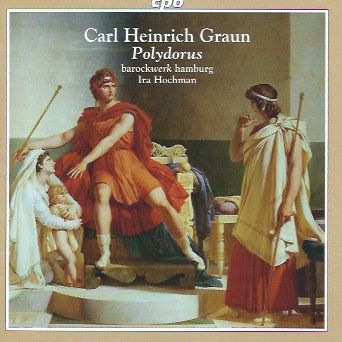 Perhaps "Buried Treasures" should be a generic title for works we look at here on Classical Explorer that deserve greater currency, from whatever period. Certainly this is a vibrant discovery from the pen of a composer who is most associated with German Baroque opera: the relatively short-lived Carl Friedrich Graun (1714-59).
A textbook Overture, with its grand, slow opening followed by invigorating allegro, launches Polydorus, bracing in this performance from Hamburg:
The orchestra sounds fabulous in ain initially rather sedate Dance of the Furies before setting off on some capricious sprightliness:
Probably composed in 1726 and set to a libretto by Johann Samuel Müller (1701-73), Polydorus is the first of over 30 Graun operas (he also wrote a Semiramide, a tale later spectacularly set by Rossini). Polydorus was the youngest son of King Priam of Troy, and was sent to Thrace during the Trojan War for safe-keeping where he was looked after by his older sister, Ilione. There follows an exhange of identities between Polydorus and Ilione's son Deiphilus that, suffice it to say, does not end well for Deiphilus, the pretend Polydorus. Reappearing as a shade,  Deiphilus demands revenge. (There is also a secondary plot between Pyrrhus and Andromache).
Its worth hearing an example of Graun in tender mode: and soprano Hanna Zumsande, who takes the role of Ilione is beautifully expressive in her lament, "Soll ich das versprechen lassen":
As Polydorus, the male alto Alan Harari excels. Listen to the gorgeous "Ruhe sanft, du edle Seele" (Gently rest, you noble soul) for an other example of how tender Graun can be; or, indeed, Andromache's arioso, "Komm denn, du angenehmer Tod" (Come then, you pleasant death). If you click here to join the YouTube section on this opera, you can hear any or all of the opera's individual components.
The final chorus is joy itself. bright and bracing:
This is one of those operas that  is hard to excerpt simply because you end up wanting to excerpt everything. It comes will full libretto and English translation as a slim twofer. To hear such an informed, historically aware and musically alive performance is balm for the soul indeed.