Brautigam plays Weber
Brautigam offers pure refreshment, like drinking pure spring water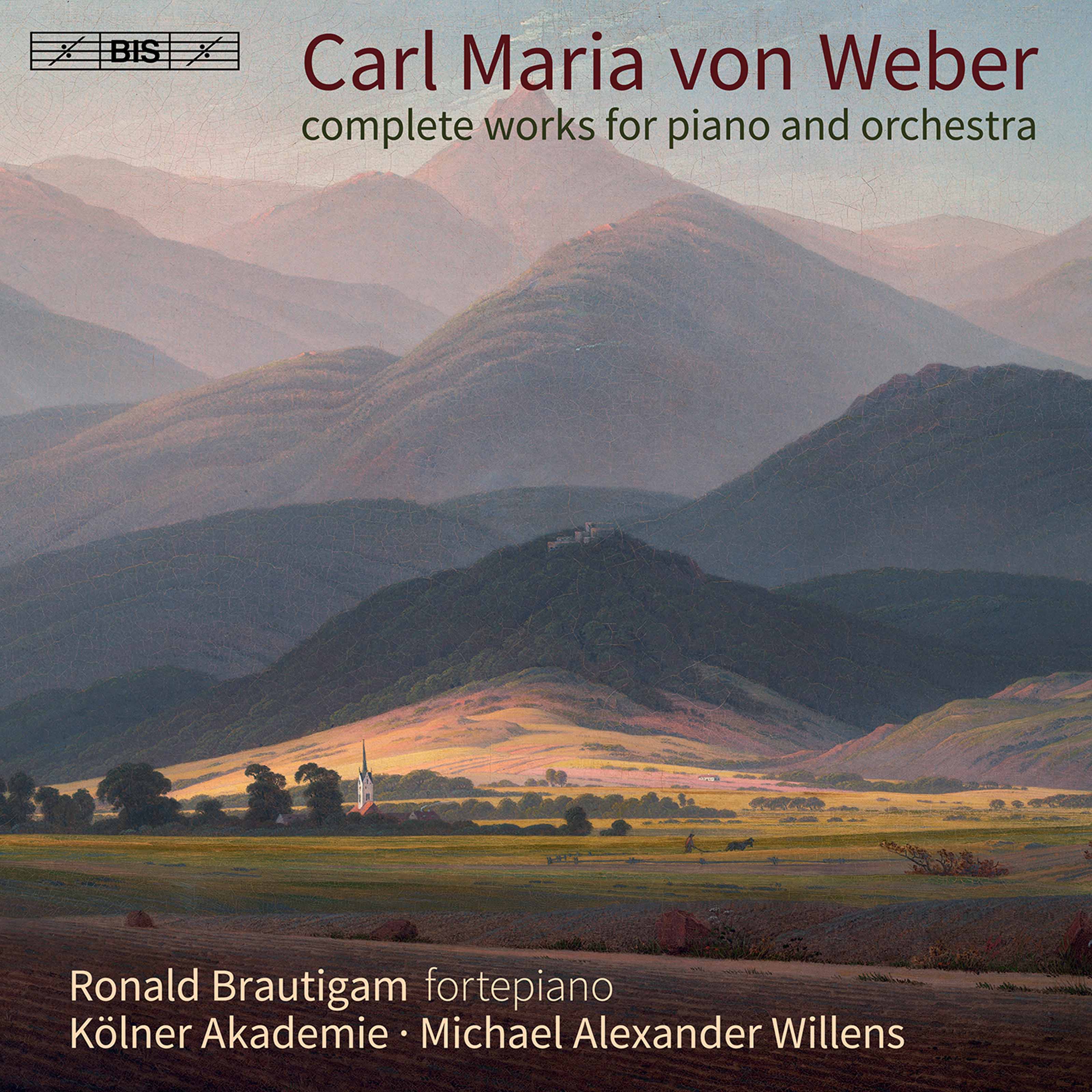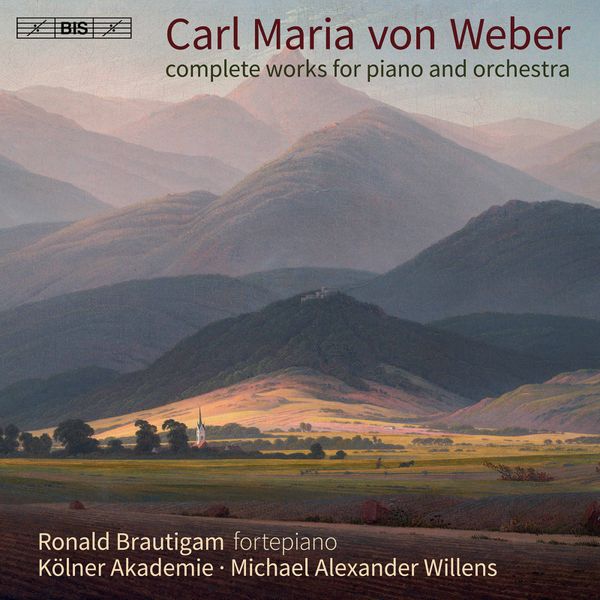 Weber's piano works don't receive enough attention. That goes both for the Piano Sonatas (the A flat is a dream); and for the subject of today's post, the works for piano and orchestra.
Ronald Brautifam, who specialises on fortepiano performance, plays all of the piano and orchestra works on a new BIS release with the Kölner Akademie and Michael Alexander Willens: the two piano concertos and the F minor Konzertstück.
This is music of sparkling creativity and infectios joy, and Brautigam has the perfect touch. Weber was himself a superb pianist. Listen to the conpelling performance of the first movement of the first movement of the First Concerto in C major, Op. 11. of 1810:
... and Weber in song mode comes forth strongly in the ensuing Adagio:
Written in the composers twenties, the two Concertos are clear vehicles to display the pianist/composer's virtuosity. The finale of the First has fireworks aplenty (and the orchestra indeed seems ablaze at times here, while the historically informed performance lends the scoring an apt translucency):
The Second Concerto followed on a mere two years later, in 1812. It is riddled with catchy melodies, and how the woodwind revel in the, in this performance, while Brautigam. Jean-Pascal Vachon's booklet notes rightly point to the influence of Beethoven's "Emperor" Concerto on Weber's writing. It is lovely to hear how Brautigam and Willens mark the difference between the concertos, the first movement here notably more muscular. Brautigam seems to have fingers of steel:
The slow movement is highly atmospheric, reminding us we are in the presence of the composer of Der Freischütz; a reminder, too, of Weber's greatness as a composer:
while the finale is replete with felicitous touches.
Written some ten years later, the Konzertstück shows a marked shift in emotional depth. Listen to the outpouring of the opening Larghetto affetuoso:
Teh sheer energy of the Allegro passionato that follows from both Brautigam and Willens is remarkable and there is real delight to the Tempo di marcia from the orchestra (a perfectly calibrated crescendo; and what a lovely quasi-glissando from Brautigam!):
... and the scampering final section (Più mosso) is the crown on top of the disc:
One of the truly great performances of the Konzertstück on modern instruments is that by Claudio Arrau on a Music and Arts disc (NBC Symphony Orchestra/Erich Kleiber) - if you can find a copy of this disc on the second hand markets,, incidentally, snap it up:
... and for a modern instrument alternative. to this particular programme, Demidenko on Hyperion (part of that company's glorious Romantic Piano Concerto series) is a fine choice, and linked below. But Brautigam offers pure refreshment, like drinking pure spring water.