Boundless: Beethoven for piano four hands
Beethoven discs don't often include World Premiere recordings ...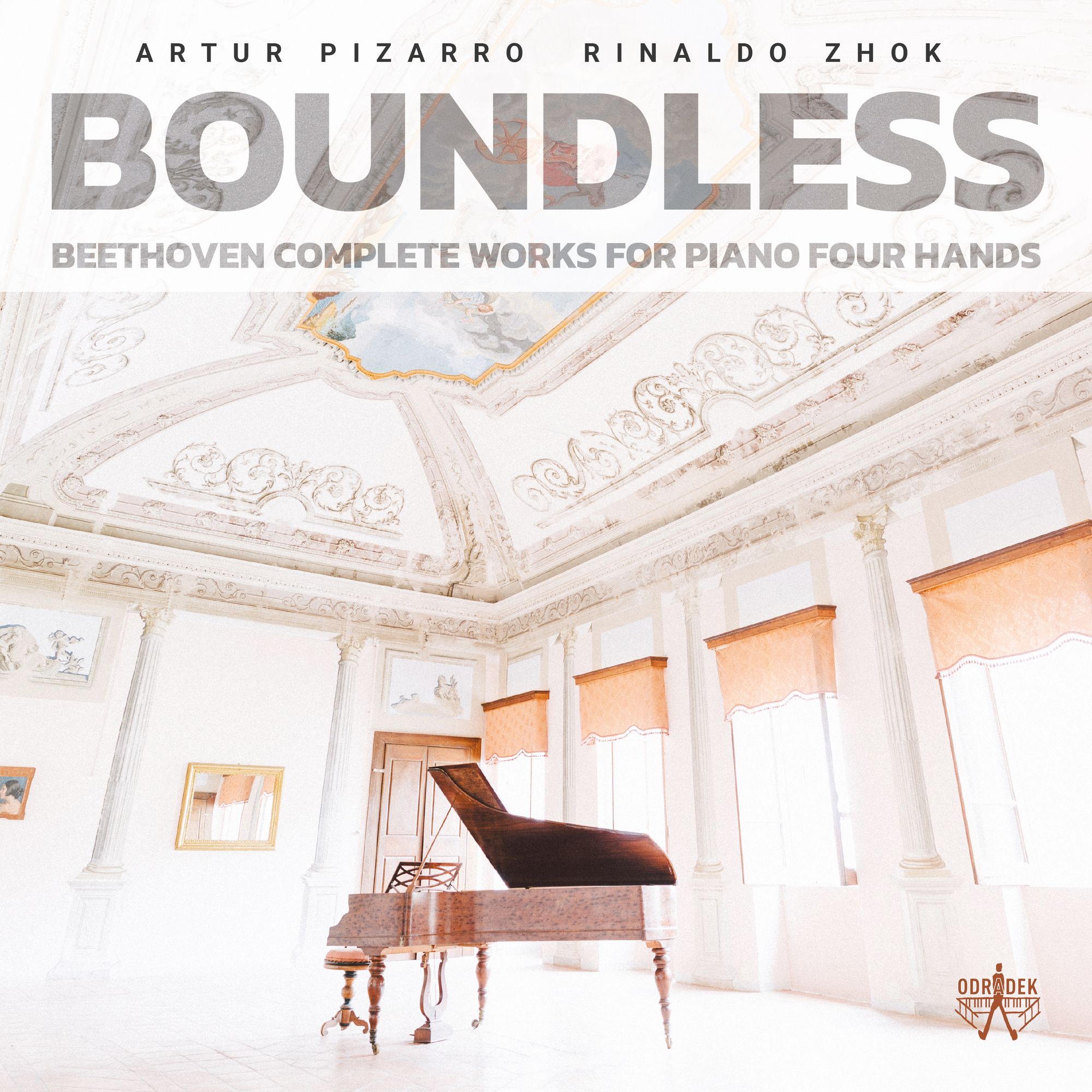 Beethoven discs don't often include World Premiere recordings, but this one does: Beethoven's 1824 arrangement of his own Quintet for Piano and Winds, Op. 16.
But let's start at the beginning, a set of variations on a theme by Count Waldstein (yes, the same Waldstein who has a sonata associated with him). This set has a WoO (Werk ohne Opus) number, not an opus number - it dates from 1791/2, Not his first work for Waldstein (that was the Ritterballett, WoO 1, a piece hardly played today but eminently work getting to know), Beethoven was a master of Variations, as we learned from Martino Tirimo's mammoth Beethoven box; and this is another delicious set, unfailingly inventive and heard in beautiful sound and a fabulous performance from Pizarro and Zhon.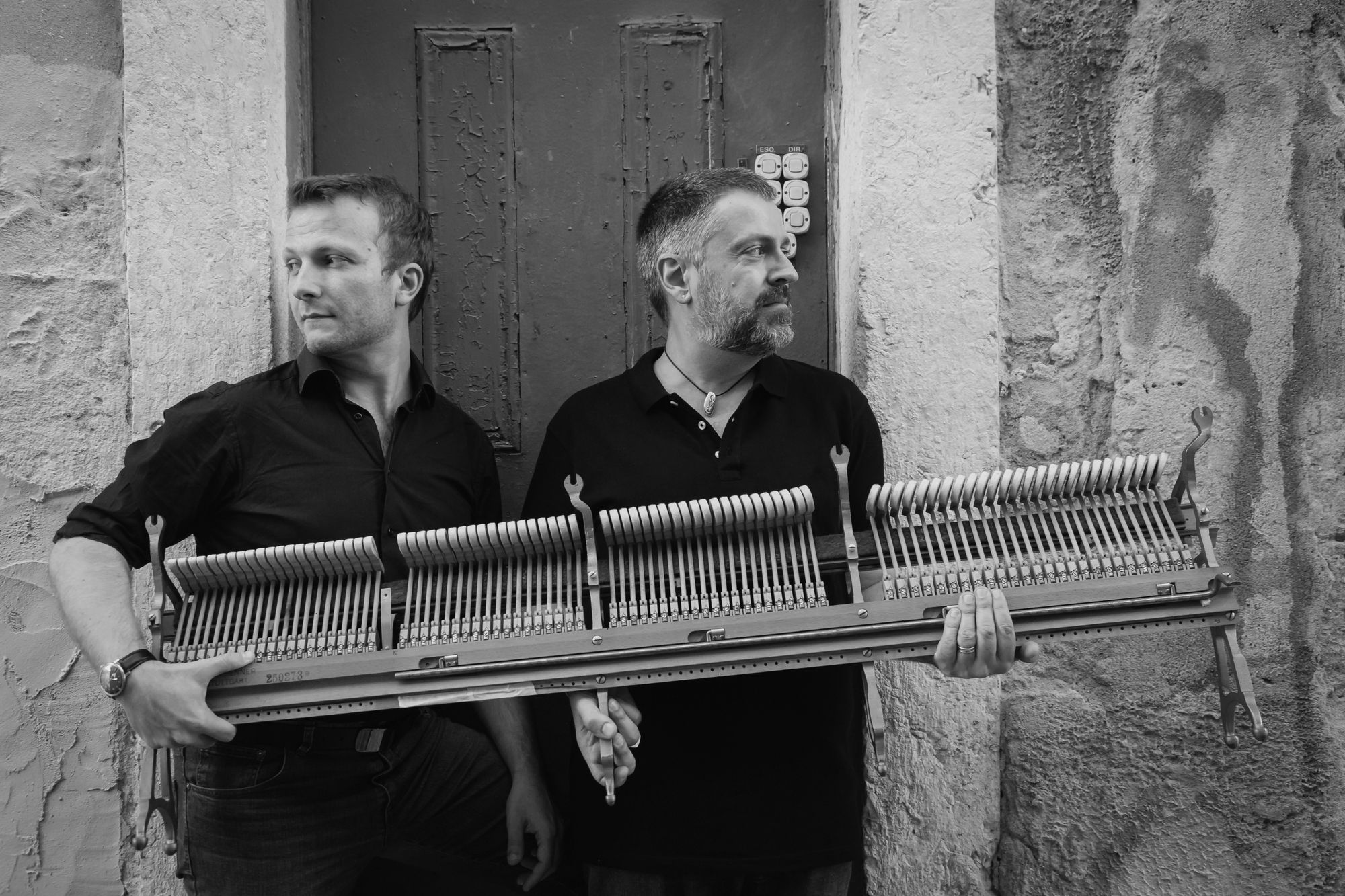 The Sonata in D, Op. 6 (1796/7) is imbued with that utterly delightful fluency that Beethoven so often evinces in his lighter works. I agree with Zhok (who also writes sthe booklet notes) that this shows affinities to Mozart's piano duet works, particularly the Sonata, K 381 (1772). It forms one of a relatively select group of two-movement Sonatas by Beethoven (the two sonatas Op. 49. the F major Op. 54, the F sharp major, Op. 78 and the later sonatas Opp. 90 and 111). While it is true that it could be, as Zhok suggests, a didactic (teaching) sonata, it holds much skill, and Pizarro and Zhok give it their all:
The Wind Quintet is a joyous work. Here's a complete performance of the original from the Honens Festival:
Here, the piano arrangement is potentially by Beethoven - it was published as such by Simrock (although Beethoven was known to authorise arrangements in his name). Whatever the case, the transcription gives the work a certain lightness. Pizarro and Zhok capture the buoyancy of the finale perfectly (try the Spotify link below to hear this).
The Six Variations on "Ich denke dein" take their title from Goethe's poem "Nähe der Geliebten" (The Nearness of the Beloved) follow; another set of perfectly contsructed variations, it leads to the charmingly exuberant Three Marches of 1803 (which actually have an opus number - Op. 46), which in turn stand in massive contrast to the piano arrangement of the great Große Fuge, Op. 133. Try the second march and then compare with your pick of the  the fugues below:
Produced at the request of the publisher Artaria, the effect of the arrangement of the Große Fuge is to strip the Fugue bare (Bach's Kunst der Fuge on steroids, perhaps).. There is nowhere to hide, and all credit to Pizarro and Zhok for untangling the many lines so well: it really feels like a thicket of counterpoint at times.
This is a magnificent performance - at times one feels that one is in Piano Sonata No. 33, but played by a superhuman pianist. As a listening experience, too, it shines such a light on Beethoven's processes that it acts more as a vital adjunct to the string quartet original than a supplement. Strange now to think that Beethoven replaced the original finale of the String Quartet in B flat, Op. 130 with a far lighter movement (if still full of identifiably late-period characteristics). Here's the Alban Berg Quartet in that alternative finale - quite a difference, I think you'll agree!
As a throwaway postscriptum that may or may not be of interest, it would have been lovely to provide a link to the Ritterballett music mentioned above, but there was a particular one I wanted to feature that didn't seem to be available - an old 1971 Turnabout LP with the Westphalia Symphony Orchestra under Hubert Reichert. Perhaps I should mention that it might be worth steering away from the YouTube Karajan of that piece though ...