Rameau: Les Boréades from Versailles
More Baroque wonderment from Château de Versailles Spectacles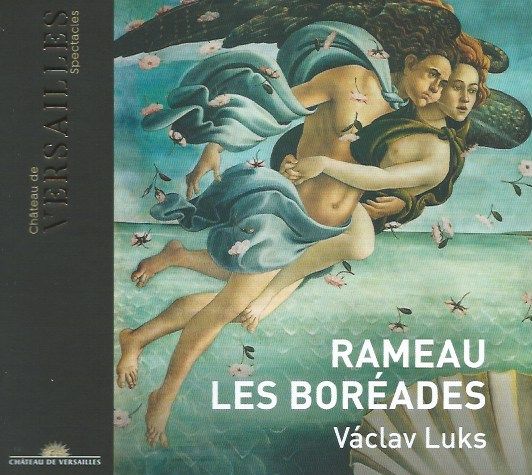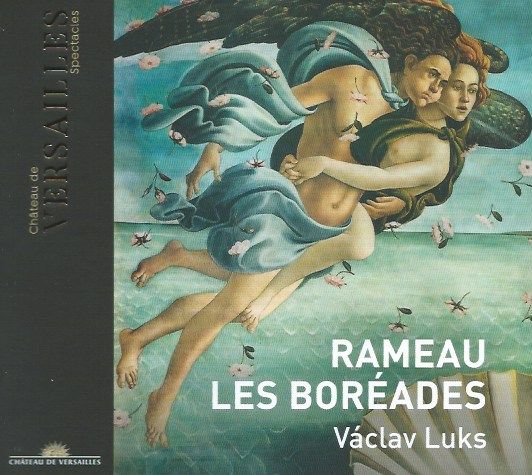 More Baroque wonderment from Château de Versailles Spectacles: Rameau's Les Boréades, a "tragédie lyrique mise en musique" in five acts. It is Rameau's last opera, and was not performed in the composer's lifetime. It is also the last fo his five works in this form, one of which, the 1733 Hippolyte et Aricie, was performed at Grimeborn (you read that right) in 2019 (review); the others are Castor et Pollux, Dardanus and Zoroastre.
While Les Boréades was rehearsed at the Paris Opéra in 1763, it never made the stage, perhaps because the idea of abdication, enshrined in the plot, was a bit close to the bone; astonishingly, its first staged performances were at Aix-en-Provence in 1982 courtesy of John Eliot Gardiner, who had conducted a concert performance  of his own edition at the Queen Elizabeth Halli n 1975. The first modern performance was actually in 1964 at the Maison de la Radio France; there is also a DVD of a minimalist staging by Roobert Carsen with Les Arts Florissants and William Christie on Opus Arte from Paris' Palais Garnier with a cast boasting Barbara Bonney (Alphise), Paul Agnew (Abaris), Laurent Naouri (Borée) and Toby Spence (Calisis); purchase link below. Some readers might remember a Proms semi-staged performance (a production then en route to the Salznurg Festival) in 1999, conducted by Rattle with the Orchestra of the Age of Enlightenment, again with Bonney as Alphise (Gardiner had preceded Rattle at the Proms in 1978). But a new recording is to say the least welcome, particularly with a predominance of native French speakers in the cast.
Much around the opera is shrouded in mystery, including the author of the libretto. But the music is resplendent: charm, not least in the many dances, meets unalloyed genius.The plot concerns Alphise, the Queen of Bactria; tradition dictates she marries a Boread (a descendant of Boreas, the God of the North Wind. Sadly, Alphise loves Abaris, abdicating to marry him, incurring Borée's wrath, who creates a storm and abducts her. In the nick of time, via a Deus ex machina plot twist, Apollo himself reveals that Abaris was sired by himself and a wood nymph, thus freeing the two to marry.
There are plenty of storms, as one might expect from a plot that holds the God of the North Wind at its heart, but there is tendresse galore, too: try Abaris' second act air, "Charmes trop dangereux" (26'56 in the video below, if you want to check it out). The excellent Mathias Vidal is just as eloquent on disc. Nicolas Brooymans is the Dieu du jour, Borée, beautifully strong of voice. The two main female leads, Deborah Cachet as Alphise and Caroline Weynants as Sémir, are both taken by stylish, radiant singers. Rameau's sometimes florid lines are brilliantly delivered. The period instrument band Collegium 1704 is simply superb at projecting pageantry.  
Full documentation from Château de Versailles Spectacles includes libretto and translation; it also includes an article on Rameau's importance as a composer by the Director of Music at Versailles, Laurent Brunner.
Unfortunately I was not present at the Versailles performance in January 2019; this is an offshoot of that. Here is a performance with the same conductor and orchestra and largely the same cast from the Utrecht Early Music Festival 2018: