Berlin Festival (4): Berlin Radio SO / Jurowski in Xenakis, Bartók and Mahler
The Xenakis and the Bartók, certainly, will live long in the memory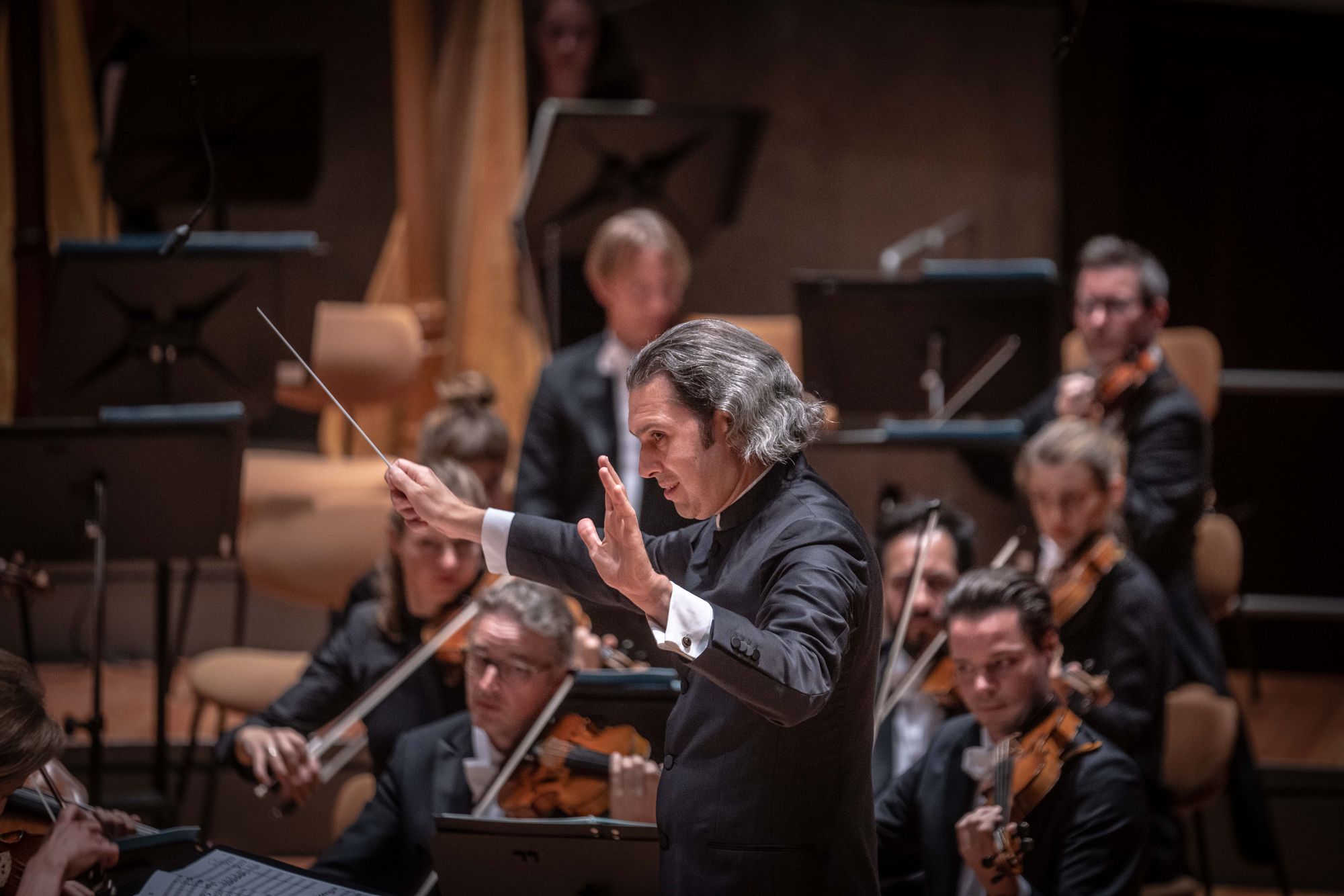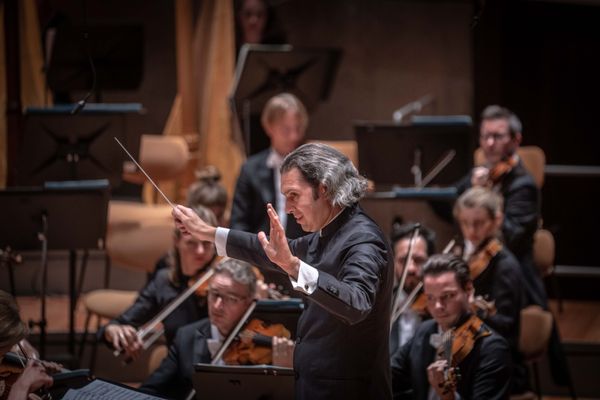 Musikfest Berlin (4): Xenakis, Bartók, Mahler. Georg Nigl (baritone); Dirk Rothbrust (percussion); Vilde Frang (violin); Berlin Radio Symphony Orchestra (RSB) /  Vladimir Jurowski (conductor). Philharmonie, Berlin, 13.09.2022
Xenakis   Aïs (1980)
Bartók   Violin Concerto No. 1, Op. Posth / Sz 36 / BB 48a (1907/8)
Mahler   Symphony No. 5  (1901-04/1911)
An ambitious concert, this, with two intervals of fifteen minutes each culminating in Mahler's great Fifth Symphony.
Just a couple of days previously, Enno Poppe had conducted a revelatory performance of Jalons as part of the celebrations of the centenary of Xenakis' birth; now it fell to Vladimir Jurowski to conduct Xenakis' remarkable Aïs, a setting of three tracts, two from Homer (Odyssey, Iliad) and  one by Sappho (Fragment 96). The piece seeks to explore liminal spaces, specifically that between Death and Life. The Greek work 'Aïs' denotes Hades (Ἄϊς' in Ancient Greek) and the work implicitly reminds us of the inevitability of Death. This is, then, a Janus-headed piece, looking both ways.
In the first excerpt from Odyssey (verses 36 and 37), the text speaks of sheep whose throats are cut, the blood streaming out like black clouds, while the souls of the dead rose from Erebos, and then linked to by the second excerpt (verses 205-8), and the attempted, but failed, embracing of Odysseus' dead mother. This is taken from Ulysses' visitation of the dead. The Sappho talks about a longing for death, while the final Homer (Iliad, Verses 855-857) tells us of Patroclus' death, and is where we encounter the actual word 'Aïs' in the text itself.
The demands on the singer are huge. The gargantuan, 96-piece orchestra is just the first of his problems, as he has to alternate, sometimes suddenly, between the bass/baritone register and falsetto or soprano. This is incredibly writing, and Nigl has such strength in those upper reaches.
Then there are the massive percussion breaks, achingly primal, our ancient history presented unforgettably to us in sound. Nigl's voice is simply incredible; as was Jurowski's grasp of Xenakis' soundworld, often overwhelming in its seething mass of sound and yet always controlled. Plus, Dirk Rothbrust is a virtuoso percussionist, of that there is no doubt.
One heard a Stravinskian influence at times to Xenakis' writing (Les Noces in particular), a reminder perhaps that he did not quite operate in a vacuum. Both piece and performance were utterly remarkable, awe-inspiring in the correct meaning of the word. A master of gesture, Jurowski ensured each made its point, from the cluster-chord chorales to the headily swirling strings to the brass fanfares of the opening.
Here's a performance by the original baritone, Spyros Sakkas, with Sylvio Gualda, percussion and the Bavarian Radio Symphony Orchestra under Michel Tabachnik:
Bartók's First Violin Concerto is far less often heard than the Second. It was dedicated to the violinist Stefi Geyer (Bartók held some unreciprocated affection for her), and while it was written in 1907/8, it was not published until 1956, over a decade after Bartók died. The first movement (of two) was reworked as the first of the Two Portaits, Op. 5 (1907-11).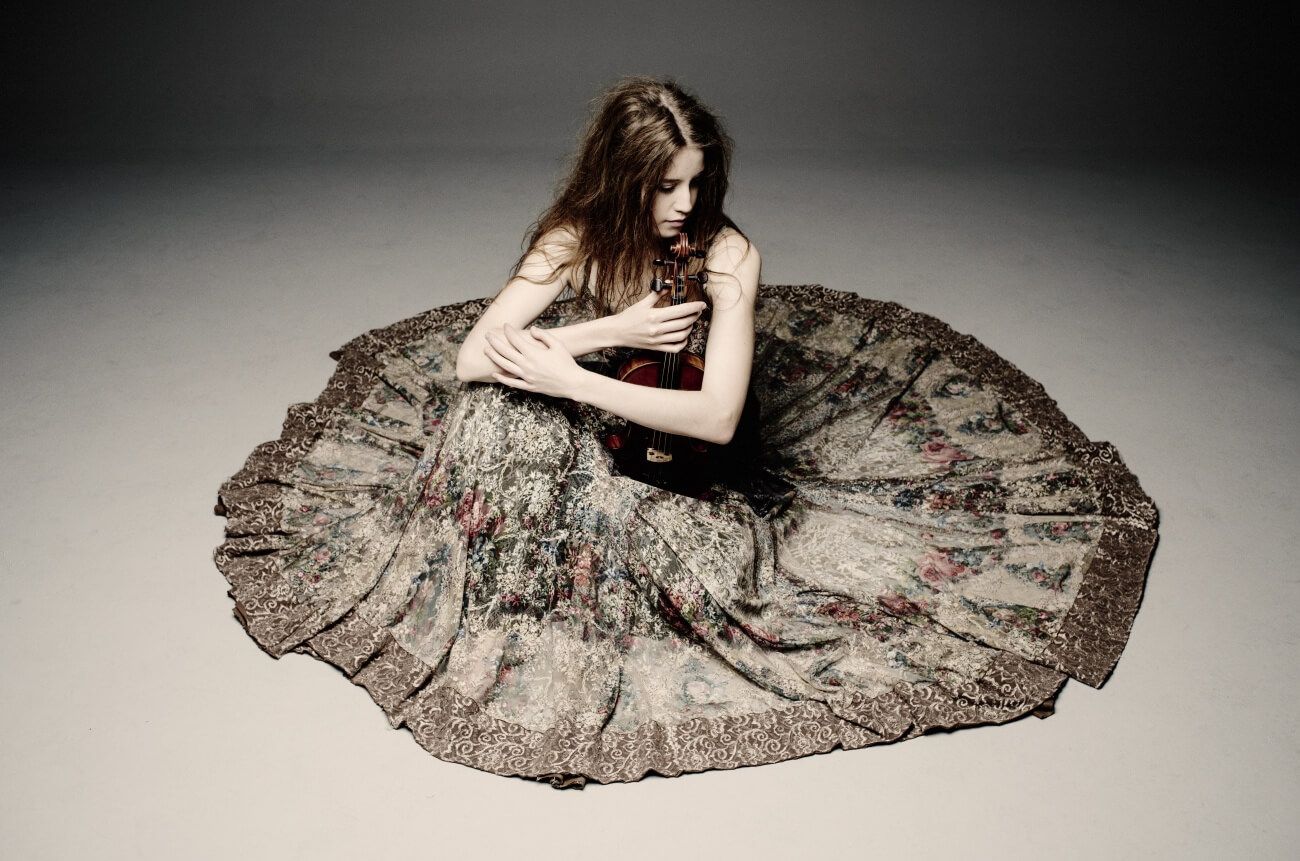 Frang's performance was remarkable – the tenderness of the solo violin opening, the way the line seemed endless while Jurowski created the perfect tissue of fugal activity underneath and around it. Frang's extreme upper register is beautifully sweet and expressive (one heard this particularly towards the end of the first movement). Her true sense of Bartók melody allied with Jurowski's supremely intelligent and sensitive way with the orchestra was an unbeatable combination. The second and final movement offers huge contrast, fast, vital. It is an Allegro giocoso with a significant reflective section that once more played to Frang's strengths, not least her superb stopping. The keening gestures over a descending line of chords just before the music quickens again was beautifully done, while thanks to Jurowski the all-important rapid changes of mood turned on a sixpence, and there was real joy to some of the woodwind contributions. A terrific performance of huge virtuosity and élan, entirely convincing at every turn.
Vilde Frang has recorded this work with the Orchestre Philharmonique de Radio France and Mikko Franck., although Jurowski's textures were clearer and more luminous than Franck's. Frang has also recorded the Sonata for Solo Violin (see Musicweb review) as well as performing on a Musicweb Reconnmended disc of Bartök's Piano Quintet in C, Sz 23 and the Sandor Veress String Trio (review).
So let's treat ourselves with no less than three relevant performances. Here is Frang's recording, across two videos:
... and here she is in the first movement with the Berliner Philharmoniker, again with Frang, this time in December 2011 with conductor Adám Fischer:
.. and finally, a truly classic(complete)  version. The great Isaac Stern with the Philadelphia Orchestra under Eugene Ormandy in 1961, now on Sony (originally on CBS, of course):
After a second interval, it was time for Mahler's Fifth Symphony – something of a gargantuan concert, this. I don't know if London in general misses Jurowski after his departure from the London Philharmonic, but I certainly do. He recorded Mahler's Second, Fourth and Eighth Symphonies with them on the LPO's own label. With the Berlin Radio Symphony Orchestra, however, he has put down (stunningly recorded on Pentatone) a wonderful Das Lied von der Erde with Dame Sarah Connolly and Robert Dean as soloists (see Classical Explorer's mini-survey of performances of this piece).
Jurowski's Mahler is lean, analytical in terms of texture, and clearly carefully considered. Just the occasional ragged moment of ensemble was detectable in this performance. But it was fascinating to hear the woodwind and brass able to operate as individual units so brilliantly, and yet when soloists came to the fore, there was such character. Characteristically for Jurowski, tempos were on the fast side (definitely Adagietto, not Adagio), ensuring a momentum that gave the opening funeral march an unstoppable onward trajectory. Quite rightly, there was no gap between the end of that movement and the stormy catastrophies of the second, the latter underlined by powerful, hard-sticked timpani. Jurowski has been Principal Conductor of this orchestra since 2017, and their clear rapport shows – there is an underlying taut intensity that shone through, not least in the glistening third movement with its fine woodwind and fine horn solo (the Principal moved to the right of the orchestra, divorced from his colleagues, for this). If there was a downside to Jurowski's approach, it was that some of the climaxes in the finale felt just slightly underplayed (Bernstein and the Vienna Philharmonic had a good handle on this, I remember from a famous Proms performance). Lots of energy though, and a blazing conclusion.
The Xenakis and the Bartók, certainly, will live long in the memory.
Download link for the Stern Bartók: https://amzn.to/3xBZmj3