Beethoven's Ninth, Philarmonia (concert review)
Even by the Philharmonia Orchestra's exalted standards, this was an exceptional concert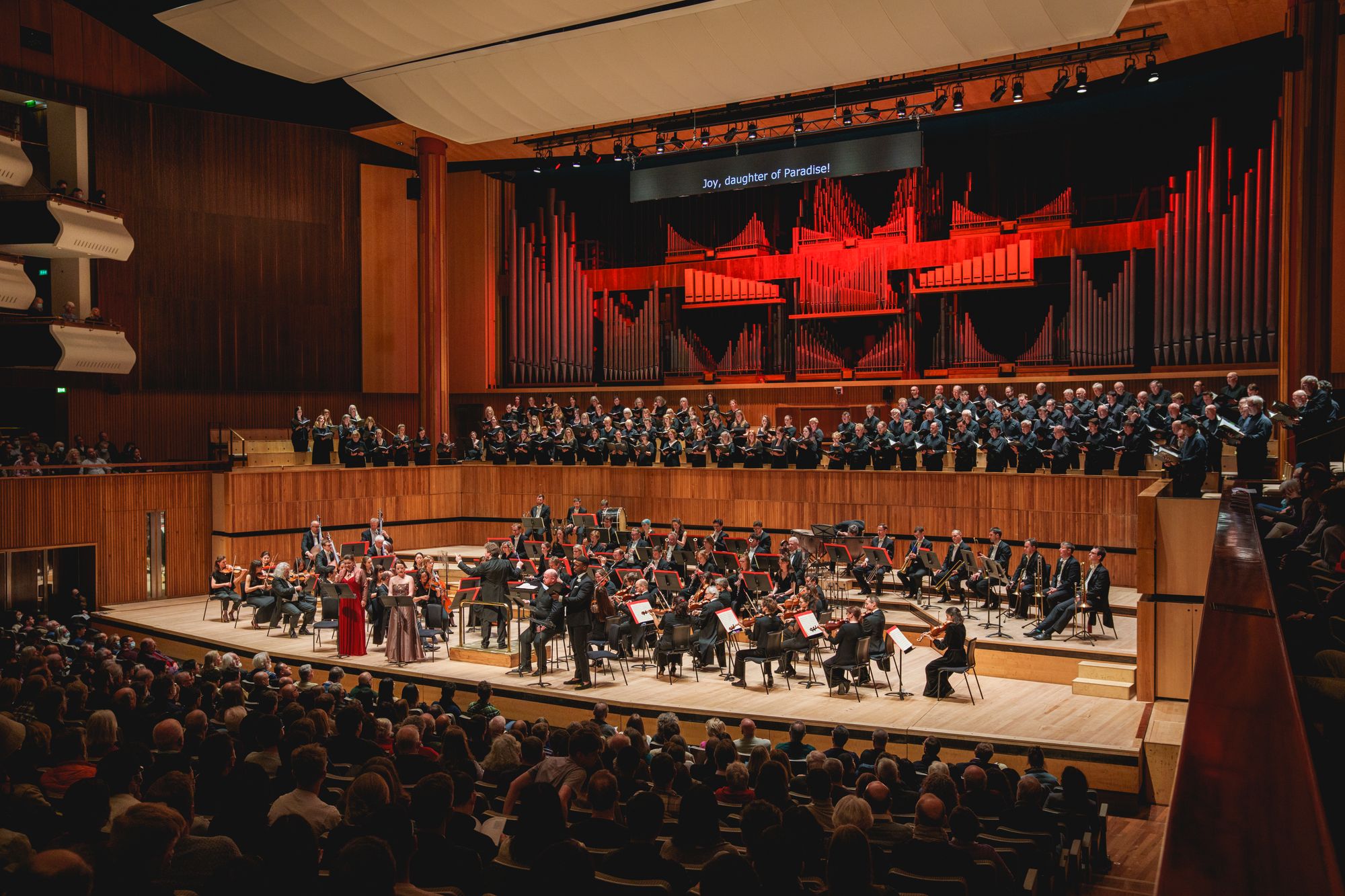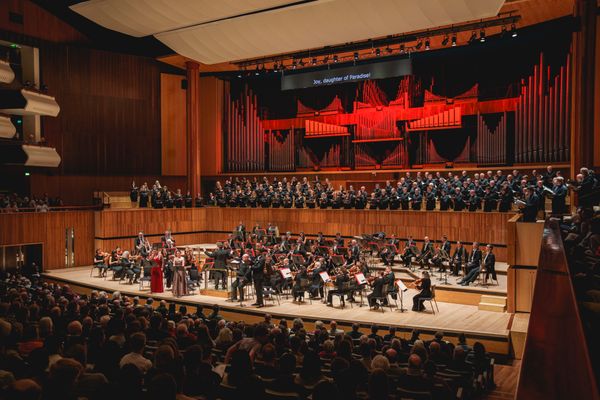 Voříšek, Beethoven Lyubov Petrova (soprano); Hanna Hipp (mexxo); Nicky Spence (tenor); Solomon Howard (bass); Philharmonia Voices; Crouch End Festival Chorus; Philharmonia Orchestra / Jakub Hrůša. Royal Festival Hall, London, 3.4.2022 (CC)
Voríšek Symphony In D, Op. 23 (1821)
Beethoven Symphony No. 9 in D, Op. 125, 'Choral' (1822-24)
Even by the Philharmonia Orchestra's exalted standards, this was an exceptional concert.
First up, there was the programming. The eternal question of what to put with Beethoven's mighty Ninth found a surprising response in Jan Václav Voříšek's D major Symphony of 1821. Known mainly for his influence on Schubert (in particular that latter composer's Impromptus) this, his only symphony, has indeed many moments that might be referred to as 'Schubertian'; but in Hrůša's hands, it was Weber who seemed closest to the opening of the second movement Andante (although when the sun comes out, so to speak, we return to Schubertian territory). Whatever mutual influences one might detect, there was no doubting the expertise of this performance, with authentic trumpets and timpani offering extra bite in the outer movements. The antiphonal violin layout aids clarity – and what was revealed was ingenuity and imagination on the composer' spart at every turn. A fiery Scherzo, dramatic and defined by its tight ensemble, included a lovely French horn solo, but most fascinating of all was the finale, with its moment of wind Harmoniemusik juxtaposed with a belly of fire. So many moments of great character here – it truly did sound as if the players were having a ball at the sheer joy of performance.
It was in fact the figure of Beethoven that had lured Voříšek from Prague (the two met in 1814). The piece's message of hope (the setting in the final movement of Schiller) could surely rarely be more apposite. Surtitles and lack of text in the programme kept teha capacity audience's attention on events on stage in the finale, the culmination of a superb account characterised by Hrůša's incredibly intelligent conducting. He sees the long view, so structurally each movement has a grand arc of its own and each, in turn, leads inexorably to that finale. Hrůša also allowed in a slight rawness to the Philharmonia sound, normally as smooth as velvet. The timpani worked so well here, like bullets at times, yet when quiet, acted like the music's heartbeat. Nice to hear little ritardandos make their point without any hint of over-indulgence.
A super-light opening to the Scherzo set the stall for a performance great verve. Little details – like string pizzicato delivered with real depth, the pastoral atmosphere eof the Trio, and a perfectly-placed horn solo, plus some superb first bassoon contributions from Robin O'Neill. It was in the finale, though, that the performance elevated itself to the truly great, its whirlwind opening full of frenzied frisson, the lower string 'recitatives' full of power, the instrumental fugue replete with forcer. Of the vocal quartet, it was bass Solomon Howard who entered first, with a voice full and powerful and commanding. Complementing this was Nicky Spence, in fine voice, with equally strong contributions from mezzo Hanna Hipp and clarion-voiced soprano Lyubov Petrova. Interestingly, the two female voices and the two male voices made to perfectly judged units, the duet sections better than I for one have ever heard them; together, for once the soloists acted as a unit. No high B natural from the solo soprano though, who seemed to opt for an alternative, but what would normally seem a talking point paled into nothing against the strength of Hrůša's interpretation and the Philharmonia's magnificent realisation of the score. And whatever one thinks of massed choruses in tisi piece, there is no doubting the sheer bone-shaking impact of the combined Crouch End Festival Chorus and the Philharmonia Voices: and all credit to the valiant sopranos who maintained full strength in Beethoven's cruel writing
This was certainly one of the finest Beethoven Ninth's this reviewer has heard, prepared for via a perfectly judged, and impeccably executed, first half (remembering, too, that Voříšek's Symphony is sometimes equated with Beethoven's first two offerings in this genre and so may be seen as something of a 'substitute'). Simply magnificent.
This post complements Classical Explorer's recent post on Furtwängler's Bayreuth Ninth (July 1951).
Photo © Andy Paradise