Beethoven's Last Three Piano Sonatas from Sunwook Kim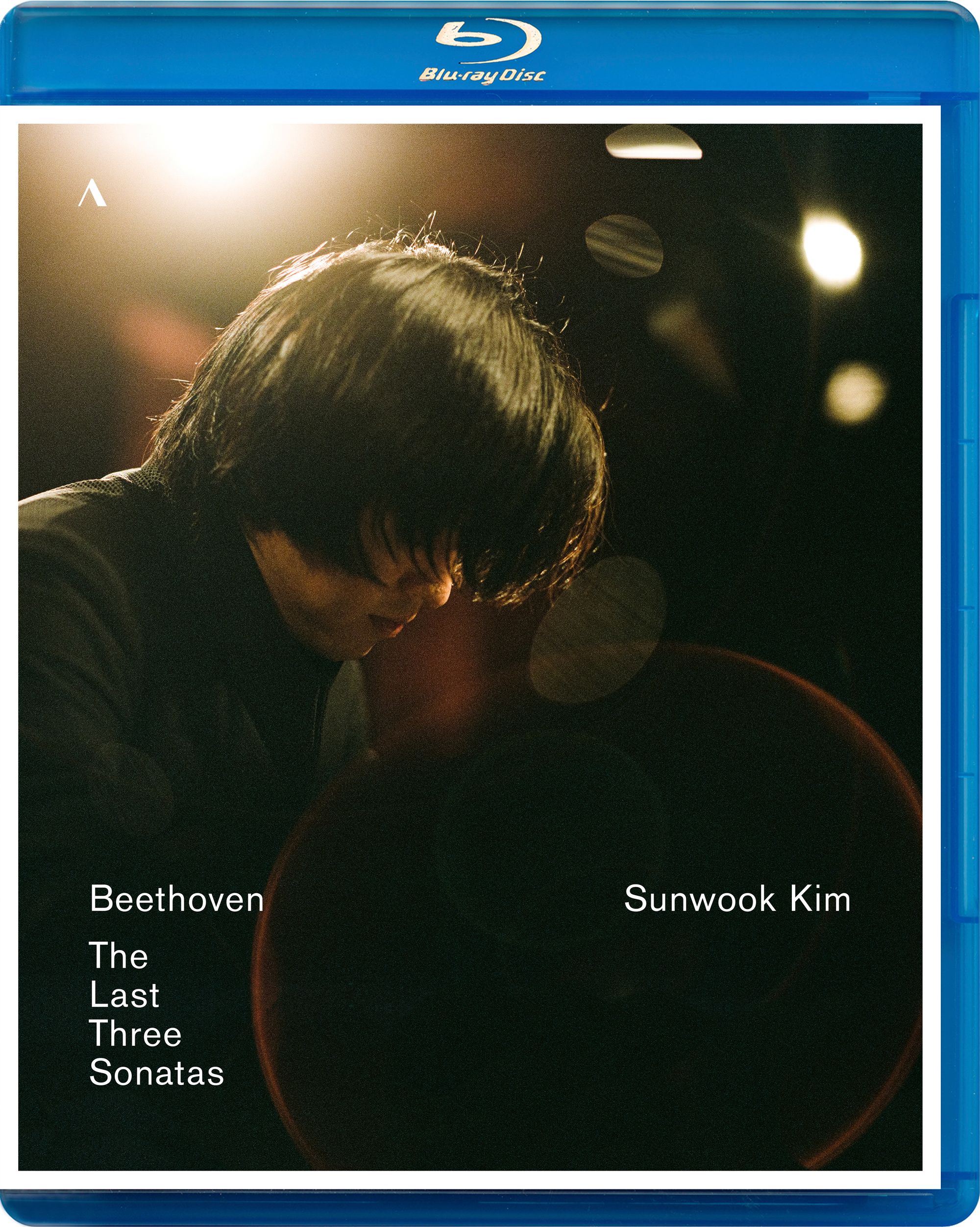 Recorded and filmed in full HD in the Kunstkraftwerk, Leipzig (a graffitied, trendy industrial factory building) accentus and Cartier present this fine set of performances from Korean pianist Sunwook Kim. For once, the booklet notes have a real purpose: Ann-Katrin Zimmermann not only philosophises on the placement of Beethoven in physical space (this one as architecturally rigorous as Beethoven's music), but also on the idea of musical spaces: "sonic space" (keys, pitch …), "playing space" (variation etc), "temporal space" (historical aspects) and"resonance space" (literary echoes).
Sunwook Kim won the 2006 Leed competition. Hearing him recently at Insula's opening concert of their 2021/22 season at Paris' La Seine Musicale in Beethoven's Third Concerto (substituting for Nicolas Angelich) reminded us of what a fine pianist he is.
In late Beethoven, he plays with great beauty – his fortissimo is never brash, even when he is explosive. Listen to the first movement of Op. 109; how it eases its way in:
The variations of Op. 109 unfold beautifully and intelligently and, tellingly, the camerawork illuminating rather than detracting. There is a real songful line here, a true legato. Excerpts from YouTube used here are sound-only, but one can hear Kim's intelligence here:
From rigour to the Elysian Fields: this is one of the best Op. 110's I have heard from anyone of any era (and one of the few in which the notoriously tricky passages in the Allegro molto do not sound awkward). The overall sense of flow is remarkable, exuding remarkable maturity.
Listen to the sense of tranquility of Op. 110's first movement:
Op. 111 is almost as fine: here, with gravitas right at the centre of his reading, while Kim's intellectual grasp of Beethoven's registral spacings and use of texture is admirable.
Here's the radiant finale of Op. 111, a masterpiece of natural unfolding after the C minor storms and strains of the first movement:
DVDs or Blurays of piano recitals sometimes don't feel worth the bother unless you happen to be a pianist and are analysing technique, but this one is. Beautifully filmed with tasteful camerawork and with top-rank Bluray picture quality, this emerges as a truly musical experienec.