Beethoven Fourth Symphony, Furtwängler (1943)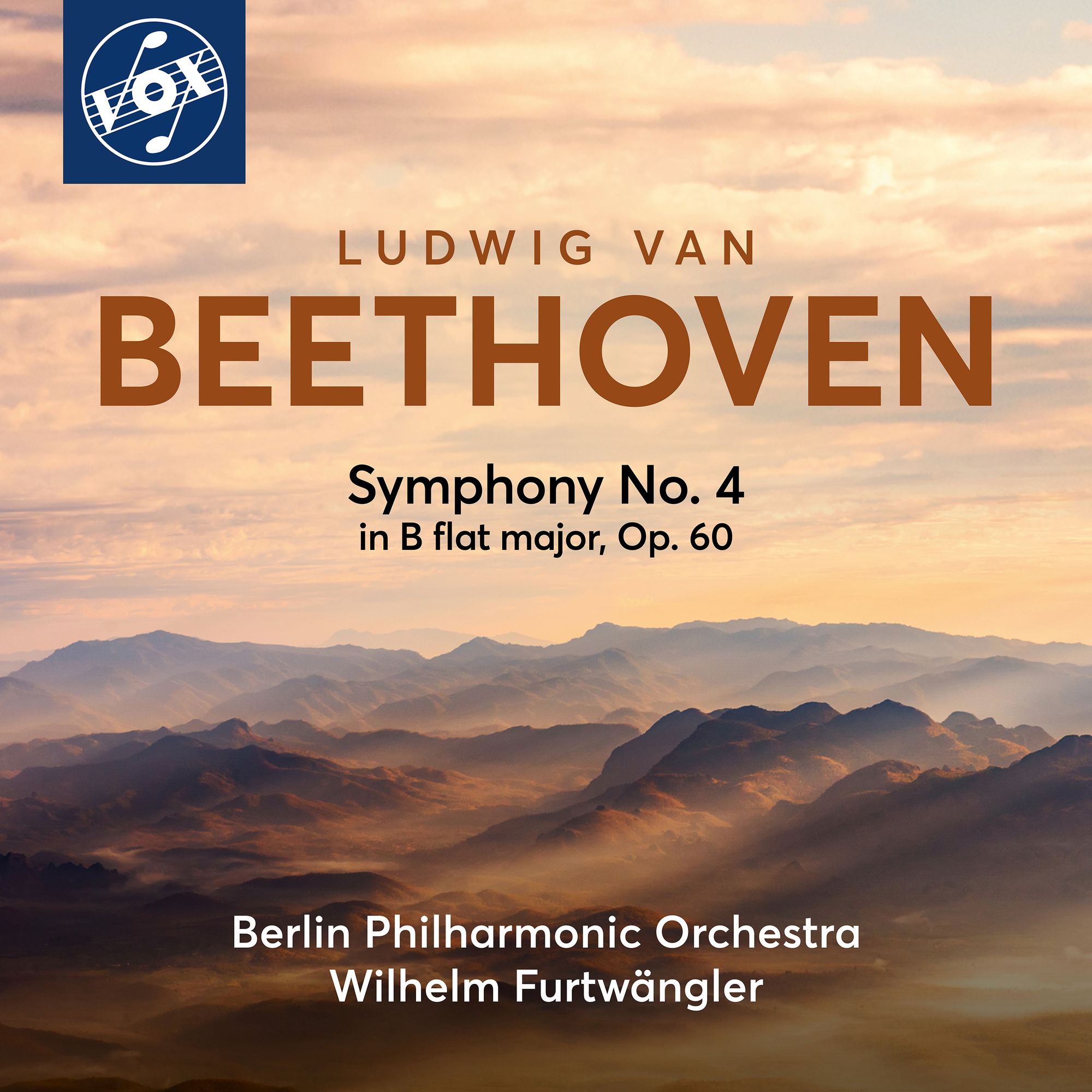 We took on Furtwängler's Bayreuth in BIS's transfer previously here; now it's time for the Fourth Symphony, a performance live from Berlin on June 30, 1943 (previously thought to have been a 1945 recording). This excellent Furtwängler discography - well annotated - identifies no fewer than seven Furtwängler Fourths.
Looking at that date, it is no surprise to learn that the recording was made by the "Reichs-Rundfunk-Gesellschaft". Maybe the real surprise is that Vox are issuing this at full price with no filler. This is a Vox thing - I remember finding Vox LPs in a record shop in Guildford with cripplingly low playing times on both sides and yet going for the same price as new DG discs ....
The transfer is more than acceptable, it has to be said. You can hear the performance (not in the Vox trasfer) here, though, and decide if it's your cup of tea (it won't be everybody's).
Furtwängler's way with Beethoven was deep and profound. His understanding of Beethoven's harmonic processes - and therefore structures - was arguably unparalleled. So when there are shifts in pulse, it is always for the soundest of reasons.
The Vox transfer is a fine one, with little surface noise, allowing the expanse of the slow opening of the first movement to responate beautifully - and allowing the silences to speak volumes, as surely Furtwängler intended. The main body of the movement is replete with contrasts. There is more dynamism here than often heard in teh Fourth, which counterbalances the lyricism perfectly. Harshness of upper strings is nicely contained in the Vox release, and the flute's "pastoral moment" is beautifully caught.
The marking for the second movement is "Adagio". Furtwängler is most definitely six beats to a bar, more Bruckner adagio at times than Beethoven, and the music  has a sort of "bend" to it as we approach the famous clarinet solo  (a solo that is stunningly played here, by the way). At over 12 minutes, this feels like an extended tone-poem, almost, with a grand climax at its heart (in which we are able, thanks both to conductor and transfer, to hear the basslines with clarity). There is an absolutely mesmeric moment when string lines intertwine (prior to the solo bassoon entrance). A pity the first horn just misses his high entrance.
The third movement is Allegro (-ish), but Furtwängler's reading of the 'vivace' indicator is on leans towards a heavier reading than most; the Trio heard like this (and slower still) seems to link this, across time, to the as yet unwritten slow movement of the Ninth Symphony. It is fascinating, a reading of another time. I wonder if we will ever find a conductor that can combine the incredible structural insights of Furtwängler with contemporary, historically-informed scholarship? ...
The finale does scamper along (and fits Beethoven's entreaty of Allegro ma non troppo nicely), capping what to me at least is a Fourth like few others. Heard from a contemporary perspective, it takes some getting used to but the rewards to be gleaned from Furtwängler's wisdom in this repertoire are many indeed.
Nice to have the original Vox artwork on the back of the booklet, too: