Barbara Hannigan and the LSO's unforgettable season opener
A simply stunning start for the 2023/24 season from the LSO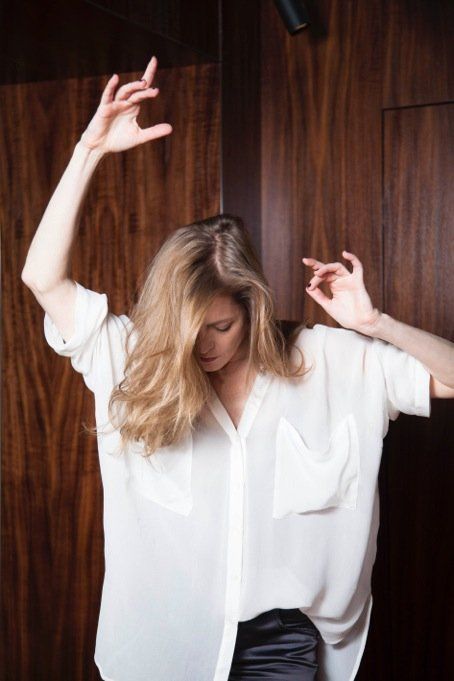 Ligeti, Vivier, Haydn, Nono, R. Strauss Fleur Barron (mezzo); London Symphony Orchestra / Barbara Hannigan (conductor / soprano). Barbican Centre, London, 14.09.2023
Ligeti      Ramifications (1968/69)
Claude Vivier  Wo bist du Licht! (1981)
Haydn      Symphony No. 26 in D minor, Hob. I:25, 'Lamentatione' (1768)
Nono      Djamila Boupacha (1962)
R. Strauss   Tod und Verklärung (1889/90)
Genius programming from Barbara Hannigan and the London Symphony Orchestra made this a season opener to remember. From Haydn to Nono is quite a jump, but the evening worked spectacularly well. The programme rep[resented a move from dark to light, encapsulated in mucrocosm within Strauss' Death and Transfigration, the closing item of the evening.
Ligeti's Ramificantions for string orchestra throws down a gauntlet to the audience It will brook on break in concentration; it whispers rather than shouts. Tiny motifs are repeated but the music itself is maximally distanced from the Minimalists. Here, mystery is paramount. The 12 solo strings are split into two similar groups, spatially opposing each other (and tuned a quarter-tone apart). Under Hannigan's batonless hands, the music took on a gradual sense of warming. A daring way to start a concert season for sure: but with the LSO strings at one's disposal, one that paid off in spades. The massive registral space created towards the end and its final disappearance into nothing made maximal impact. A superb performance.
The music of Claude Vivier (1948-1983) has sill to achieve full recognition. Earlier this year, Hannigan programmed Vivier's Lonely Child (with soprano Aphrodite Pantoliduo: see review on Seen & Heard International here). The present piece, Wo bist du Licht! was written in 1981 and is scored for mezzo (the superb Fleur Barron, who is mentored by Hannigan), percussion, strings and tape. Barron had also appeared with Hannigan in 2022, reviewed here. Nothing could prepare us though for this stunning performance of Viier's settings of Hölderlin and the composer himself. The long instrumental opening took non a markedly ritualistic slant under Hannigan's direction; initially, the voice joins in before morphing into a more Schoenbergian Srachgesang. Barron's voice verged towards the contralto at times, which suited the music perfectly – there is no lessening of strength in herlowest reaches. A tape acts in counterpoint, including Martin Luther King's famous 'Let freedom ring' speech from 1962. The orchestra represents a 'divine sound landscape' (Vivier's own words) with percussionists as structural articulators and rhythmic emphasisers. Spectralist techniques enable a halo of sound around the solo voice. We hear two journalists speak of the Vietnam War, but at a low level, 'like a memory'. The singer is also called on to sing in Vivier's own 'invented language'. The actual question of the title, 'Wo bist du Licht!' (albeit with an exclamation point instead of a question mark) is taken from Hölderlin's ode Der blinde Sänger (The Blind Singer).
It is frankly impossible to imagine a more convincing performance of this piece. Everything came together: Fleur Barron magnificent, faultless; the LSO under Hannigan offering their fullest concentration and virtuosity. In the vocal line, extended vocal techniques were effortlessly integrated into the musical argument – certainly, they were no mere effects, a marker of deep understanding of the music's vocabulary.
Starting in October this year, Barron begins a sequence of performances of Penelope in Monteverdi's Il ritorno d'Ulysse in patria (Bordeaux, Geneva, Toulouse, Angers, Brussels, Madrid …). It should be quite the event.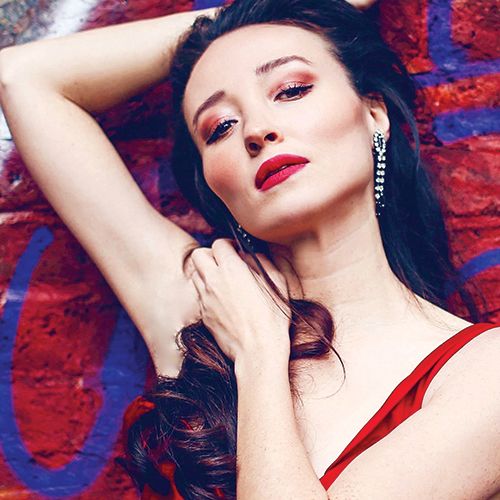 ---
One might have thought it quite a shift to a Haydn Symphony, but again it worked. The chosen one was the so-called 'Lamentatione' Symphony (No. 26), and while memories of a performance by Ian Page and The Mozartists at the Wigmore in 2018 still linger (review), Hanigan offered a powerful argument of her own. There are only three movements (it ends with a Menuetto and Trio) but it is the process that is so interesting, and deeply affecting. Haydn uses plainchant as part of his thematic material, often in the guise of a cantus firmus, over which more overly symphonic lines decorate the surface. We are most definitely in 'Sturm und Drang' territory here, and Hannigan left us in no doubt of that, the first movement forthright, powerful. She also found huge beauty in Haydn's contrasting sighing gestures. The first movement used a chant from the Passion according to St Mark; the second uses part of the Lamentations of Jeremiah. There is something of Bach in this Adagio in its lightly tramping bassline before the dark, shifting Menuet makes its mark. This final panel is full of contrasts, each one relished by the LSO. Dark, certainly, but with an omnipresent possibility of light. An incredible first half. Some notable solos from leader Benjamin Gilmore should be mentioned.
---
It was Hannigan herself who opened, seule, the second half. Under a spotlight, she sang Nono's Djamila Boupacha for solo voice. The piece commemorates a young Algerian activist who was captured and tortured and who, while awaiting trial, herself opened a case against her torturers. A poetic response to events  by Jesus Lopez Pacheco fed Nono the words for his setting. Again, there is a movement from dark to light (the text ends, in translation, 'A day must dawn / a new day. / The light must come / believe what I tell you'). Hannigan was unutterably haunting in her delivery, leaving the final note hanging in teh air, turning slowly and ushering in the Strauss.
Good to see Strauss ushering in another season (as he has done with Dresden and Berlin this year and who knows where else). If ever there is a journey from dark to light, it is the 1889/90 tone poem Tod und Verklärung (Death and Transfiguration). From the quiet pulsings and chthonic chords of the opening two things became apparent: Hannigan had found just the right burnished sound for Strauss, and also know how to bide her time. Thre was a structural mastery to this performance that one hears only from the finest conductors. One can point easily to the beautiful woodwind solos (flute, oboe and clarinet all top-tier), but it was the composite entity that was important. Hannigan found massive detail, even in soul-crushing climaxes. Definition coupled with heartfelt emotion is a rare combination, and yet here it was. One could feel the music's increasing luminosity as it was lit from within.
A simply stunning start for the 2023/24 season from the LSO. Barbara Hannigan has recorded the Nono for Alpha and there is a review on MusicWeb International here (please note I am more predisposed towards Nono than the review's author).