Auber Orchestral Works from opera and ballet
If you haven't encountered any of Auber's music before, this is a great place to start;Dario Salvi conducts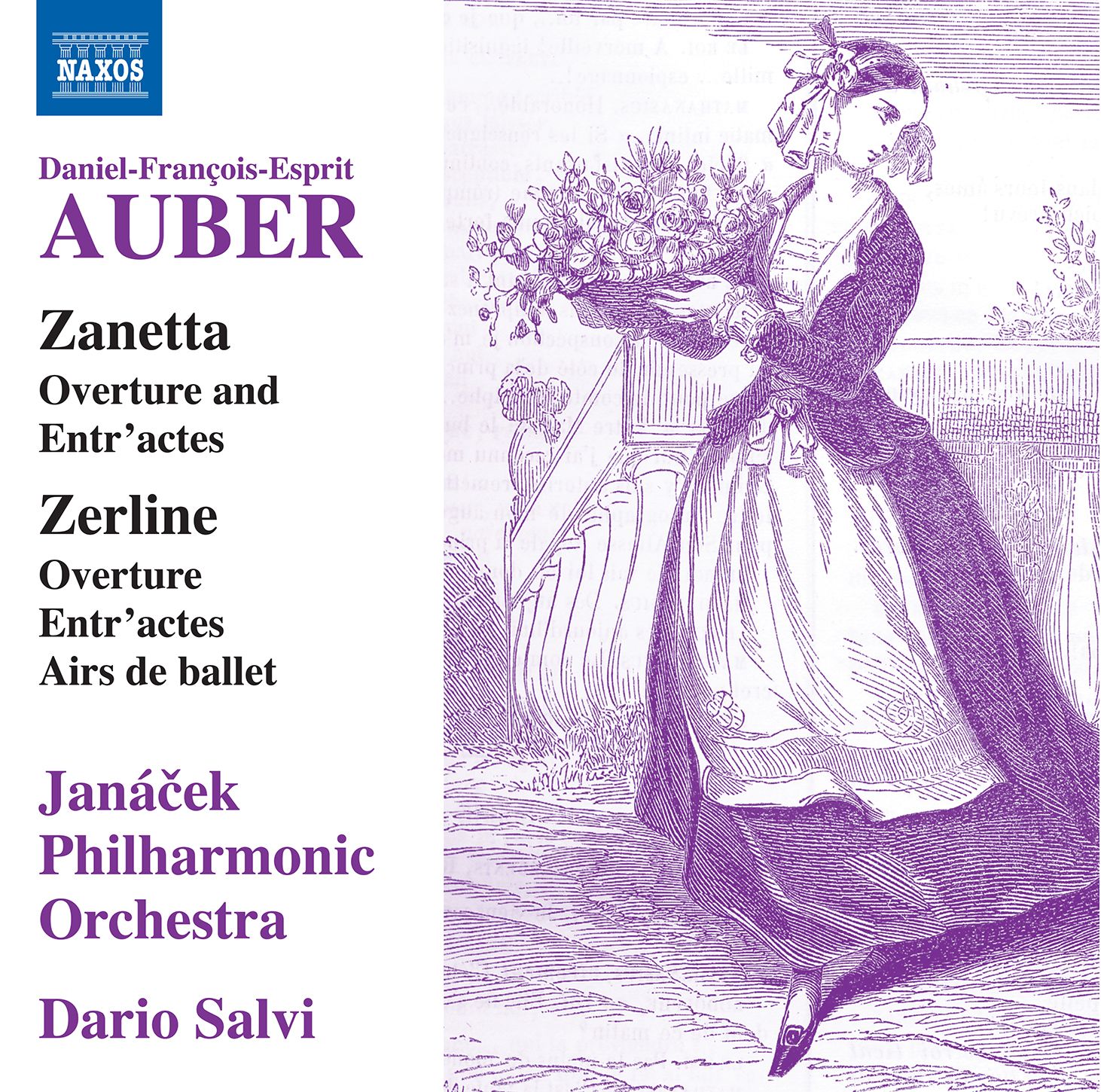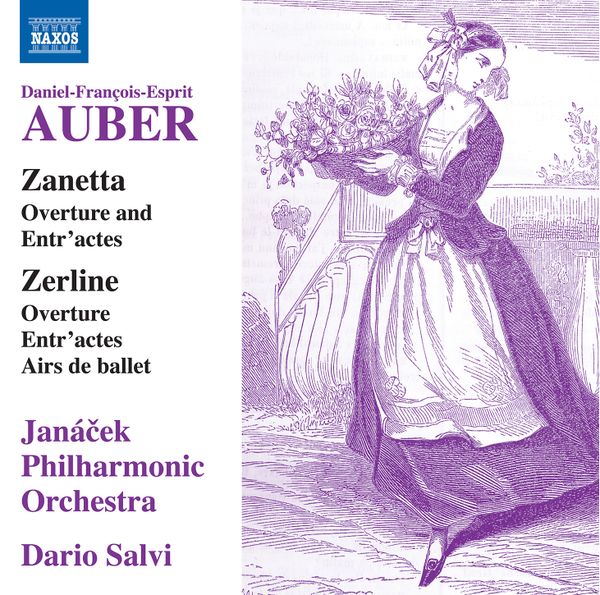 As we approach the so-called "festive season," some music by Daniel-François-Esprit Auber (1782-1871: yes, that really is three hypenated forenames!) seems in order: frothy, fun, and in some ways presaging the other festivities in Vienna at new Year. Here' the Overture to his 1840 opera Zanetta just to get you in the mood. The Janáček Philharmonic Orchestra under Dario Salvi finds just the right sense of joy:
This is the fifth volume of Auber orchestral works from Naxos, and features excerpts from two of Auber's trhee "Scicilian" operas. Zanetta was produced at the Opéra Comique in Paris in 1840 and concerns intrigues in love at the court of Naples around Zanetta, the daughter of the royal gradener: the full title of the opera is "Zanetta, ou Il ne faut pas jouer avec le feu" (Zanetta, or one mustn't play with fire). The Overture (above) is quite an extended composition (nearly ten minutes) with a nice contrastive dramatic minor section - minor key, yes, but nothing to cause anyone any trauma!
It is good to have two charming entr'actes included here (both fetchingly played) and aa "bonus" in the form of a Quadrille on themes from Zanetta by one Philippe Musard (1792-1859), whom Naxos booklet notes refer to as "a famous violinist, conductor and composer of dance music living in Paris ...  the French equivalent of Johann Strauss I," Certainly, this Quadrille could be hoiked out on New Year's Day in Vienna and wouldn't sound out of place. Its great fun, and expertly written:
When it comes to the opera Zerline (1851), we immediately enter a more expansive world in the Overture:
The excerpts from Zerline take up nearly an hour. The opera this time is set in Palermo in the Restoration, and centres on maternal love: a mother's quest to find her long-lost daughter, an orange-seller who was abducted by pirates (the full title is Zerline, ou La Corbeille d'oranges: Zerline, or the orange-seller). That might all sound a bit Gilbert & Sullivan plot-wise, but the music for this piece (really a vaudeville) is utterly delightful. There are some beautiful oboe solos in the Overture, as there are elsewhere in the full ten instrumental excerpts from the opera which take nearly an hour to perform. It's worth perhaps quoting the dance from the third act, "La Styrienne," performed with humour and definite suavité by the Ostrava-based Czech orchestra under Dario Salvi:
If you haven't encountered any of Auber's music before, this is a great place to start.
As a postscriptum, it's worth noting that with music as infectiously popular as Auber's his music inevitably found its way into piano paraphrases and fantasies.One of Auber's most famous operas (if "famous" is the right word) is La muette de Portici. Here's Sigismund Thalberg's thoughts on themes from that opera, the Grande fantaisie sur des motifs de l'opéra :a muette de Portici, beautifully played by Mark Viner on the splendid PIano Classics label (good piano recording here, too):