An Oratorio for Christmas: Bach's Weihnachts-Oratorium
The Christmas Oratorio is a piece like no other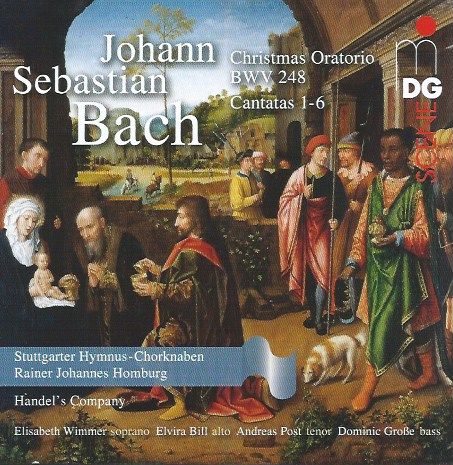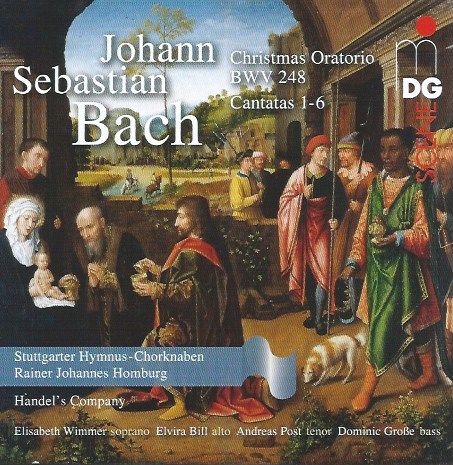 Written for the Christmas of 1734, Bach's Wiehnachts-Oratorium is made up of a sequence of six cantatas, one to be performed per day. The sequence begins on Christmas Day, followed by Boxing Day; ; the third is December 27, then New Year's Day, the  first Sunday after New Year and finally the sixth on Epiphany.
A new recording on Dabrighaus und Grimm from Stuttgart ticks many boxes: the treble voices of the Stuttgarter Hymnus-Chorknaben, and perhaps most of all the Trompetensemble Thomas Bauer, on tope form for the first cantata.
This first cantata begins with an explosion of joy: "Jauchzet, frohlocket" sings the chorus to a blaze of trumpets. In the absence of videos for the currrent performance, here's a veruy special one, Ton Koopman with his Amsterdam Baroque Choir and Orchestra:
Try contrasting this with the gentle G-major Sinfonia of the second (no brass in this cantata at all; it is of an altogether different ilk):
While the first cantata is about the birth of Jesus and the second the annunication to the  shepherds, the third returns to celebratory the D major of the first.
The Fourth features horn, not trumpets; difficult, high parts given with utter confidence in the Stuttgart performance, featuring Gregor Daszko. A gentle, pastoral F major wafts through this part. Here's a performance from Munich by the Akademie für Alte Music, Berlin (listen out for the obbligato oboe in the soprano aria, "Flößt, mein Heiland, flößt dein Namen":
The fifth cantata concerns the Journey of the Magi and is in A major (the dominant fo D major, the key of the final cantata). The scoring includes the gentle sound of two oboes d'amore; indeed, there is a gentleness to this cantata overall, and, in the bass aria "Erleucht auch meine finstre Sinnen the singer is joined by an oboe d'amore obbligato for a florid outpouring. well sung in Stuttgart by Dominic Große. Here is Klaus Mertens with Ton Koopman:
The final cantata brings the three trumpets back in no uncertain fashion. This is the Adoration of the Magi, and how light Elisabeth Wimmer sounds in Stuttgart in her aria "Nur ein Wink von seinen Händen";the tenor aria "Nun mögt ihr stolzen Feinde" courtesy of Andreas Post in Stuttgart is magnificently light, with wonderous woodwind contributions. before the trumpet-encrusted chorale "Nun sid ihr wohl gerochen" rounds off the performance in a blaze of light.
The Christmas Oratorio is a piece like no other. Scholars debate as to whether it should be performed on the various Feast days or as one; certainly the key structure works perfectly in one evening.