An Old Belief: The Sixteen and Harry Christophers
A superb, radiant disc, beautifully recorded and produced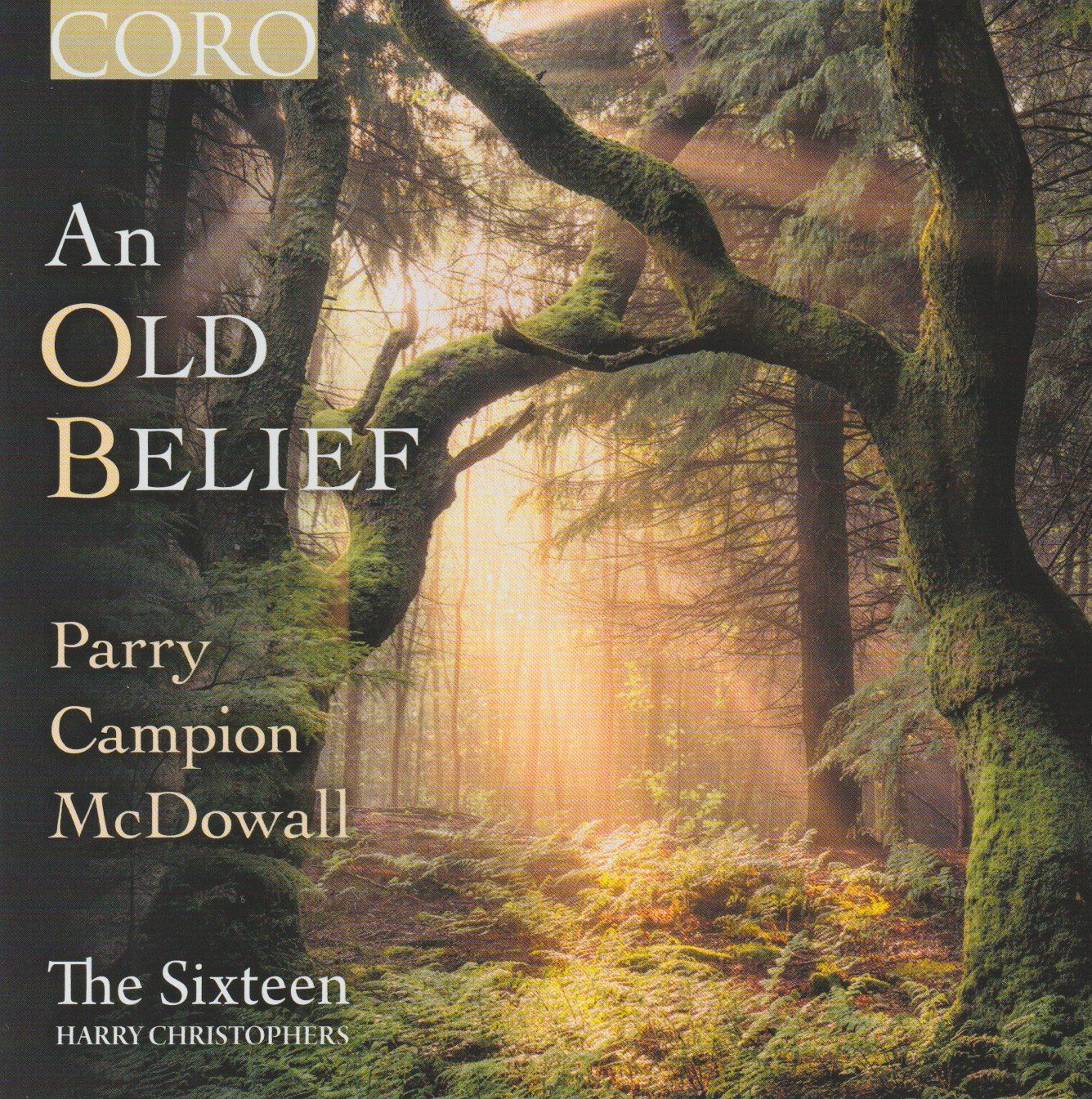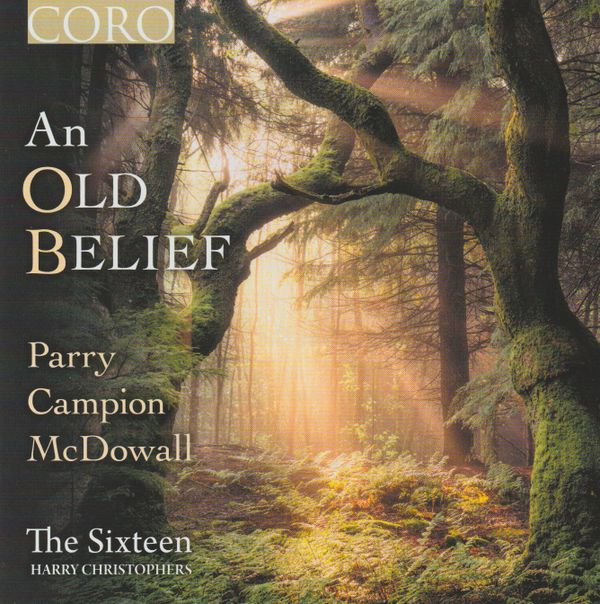 This disc contains all the music from The Sixteen's 2022 The Choral Pilgrimage, a series of country-wide concerts, starting from St John's College Chapel, Camridge on March 18 and taking in a wide spread of churches and cathedrals and one concert hall - London's King's Place, on April 27, and concluding at Peterborough Cathedral on October 22.
While the musical journey begins in rustic mode, with a percussion-underpinned Medieval Carol, Deo gratias, Anglia:
... the music soon internalises to Thomas Campion's glorious Anchor of Light (itself shot through with life in this magnificent performance) and Herbert Howells' Take him, earth, for cherishing, an eight-minute, harmonically perfect and beautiful setting of Prudentius (348-413) in a translation by Helen Waddell (1889-1965):
The way to the main piece of the disc, Parry's Songs of Farewell, is bookended by medieval carols - but two also turn up en route. At the centre, as a sort of anchoring point, is Saint Thomas honour we, itself throwing the contemporary voice of Cecilia McDowall, a composer well known for her choral works, into relief in the floating dissonnances of her "An unexpected shore" (the first movement of Good News from New England). Listen, too, to the beauty and understated triumph at the choral arrival of the titular line in this superb performance:
The hymnic nature of Thomas Campion's Never weather-beaten sail takes us back in time before we go even forther for another carol, Benedicite Deo.
All of these pieces themselves act as a sort of slow processional up to Hubert Parry's Songs of Farewell, a piece which must surely rank among some of the finest choral works ever written. Deeply affected by the First World War, Parry sought poetry that would reflect not only peace and unity and the search for a better world, but also an escape from the horrors of war. It seems so timely today that we feature this piece given the horrific situation in the Ukraine.
Parry chose metaphysical poetry by John Donne and Henry Vaughan and the aching beauty of Thomas Campion's verse. It is genius programming to preceded these beautiful settings by the restrained, intimate medieval carol, O blessed Lord:
... and hear how that works against the luscious opening chords of the first of Parry's Songs of Farewell, "My soul, there is a country" (words by Henry Vaughan):
The disc takes its title from the fourth of Parry's Songs of Farewell, a spell-binding setting of a text by John Gibson Lockhart (1794-1854):
Parry's soarcing phrases in "At the round earth's imagined corners" a setting of the great Metaphysical, John Donne) is radiant, and how well the singers cope with Parry's demands, particularly the upper voices:
The final song is the longest, at some twelve minutes, "Lord, let me know mine end". Its delicious, glorious harmonies, its echoings, are utterly magical, and The Sixteen's performance is one of the most rapt of all. The way Parry takes textures down to almost noting a couple of minutes in as part of this meditation completely reflects the sense of transcendence :
A superb, radiant disc, beautifully recorded and produced.
Here are The Sixteen's tour dates:
18 March – St John's College Chapel, Cambridge
19 March – Christ Church Cathedral, Oxford
2 April – Winchester Cathedral
27 April – Kings Place, London
17 May – Old Royal Naval College Chapel, Greenwich
20 May – Newbury Spring Festival (on sale early 2022)
4 June – St Mary's Church, Warwick
8 June – Llandaff Cathedral
9 June – Hereford Cathedral
10 June – Truro Cathedral
8 July – Carlisle Cathedral
9 July – York Minster
6 September – St Martin-in-the-Fields
8 September – Exeter Cathedral
9 September – Wells Cathedral
10 September – Tewkesbury Abbey
22 September – Southwell Minster
23 September – Liverpool Metropolitan Cathedral
24 September – Blackburn Cathedral
26 September – Croydon Minster
13 October – Lancaster Priory
[14 October – Durham Cathedral - SEE BELOW]
15 October – Greyfriars Kirk, Edinburgh
21 October – Derby Cathedral
22 October – Peterborough Cathedral
UPDATE: Unfortunately, The Sixteen's concert at Durham Cathedral on 14th October has now been cancelled due to unforeseen circumstances.
At the current time, the disc is discounted on Amazon at the link below:
An Old Belief (The Sixteenths, Harry Christophers)
Please note also that there is another fine version of Parry's Songs of Farewell. this time Westmonster Cathedral Choir under James O'Donnell, interestingly enough recorded at exactly the same venue as An Old Belief, All Hallows, Gospel Oak, London). Woth having both as the programming is so different:
Parry (Westminster performance)