Historic Dresden & Charming Manchester: conductor Kahchun Wong in interview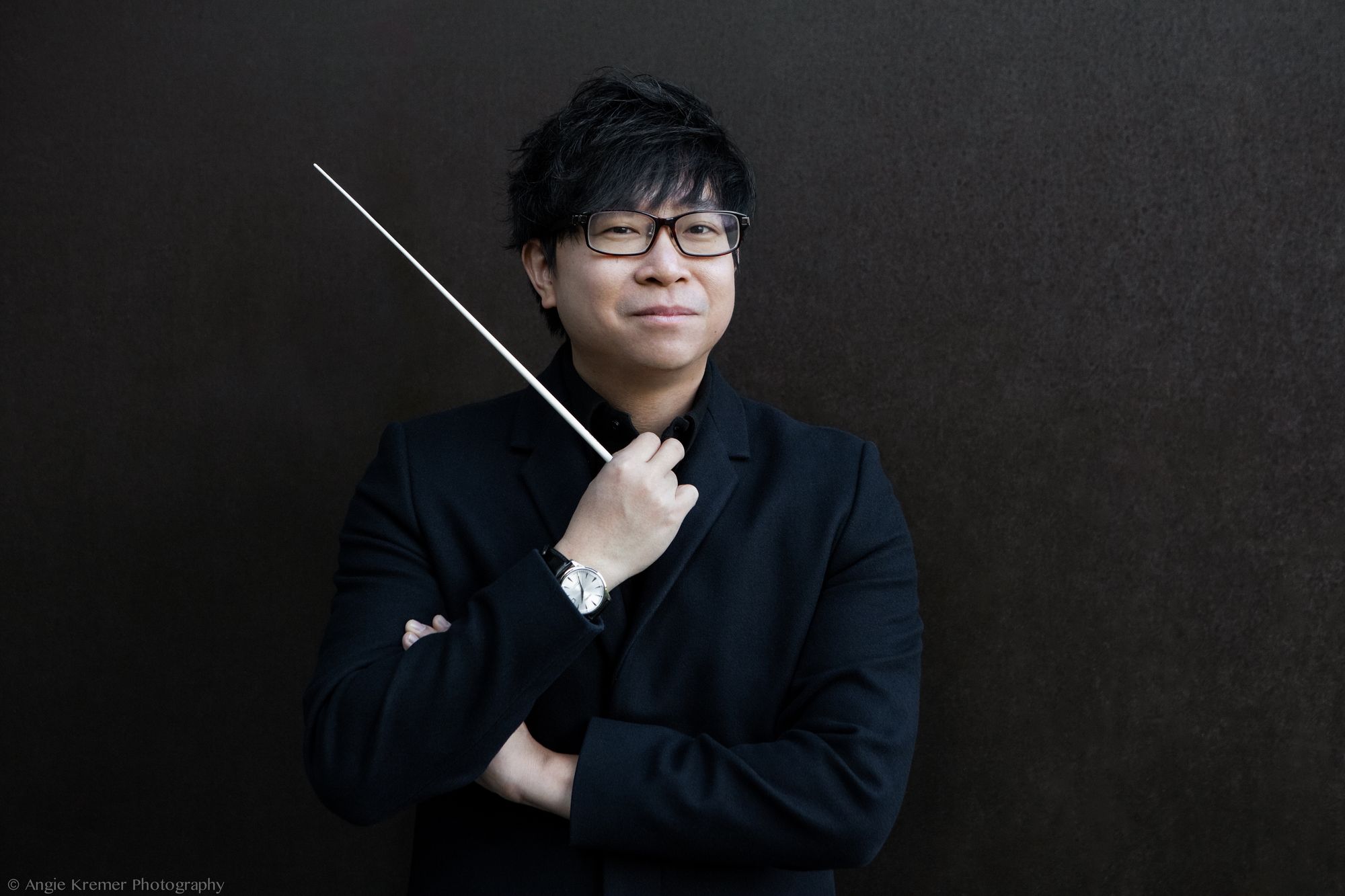 In early September, I attended the Dresden Philharmonic's season opener (see this post for my review). After the concert, the conductor Kahchun Wong was kind enough to share his thoughts on all things Dresden, Mancunian and beyond ...
Classical Explorer: Congratulations on both your appointments at Dresden (Principal Guest Conductor as of this season) and at the Hallé in Manchester (Principal Conductor and Artistic Advisor Designate: the post begins with the 2024/25 season)!. There was a clear rapport between yourself and the Dresden orchestra when I heard you together – I also enjoyed the way I heard so much detail in all three pieces. How much rehearsal did you have for the concerts on Saturday and Sunday?
Kahchun Wong: Thank you for your kind words and for being at the concert. We began on Wednesday with the dress rehearsal on Friday. It was very easy working with the orchestra - we immediately submerged ourselves deeply into the music from the first minute.
The Elgar was like hearing the piece anew – that detail again, but a lovely acknowledgement of the Romantic heart of the work too. And the first peformance of the Elgar Cello Concerto in the Dresden series of concerts since 1970! Have you worked with Gautier Capuçon before?
It is the first time I played with Gautier, but his reputation is of course legendary. I am very glad he will return to Dresden a few more times as Artist in Residence this season.
What makes the Elgar Cello Concerto special to you? Do you feel a resonance with other of Elgar's works?
There is something deeply nostalgic about the music of Elgar. The Cello Concerto is in particular a form of memoir, very personal, intimate and melancholic. The Enigma Variations is one of those pieces which have accompanied me through my toughest growing up years.
The Elgar Cello Concerto didn't reach the Dresen orchestra until 1970 – is there an added freshness of approach to this music because of its rarity of performance in Dresden?
Coming from a culture that is quite young, I have not really thought about the relatively recent connection of the orchestra with the work. But we had a wonderful soloist in Gautier who played it with heart, intent and conviction, which naturally inspired us to respond with the same musical intensity.
Similarly ,the Strauss was a revelation, a real sense of narrative coupled with structural awareness. You chose "Also sprach Zarathustra" for the second half (I notice over at the Berlin Philharmonie they played "Ein Heldenleben" for theirs this year!). You certainly seem to think structurally – in large paragraphs – is that aspect of interpretation important to you?
Thank you for your kind words - Strauss in Dresden has a special meaning, so I was really looking forward to this performance of Also Sprach Zarathustra. Having spent some years training as a composer in school, I am often fascinated with the architecture and structure of a work. I also enjoy the process of the treasure hunt - discovering hidden details in the music. Both macro and micro details are very rich in Strauss's scores.
Finally, the World Premiere, Reflections of Shadow by Narong Prangcharoen.
How would you introduce "Reflection of Shadow" to someone who has never heard it – or indeed, any of Prangcharoen's works? And the work was written for the Dresden orchestra – would you say the composer had in mind any of the orchestra's particular traits (perhaps warmth of sound, and so on)? If so, which ones?
Narong is a dear friend, and a prolific composer from Thailand. I am very glad that we were able to commission him to write a work for us, for the season-opener in Dresden. His music is full of energy and has a vivid imagination of sound. There is some connection to his heritage as a Thai, by using the tone row of a popular song and using the intervals and motives sparingly. His musical intentions are clear, his orchestration is effective and the work plays itself from the first rehearsal.
There are not as many orchestral compositions from Southeast Asia yet, as compared to North Asia. Narong is one of the important pioneers in this growing tradition. I hope that in time to come, we will be able to germinate more compositional voices from my region.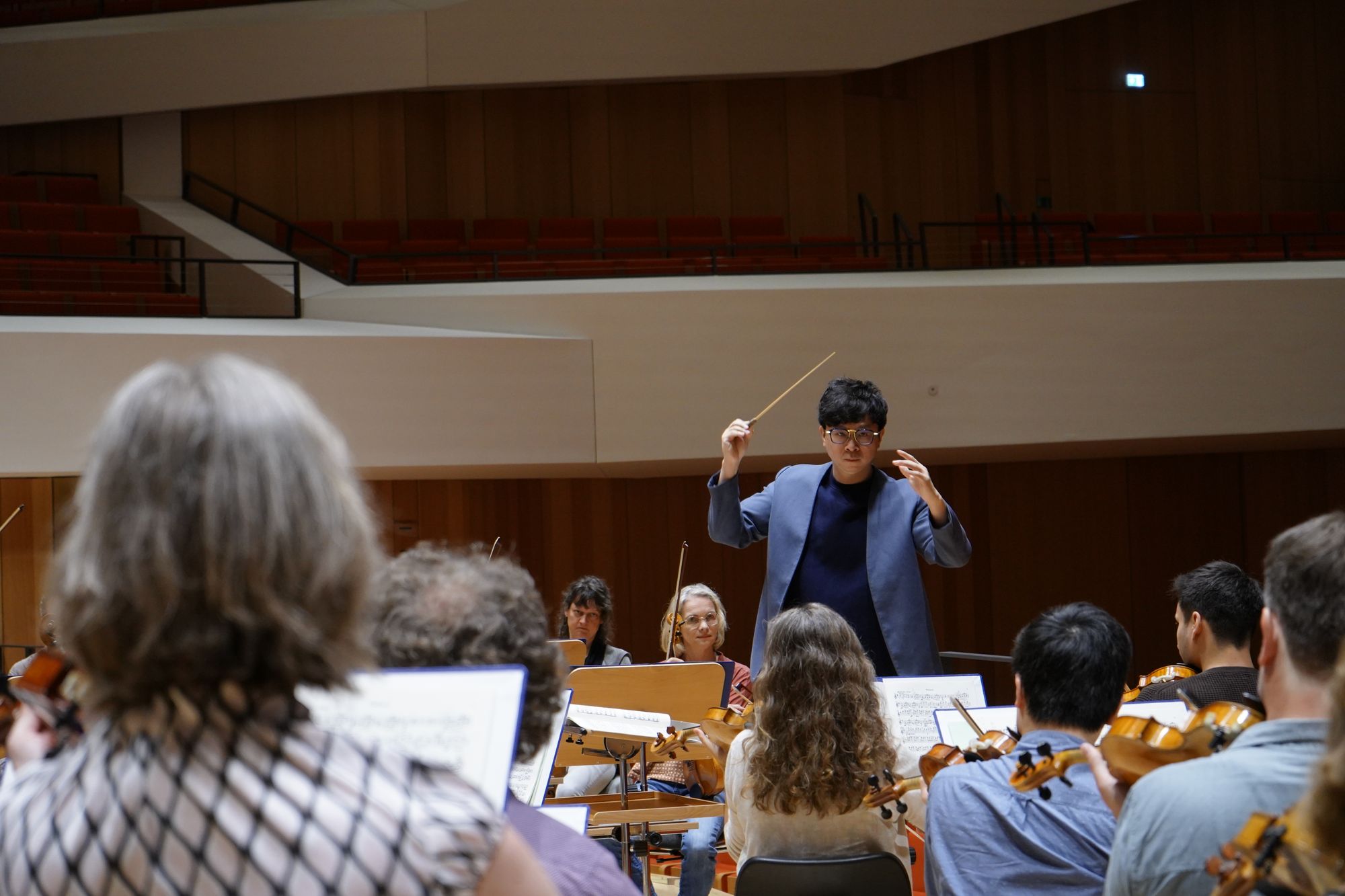 How is your relationship with the Dresden orchestra? Do you find them responsive?
I am very blessed to be able to work closely with the Dresden Philharmonic. It is an orchestra with great tradition, and they play with a very beautiful sound. One can hear it in the breath they take before playing a note together.
When it comes tt he Hallé (my local orchestra in the sense I grew up in Manchester and heard them many times), how do you find that orchestra? Here, you are part of a grand lineage that of course includes Sir John Barbirolli, Stranisław Skrowaczewski and the outgoing conductor (who will become conductor laureate) Sir Mark Elder. How do you feel being part of that lineage?
The Hallé is obviously a very special orchestra to me, because I have grown up with the recordings of Barbirolli and more recently that of Sir Mark Elder, with whom I have great respect for. I am very honoured to be part of the orchestra and I do recognise the kind of responsibility that comes with this appointment. We have been very busy with a studio recording of music by Britten in the past week. The level of commitment and intensity by the musicians to our first project together is truly astounding, and has reminded me once again that I am very fortunate indeed to be making music with them
What are your plans in Dresden?
My orchestral partners have been very collaborative and interested in the programmes I would like to bring. In Dresden, we will next perform Sinfonia Tapkaara by Akira Ifukube, and Mahler's first symphony in February. There are some very good works by Japanese composers which I have begun discovering from the archives of the Japan Philharmonic, with whom I have been also deeply privileged to be working very closely together as their Principal Guest Conductor and now their Chief Conductor.
Aside from Mahler, whose diversity and eclecticism has inspired me greatly, we have also constructed very interesting programmes in our seasons. The audience in Tokyo is truly remarkable and open-minded. One of our concerts will include the Cambodian-American composer Chinary Ung's Grand Spirals, alongside Poulenc's Double Piano Concerto and Colin McPhee's Tabuh Tabuhan. We will also have Debussy's La Mer. So there is the Japanese connection with Hokusai, as well as not only Javanese but also Balinese gamelan inspirations.
And your future plans with  the Hallé?
In Manchester, I will become a guardian of the Hallé tradition. Charles Hallé believed that top-quality orchestral concerts should be inclusive and wanted the ordinary person to have ready access to live classical music. He also frequently introduced new works in his concerts, such as those of Berlioz, which would have been totally revolutionary in those days. These are the exact guiding principles for myself as a musician from the beginning, so his values resonate fully inside me.
Could you elaborate on that, please?
Aside from Mahler, Bruckner, Brahms and Elgar, I am also very attracted to the music of Benjamin Britten, Malcolm Arnold, Toru Takemitsu alongside the works by many living composers such as Toshio Hosokawa, Tan Dun and Reena Esmail. I am starting to discover the city, which is becoming quite international while keeping its Mancunian charm. Inclusivity and diversity while maintaining core identity. No better inspiration for us at the Hallé.
---
The future is clearly bright for Kahchun Wong - and for both Dresden and Manchester orchestras. In the interview above he mentions Mahler in the interview above, and Amazon offers a download of his performance of that composer's Fifth Symphony with the Japan Philharmonic here. The Spotify link is below - the amount of detail one can hear in this performance is remarkable, as is the care that the Japanese musicians put into every phrase. I can feel another post coming on ... and I can't wait to hear that Britten disc with the Hallé!.