Alessandro Crudele conducts Britten & Elgar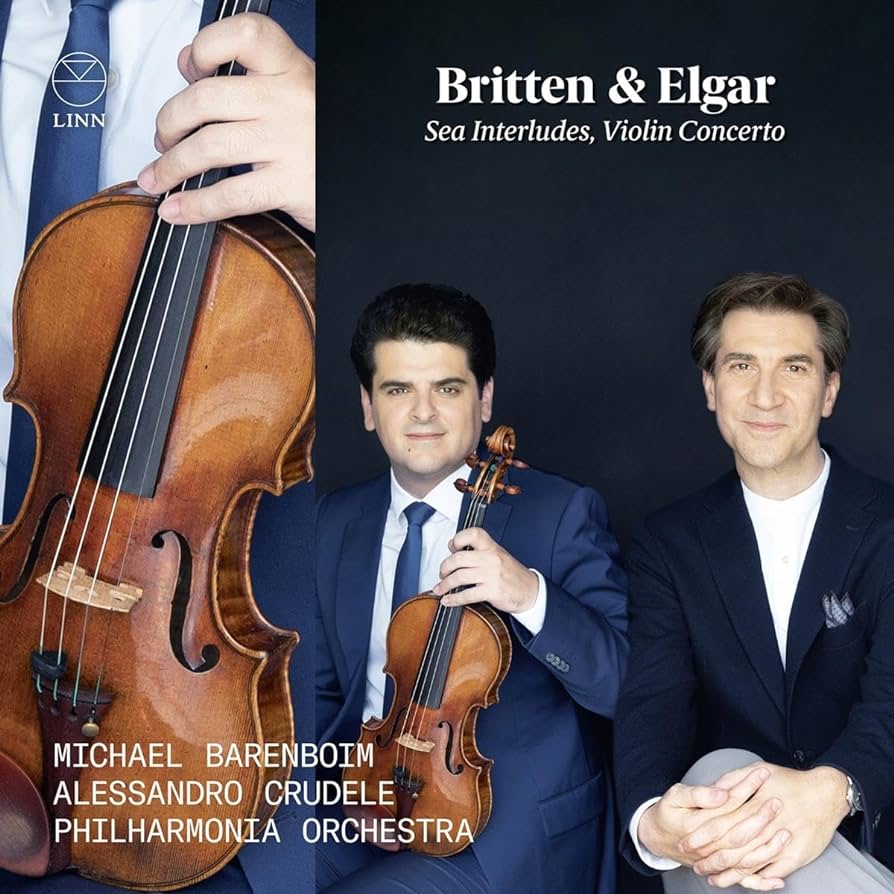 What a great coupling this is: Britten's elemental "Sea Interludes" from Peter Grimes (a work much in the music press headlines at the moment because of English National Opera's successful staging of the full opera), and Elgar's beautiful, expressive, substantive Violin Concerto.
Here's a taster of the disc:
From the floating melodies of "Dawn" to the orchestral evocation of church bells in the horns (the overlappings between the two sets of instruments represent bell overtones clashing), this is an involving, often deeply beautiful and always highly disciplined account. Here are those first two movements:
The "Moonlight" third movement is very beautiful, and notable for its delicacy. The swells are almost caressed. It did remind me that my all-time favourite version of the Sea Interludes is that of Giulini, a 1962 recording I have appended below (just before we start on the Elgar). Whatever Crudele's strengths, the Giulini is one of the all-time great recordings
Crudele's flnking movements are his finest. The fragility of "Dawn" balanced the robust "Storm". And listen to how, in the latter, Crudele highlights Britten's many, many felicities of scoring:
... and here's that Giulini I promised:
The orignal LP that was in my collection, if anyone is interested, was this one, an imahe that conjures up masses of nostalgia: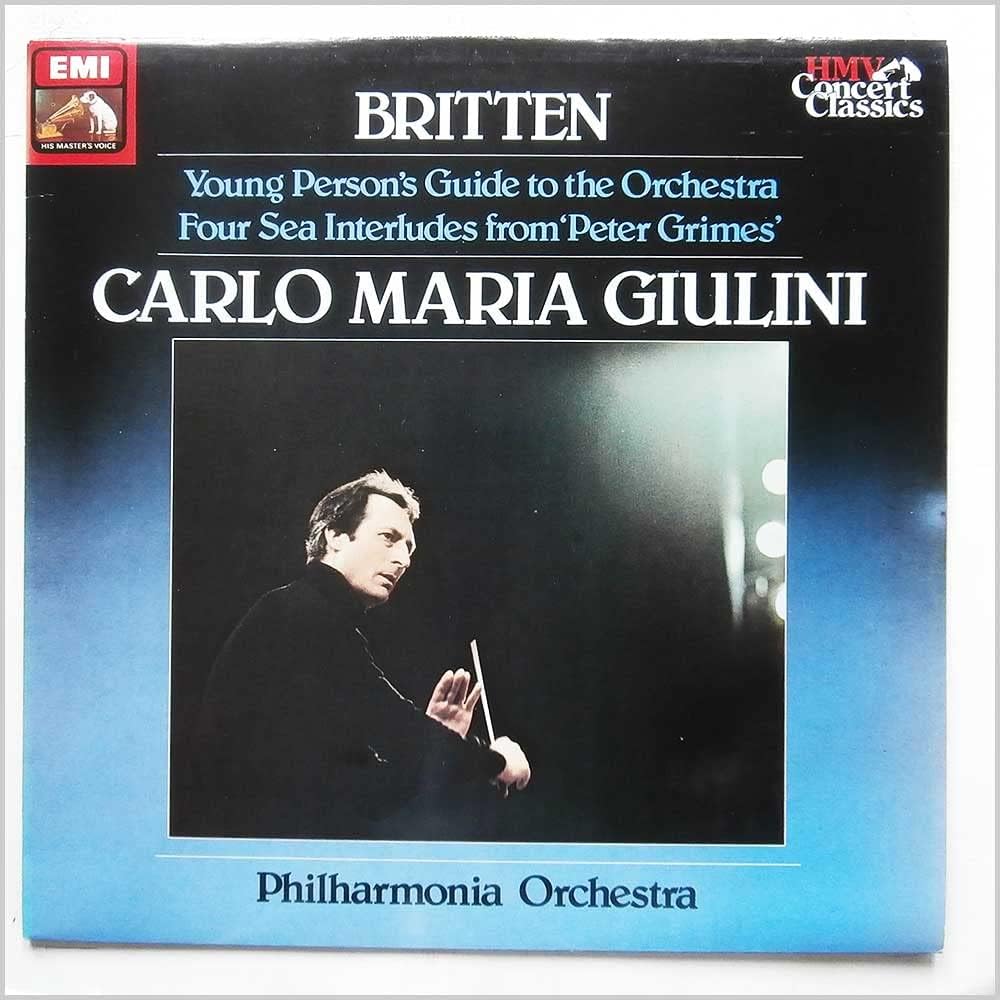 Note: I should point out that I was unaware of Crudele's comments on the Giulini before I wrote the above. Crudele refers to the Giulini as "umparalleled ... Giulini"s autograph remains in pride of place on my wall".
---
Elgar's Violin Concerto is one of the great violin concertos. Strange to think that this is the first recording we have considered to date on Classical Explorer. Listening to the opening immedautely after the robust, very final closing gesture of the Britten is to understand how individual the two composer's voices were, and how well Crudele articulates this.
Again, the orchestral sound is a touch lighter than one might imagine, and again it is a welcome thing. Together with Michael Barenboim, Crudele shapes a most impressive Elgar Concerto. Barenboim is mightly impressive, his sound quite tensile. And yet he softens it for a simply lovely central Andante. Barenbom's tone might not be as plummy as some for the juicier moments, but he tells a spellbinding tale instead:
There is no doubting Barenboim's technical prowess in the finale, and Crudele again finds a multitude of touches in the score that so often go under the radar.  It does sound a touch heavy footed at times though.
---
This disc was recorded at Blackheath in September 2022 by Stephen Johns and Philip Hobbs;  the engineering is superb. This Britten/Elgar coupling follows on from Crudele's previous Linn disc of Respighi.
On Thursday, October 12 at the Britten Theatre of the Royal College of Music in London, Crudele will conduct the Philharmonia in Elgar's Serenade for Strings, Respighi's Ancient Airs and Dances, Suite III and Britten's Sinfonietta, Op. 1. There is a pre-concert talk at 7 pm featuring Crudele in conversation with BBC Radio 3's Andrew McGregor.