George London: Recordings 1953-56
A reminder of the greatness of George London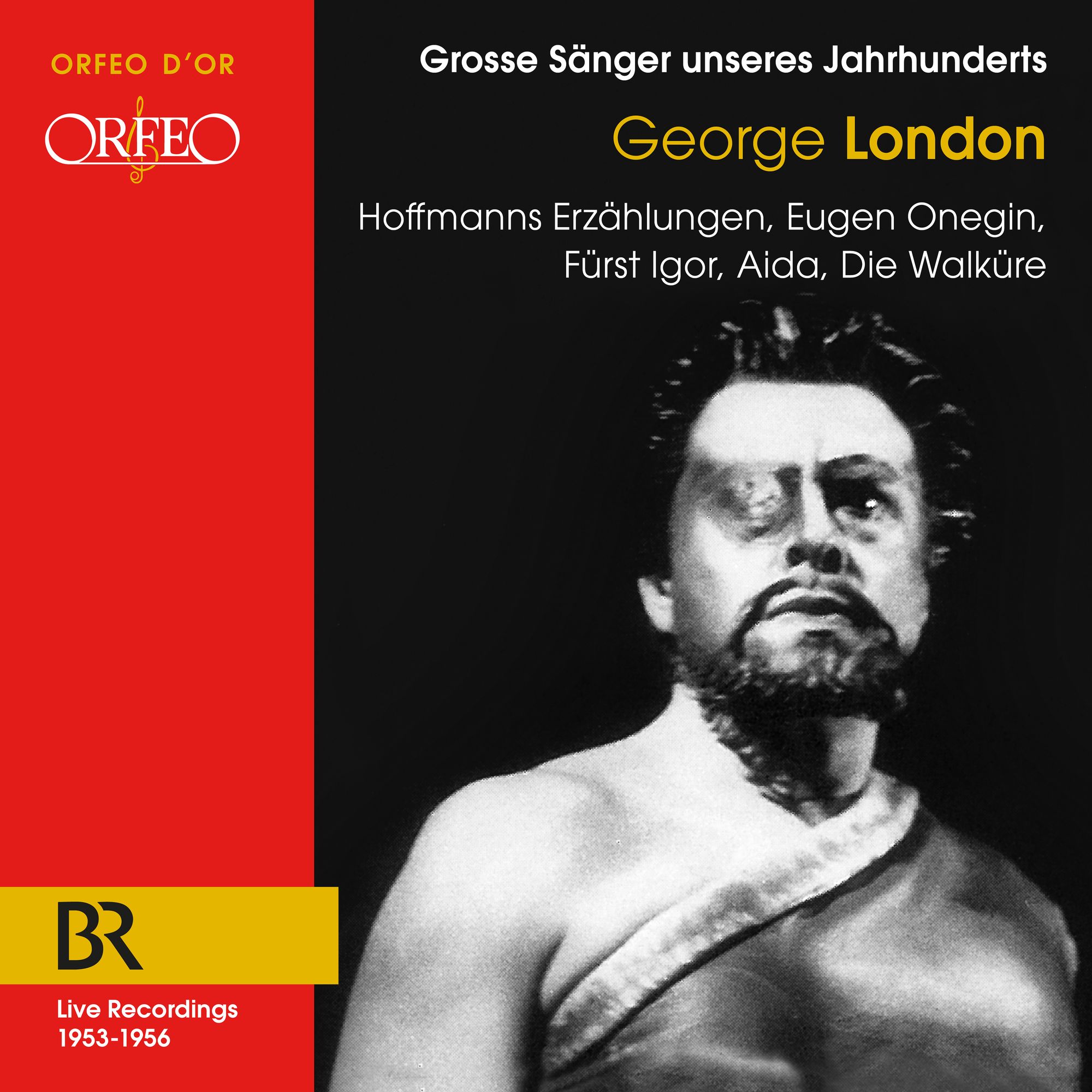 Bavarian Radio has a long and distinguished history, not least via its symphony orchestra (and their long-standing connection with Rafael Kubelík). It also broadcast the present selection of performances between 1953 and 1956 of the great bass-naritone George London (1920-1985).
By curious and absolutely unintended coincidence, George London (originally George Burnstein) was born in Montréal, Canada to US parents of Russian origin (see Classical Explorer's posts earlier this week of concerts from Montréal).
There have been various incarnations of most of these performances previously, notably on Archipel and Preiser (review). Neither sound as good as this Orfeo release,
Offenbach seems a strange place on first glance to start when one talks of London - this is the so-called "Diamond" aria from Hoffmann:
Lovers of Tchaikovsky's wonderful  Eugune Onegin but who are OK with the opera sung in German are directed to a complete performance in which London's Onegin is met with Leonie Rysanek's Tatiana and Gottlob Frick's Count Gremin - quite the combo!
And ss a massive Brucie Bonus, here's the complete opera from Glyndebourne in 1994. The full cast and details can be found here, but to tempt you in I'm just going to point out that he wonderful Elena Prokina sings Tatyana:
In the Borodin excerpt from Prince Igor ('No Sleep. No Rest,' in English), London's voice is at its greatest emotively, and the Orfeo transfer just brings the recording's  inherent weakness at climaxes into its orbit:
Another great singer, Astrid Varnay (try this), joins London for the act 3 duet from Verdi's Aida.
Here's a complete Aida with London and Rysanek from Vienna (1955) conducted by Rafael Kubelík:
It is teh extended Wagner excerpt that will be most anticipated, I am sure: "War es so schmählich" (Varnay at the outset) and the great farewell of father to daughter, "Leb wohl, du kühnes, herrliches Kind". Hwere's the latter.
Full of power and gravitas, this is great Wagner singing. Don't miss it - London's cries of "Leb' wohl" are heartbreaking, and Hermann Weigert's propulsive tempo keeps the momentum while later giving space for the moment when Wotan kisses the "Gottheit" (Godhood) from Brünnhilde; and how resplendent and commanding he is as he calls on the fire Demi-God Loge and sets up the conditions for her fire-encircled exile.
This is a masterclass in great operatic singing - a must-hear!