A Magic Flute returns to Covent Garden ...
Terrific filming of a great production with a fine cast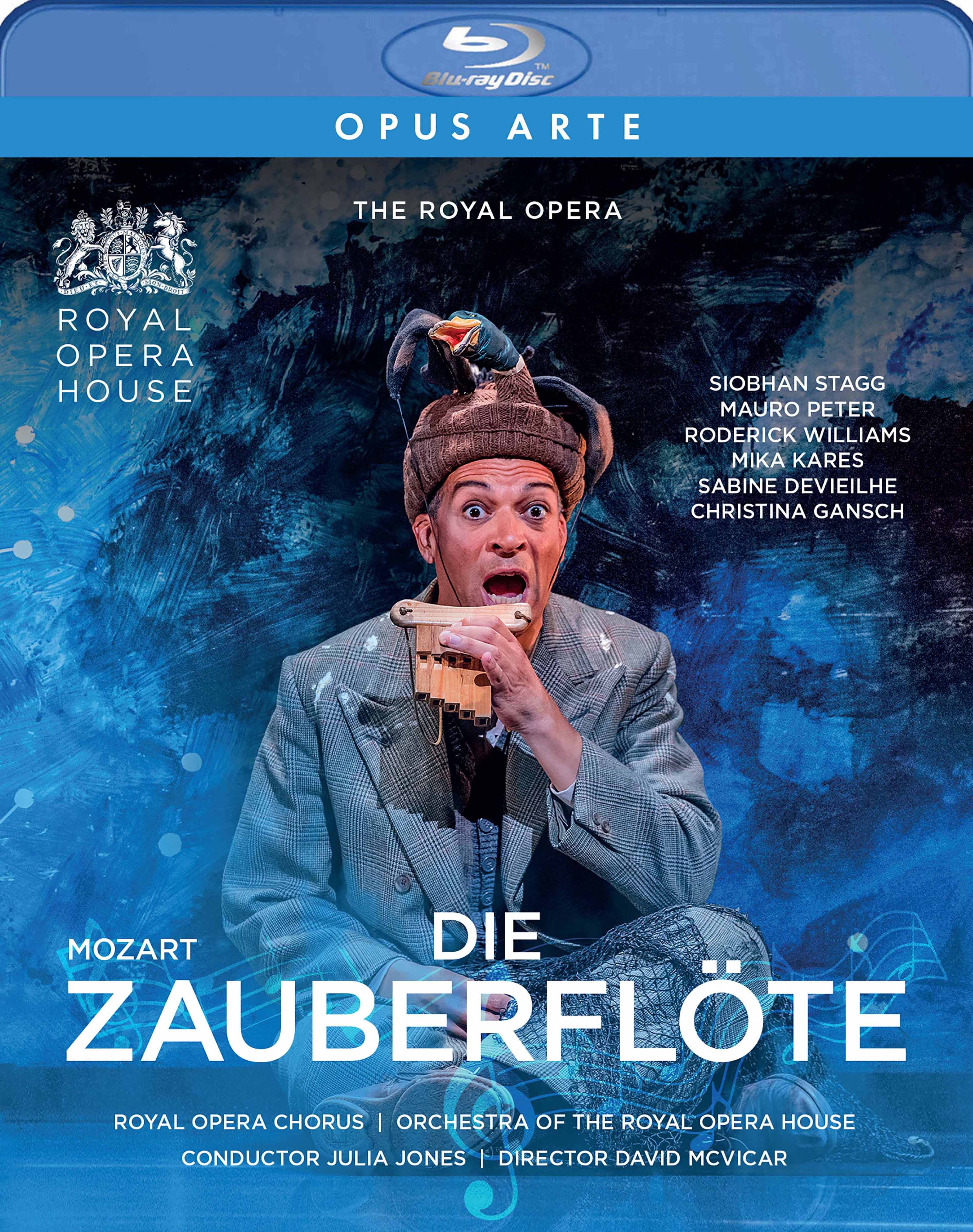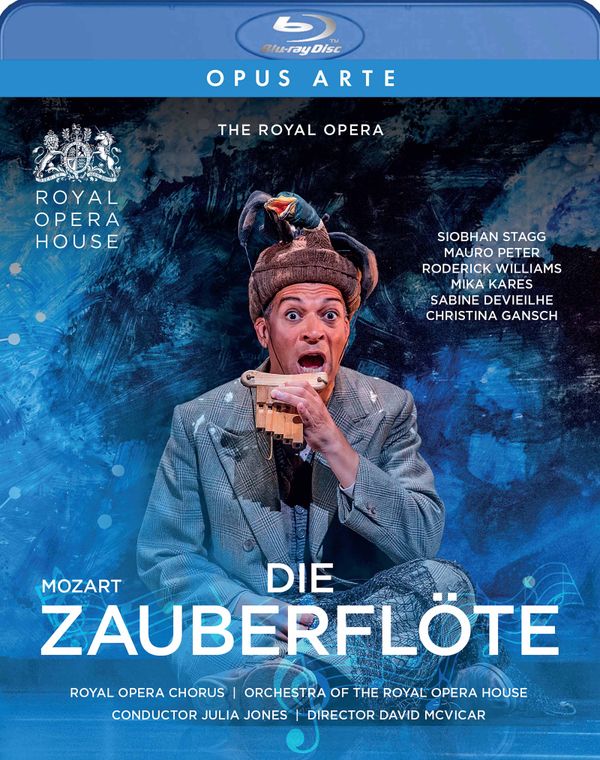 Interesting what a closer view to a production can bring. I reviewed one of the performances in this run here; this is towards the end of my "galley years" in the ods at Covent Garden (which must be done before the Powers That Be put critics in the stalls) and so I saw it from something of a distance. Close-ups abound, of course, in video, and so it is here; as we enter fully into David McVicar's magical production.
Prince Tamino (Mauro Peter) promises the Queen of the Night (Sabine Devieilhe) that he will rescue her daughter Pamina (Siobhan Stagg) from the enchanter Sarastro. He begins his quest, accompanied by the bird-catcher Papageno (Roderick Williams) – but all is not as it seems ... McVicar's classic production embraces both the seriousness and comedy of Mozart's work.
Mozart wrote Die Zauberflöte (The Magic Flute) for a suburban theatre in Vienna, the Theater auf der Wieden. He drew on the magical spectacle and earthy comedy of popular Viennese theatre. As well as being a comedy, The Magic Flute is an expression of Mozart's profound spiritual beliefs: Enlightenment concerns with the search for wisdom and virtue are at the heart of this enchanting tale. The Magic Flute was an instant success with audiences and Mozart's supposed rival Salieri described it as an 'operone' – a great opera.The libretto is by Emanuel Schikaneder, and reflects Mozart's freemasonic ideas. One of the challenges for a producer is to maintain the light, fairy tale side of the piece while giving weight to the Enlightenment ideas behind it. David McVicar's classic production succeeds really well: the audience is transported to a fantastical world of dancing animals, flying machines and dazzlingly starry skies.
Roderick Williams is a superb Papageno - he has all the comedic facial expressions one could hope for, and, of course,  a voice of gold. Siobhan Stagg is a glorious Pamina, while Mauro Peter is an expressive Tamino and Sabine Devieilhe a convincing (an daccurate) Queen of the Night.
All this is brought together by the fine conducting of Julia Jones, whose perfect tempi lead us by the hand on this supernatural, brilliant journey, inevitably moving towards that final, sun-drenched chorus.
Terrific filming of a great production with a fine cast. Lots of props, lots of laughs, and lots of love, and nothing to o contentious for thsose averse to interventionalist productions.
Incidentally, opera buffs will surely be interested to learn that Sabine Devieilhe will sing the role of Ophélie in Hamlet by Ambroise Thomas at the Opéra Comique in Paris next year (Jan 24, 26, 28, 30; Feb 1, 3) conducted by Louis Langrée and with Stéphane Degout in teh title roe. A rare opportunity to see an opera that deserves our attention, and with a fine cast.

Extra Features: Why Mozart's Magic Flute is a masterpiece – an introduction; The musical secrets of Mozart's Magic Flute.