A Bavarian Bruckner Three from Jansons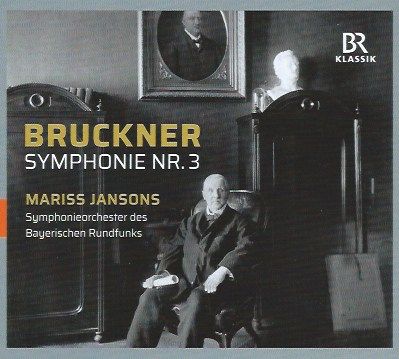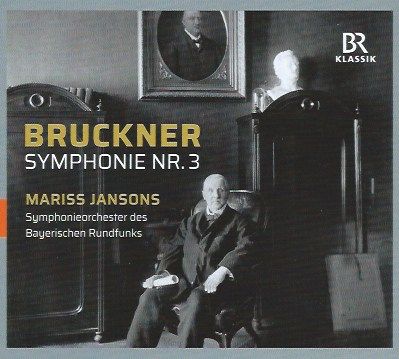 We've met Janson's Bruckner Sixth Symphony before on Classical Explorer. Now it's time for the Third - but "which" Third is it? The thorny question of Bruckner's revisions raises its head. Jansons has opted for the 1889 third version, which has a laudable tautness of structure. The Bavarian orchestra is recorded superbly (better than the Concertgebouw performance of this piece available from Jansons), and Janson's new live performance is masterly. Here it is, complete, with the movement timings below:
Timings are as follows for the video above:
Gemäßigt, mehr bewegt, misterioso (also Sehr langsam, misterioso)
Adagio. Bewegt, quasi Andante—E-flat major 22:18
Scherzo. Ziemlich schnell (also Sehr schnell)—D minor 36:28
Finale. Allegro (also Ziemlich schnell)—D minor 43:56
The problem of Bruckner's revisions is notorious, and nowhere more so than in thsi symphony. I much enjoyed Osmo Vänskä's BBC Scottish Symphony Orchestra's performance when it came out at full price (it is now at mid-price - link below - and gone with the full-price listing is an official review I wrote for Amazon way back when). That was the 1877 revision, but with a previously supressed Adagio inserted. The 1889 version we have here is compact, and in early Bruckner, as in early Dvorák, that's a plus - particularly when it comes tothe finale, which here has a commendable terseness.
Bruckner himself referred to this as his "Wagner Symphony" - he took the score to the Master in 1873. Janson's triumph here is to find just the right sense of movement throughtout - particularly in the Adagio, which Bruckner qualifies with "quase Andante"; the opening is marvellously songful, and how Jansons captrues the progressive nature of some of Bruckner's writing in this movement. With terse outer movements and a frenetic Scherzo, full of fire this is one to cherish. That fire extends to the finale, resolute yet fast. And how Jansons allows his violins to skip along in the contrasting passages!
The Bavarian orchestra's sound is ideal for Bruckner; and one has to remember that one of the orchestra's previous Principal Conductors - its founder, in fact - was that great Brucknerian, Eugen Jochum; and doubtless Rafael Kubelík shaped them in Bruckner, too (Principal Conductor 1961-79 and a regular guest thereafter - I remember a stunning Mozart 41 and Mahler 1 he gave with the BRSO as part of the Hallé Proms way back). Mariss Jansons was a fine torch-bearer of that lineage. In terms of live Bruckner Thirds, one that sticks in the mind is the Concertgrbouw in 1988 at the Proms (with a Mozart concerto played by Radu Lupu in the first half). Live performances of the Third are far fewer than they should rightfully be; this performance hopefully goes some way to remedying that, remindung us what a finely sculpted piece this is - in the 1889 version, anyway!