Liszt Lieder from Jonas Kaufmann & Helmut Deutsch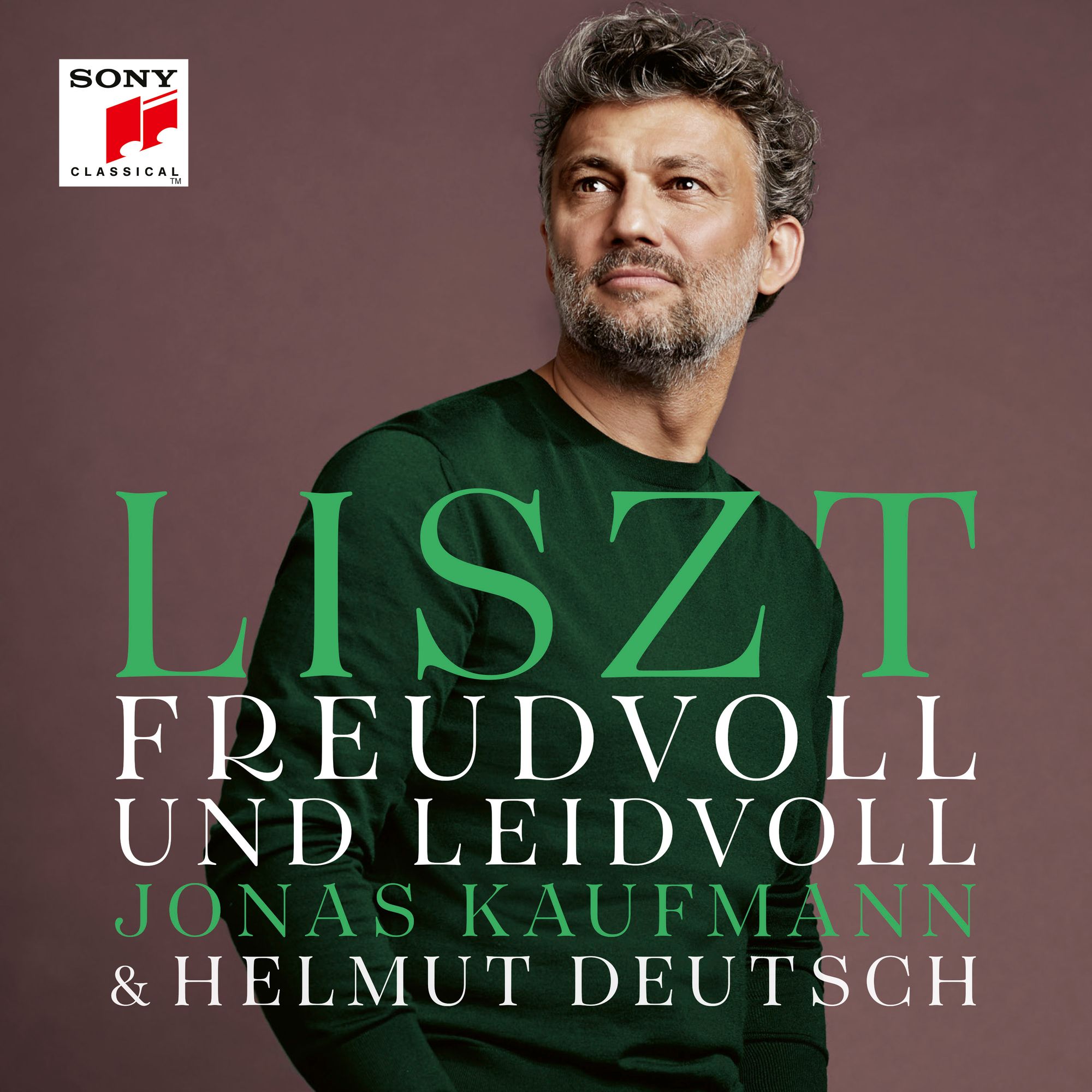 The neglect of Liszt's Lieder , both in the concert hall and in recordings, is one of the great mysteries. Schubert and Schumann - absolutely everywhere. But where does LIszt come in our awareness? Possibly pianists and music lovers wil be aware of the Petrarch songs that form the basis of the Petrarch Sonnets in the Années de pélèrinage,
Jonas Kaufmann's new album takes its title from the wonderful but lesser-known song Freudvoll und Leidvoll (To be full of joy and full of sorrow), a Lied that shows the interior side of the composer and reminds us how profound he can be. It also shows us how he can change the atmosphere suddenly, allowing shafts of harmonic light in:
For the other side of the coin, teh first song, Vergiftet sind meiner Lieder (My songs are poisoned) allows Kaufmann full flight vocally. Those how have heard him live in the opera house will kwow what a magnificent instrument he has; and we hear that, too, here. Listen, too, to how his excellent pianist Helmut Deutsch hardens his tone to show the resolve of the opening:
There is something of a story behind this disc. After their album Selige Stunde, Jonas Kaufmann and Helmut Deutsch used the lockdown necessitated by the coronavirus pandemic to make a further series of recordings. Their second album of songs is devoted to Franz Liszt, a composer for whom both feel a special affinity.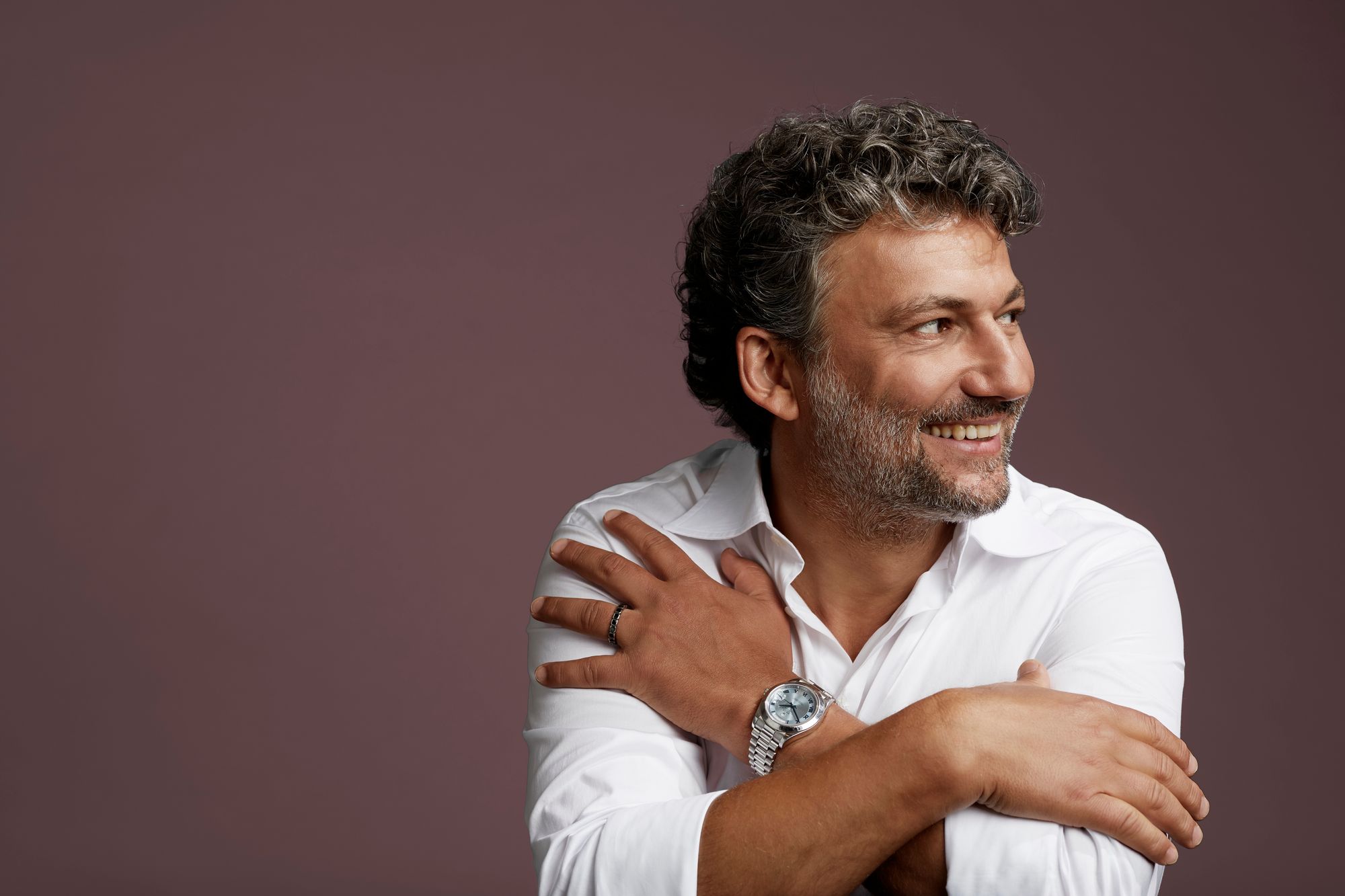 Together with a group of six other songs including Vergiftet sind meine Lieder, Der König von Thule and Ihr Glocken von Marling, the demanding Petrarch Sonnets have been a part of Jonas Kaufmann's repertory for many years, while Loreley, O lieb, solang du lieben kannst and Es muss ein Wunderbares sein are among his regular encores. As he himself explains, the process of studying lesser-known "jewels" such as Goethe's eponymous Freudvoll und leidvoll, two versions of which are heard here, has been a period of intense discovery, during which time he has learnt to value these songs more than ever:
I'm very pleased that our enforced rest made this album possible – under normal circumstances it would probably not have come into existence quite so quickly. As a result we were able to record not only those Liszt songs that we had already tried out in the concert hall but also a number of others that until now have been overshadowed by Liszt's "great hits". Among them, pride of place goes to "Die stille Wasserrose," which I find more beautiful the more often I hear it. I'm very grateful to Helmut for introducing me to these songs, and I think there will be many listeners who share my delight in these discoveries.
For Helmut Deutsch Liszt was one of the great idols of his youth, alongside Elizabeth Taylor and Herbert von Karajan:
Thanks to these jewels, Liszt deserves to occupy a leading place in the history of the art song, and yet even today he is denied this status. It is a source of tremendous pleasure for me that I have been able to share my enthusiasm with Jonas Kaufmann and persuade him to record an entire album with me.
The very essence of the Romatic impulse is encapsulated in these songs. Highest beauty (just listen to the end of Vergiftet) sits next to folkloric simplicity, as we can hear here in the proto-Mahlerisch world of Es war ein König in Thule. Let's make a change form teh album and hear the same performers live (you can hear the album version via the Spotify link below):
Kaufmann and Deutsch are natural storytellers, and how that shows in the beautiful Die Lorelei:
At the very special heart of this recital is the Three Petrarch Sonnets, two of which will be extremely familiar to pianists. We move to Italian as the language for these glrious outpourings. Here's the first, a setting of the 47th Sonnet:
Moving to Sonnet 104, we find Helmut Deutch in superly declamatory form:
.. and here's the soaring, ecstatic No. 123:
While we're here, we should though remind ourselves of the piano versions, and who better to do o than that great Lisztian, Alfred Brendel, caught here live on video in Middle Temple, London in 1986 as an alternative to the mroe familar Philips recording:
Teh splendours of this recital are many. The familiar songs are balanced beautifully by the lesser-known. Ket's justapose two, finally. Everyone will know this as a "Liebestraum" as opposed to O lieb, so lang du lieven kannst, but how the climax works with voice:
There are treasures to discover in the balance of the programme, too: "Ein Fichtenbaum steht einsam" (A Spruce Tree Stands Lonely) is advanced in its harmonies which seem to morph into the piano's eerie depiction of winds in "Es kauschen die Winde" (The Winds are Roaring). Teh recital closes with the beautiful second version (1859) of Über allen Gipfeln ist Ruh (Over every hilltop tehre is peace), a Goethe text set by many Romantic composers. Listen to how Liszt injects his own form of luminosity in the harmonies he chooses in the piano:
This disc missed the deadline for the Gramphone Awards. It should win awards, though, of whatever kind, and be universally lauded, and maybe next year for Gram. The opportunity to enjoy Liszt songs at this exalted level does not come along every day, and of course the next logical step is the Liszt Lieder series on Hyperion.
We last met Kaufmann at the start of Classical Explorer's explorations, in the title role of Verdi's Otello, and this disc is the ideal complement.